Description
#PSIndia2017
Queer India Today: identity, intersectionality, illegality
A seminar featuring queer activists and academics organized by the Pink Singers
2017 sees the 50th anniversary of the decriminalization of homosexuality in England. To mark this important anniversary, the Pink Singers will be running a year-long series of events, focusing on India, where this Victorian law remains in the penal code and continues to oppress tens of millions of people.
Our first event is a seminar spanning aspects of gay, lesbian and transgender identity in India, with a focus on how this is shaped by Indian culture, and how Section 377 = which criminalizes homosexuality - has affected LGBT discourse and activism in the subcontinent.
This seminar is hosted by the Pink Singers and feature some of the most exciting researchers working in Queer studies in India today, with talks by J Daniel Luther, Jacquelyn Strey and Dr. Jennifer Ung Loh spanning the gay, lesbian and transgender experience in 377 India. Our special guest will be Vinodh Philip, one of the founders of Rainbow Voices Mumbai, India's first LGBT choir.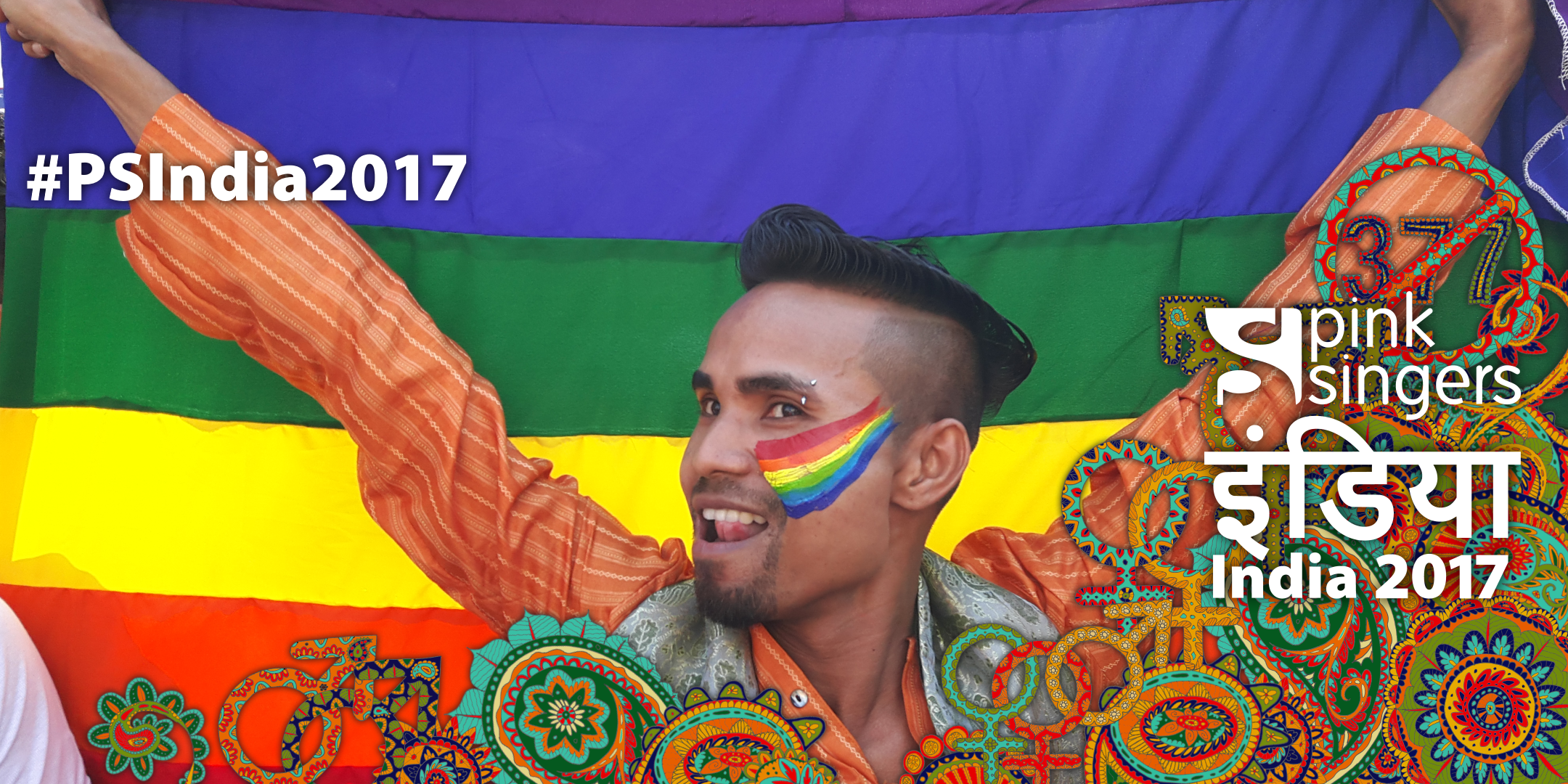 The presentations and the question and answer session which follows will dispel preconceptions of what it means to be queer in India today, and create a framework for the Pink Singers to negotiate LGBT issues when we visit Mumbai in January 2017.
This seminar is FREE but places are very limited and entrance is by ticket only. Please register here.
You can also follow this event on the Queer India Today Facebook event page and find out more about the seminar on our website.

For more information on #PSIndia2017, please visit: http://www.pinksingers.co.uk/india2017