The Physician-Patient Relationship: Increase Engagement & Improve Outcomes
Event Information
Location
Outcome Health
330 West 34th Street
18th Floor
New York, NY 10001
Description
Given the many changes healthcare is experiencing, we expect patients to increasingly act more like consumers and demand more from all parts of the system. We will explore how to tap into this desire for a better healthcare experience to enable people to become better engaged and activated in their own healthcare. Our panel brings together a diverse set of thought leaders to highlight and to find innovative ways to improve the patient – provider interaction and to improve outcomes.

How will the idea of "shared decision making" be tied into quality measures?
What can be done to enhance a patient's experience without negatively impacting the workflow of extremely busy physician offices?
What are real world solutions that are working now?
How can technology be leveraged more effectively?
Sponsor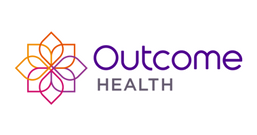 About Outcome Health:
Outcome Health advances society through technologies that change behavior to positively shape the human condition. Tracking to deliver its platform to 70% of all healthcare practices domestically by 2020, Outcome Health aspires to activate the best possible health outcome for every person in the world.
Founded in 2006 by Rishi Shah and Shradha Agarwal as ContextMedia, Outcome Health embeds actionable information and intelligence into healthcare decision making. The company has doubled each year in its scale of technology implementation at outpatient health care facilities, business partnerships with global life sciences and medical device companies, product innovation and team growth. Decision platforms such as digital anatomy boards, interactive educational tablets and mobile connectivity in consultation rooms deliver measurable outcomes through actionable intelligence on conditions, treatments and lifestyle changes to improve the quality of life.
Outcome Health has been named an Inc 5000 Fastest Growing Company in America, a Top Company Culture by Entrepreneur Magazine, and a Top 20 Workplace in Healthcare by Fortune.
Date and Time
Location
Outcome Health
330 West 34th Street
18th Floor
New York, NY 10001