The Phoenix Project – a DevOps Simulation Game NY/NJ

Friday, March 22, 2019 from 9:00 AM to 5:00 PM (EDT)
Event Details
Many modern organizations have adopted DevOps as an essential survival skill and key differentiator. The Phoenix Project Game is a serious business simulation that teaches you the essentials of DevOps by applying them in practice. It's an excellent tool for team-building and the perfect start for your DevOps journey.
For this training, the game is played during one full day, either in-company or at the selected venue. It will be facilitated in English (with game materials in English). 
The Setup
Imagine your company, Parts Unlimited, is in deep trouble. Sales are tumbling, the stock price is taking a dive. But there's one hope: a comprehensive plan called "The Phoenix Project" could ensure the company survives, and even becomes competitive again. 
The challenge for your team, if you choose to accept it, is to make the Phoenix Project a success and save Parts Unlimited from impending doom. To succeed, your team must take on all the different DevOps roles- development, testing, operations, business, and management - and learn to work together effectively.
The game is an excellent way for new groups to get to know each other and build a real team focused on results. The simulation also provides a safe and fun environment for any team to experiment, compressing months' worth of continuous improvements into a single day. 
Discover new solutions for delivering more reliable software faster and learn to collaborate more effectively within the entire value chain. Your team will leave with a full bag of lessons learned they can put into practice the next day.
Q: Is the Phoenix Project game right for us?
Yes - if you are starting up a new team

Yes - if your team wants to adopt DevOps

Yes - if your agile team is hungry to learn more

Yes - if you are a management team that wants to experience how DevOps might impact your organization
Q: What will we achieve by participating in this game?
You will learn about:
The right mindset and culture for a DevOps setting

Product ownership

Single piece flow

A "stop the line" mentality 

The difference between planned versus unplanned work

Work in progress limits

Autonomy
You will gain hands-on experience in: 
The value of experimentation

Applying DevOps in practice

Creating flow in your work

Collaborating effectively

Continuous improvement

Maximizing business value
You will develop the skills to: 
Apply visual management

Apply agile planning methods
Q: What else should we know?
The game's design was inspired by the book The Phoenix Project. However, it does not strictly follow the story. You can participate without having read the book and reading the book does not spoil the game.
Prerequisites:
We will conduct an intake beforehand to align your particular goals and priorities with the right emphasis in the game
No developer, operations or programming skills required
Tell us what you need
Interested in this training, but looking for a customized, in-company course that fits your business best? We are here to help you succeed.
Get in touch
contact@agileschool.org
Or call Agile School Inc. at+1-510-258-2345
Agile School Inc.
1603 Capitol Ave. 
Suite 310 A 206 
Cheyenne, 
Wyoming 82001 
USA
Phone:+1-307-222-3466
Fax:+1-307-459-3875
Agile School Inc.
37171 Sycamore Street # 823
94560, Newark, California, USA
Phone:+1-510-258-2345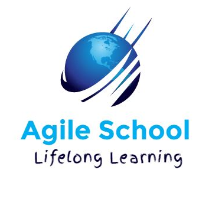 When & Where

Holiday Inn Newark Airport
450 US Route 1 & 9
Newark, NJ 07114


Friday, March 22, 2019 from 9:00 AM to 5:00 PM (EDT)
Add to my calendar
Organizer
"It's not your aptitude but your attitude that determines your altitude"
Since the foundation in 2016,  Agile School offers agile guidance to the organizations and individuals that help them deliver.
Whether you're introducing agile  Scrum. Kanban or SAFe to your organization or want to make good teams great, we can help you succeed with agile.
To leverage the benefits that Agile brings to Corporate & Organizations, Agile School supports teams, programs and management in adopting the Agile way of working.
Focusing on short-cycled value delivery, we use our expertise and experience.
Agile School provides effective training, pragmatic coaching and organizes events to ignite, sustain, and reinforce the Agile mindset.
Agile School provides a variety of services that can help any organization adopt and improve their use of agile processes and techniques in order to build extremely high performance development organizations.
Whether you are interested in coaching, consulting or training, we can help.
Objective
The objective of the company is to render personnel services and to take on complete projects in the fields of IT, Management, Digital Transformation, Agile Transformation, Telecommunications, New Media, the Energy sector and Banking.
Our aim is to find the ideal solution for companies of all sizes and from all sectors.
By choosing our company as business partner you benefit from our experience, our national and international contacts and cooperation partners.
In providing these services we have constantly made a considerable contribution to reducing costs and increasing efficiency for our customers.
Our long-term success is based on the wide range of solution methods we can apply to handle your individual requirements.
 Agile School provides following certified trainings & workshops on public & private basis.
Leading SAFe® (SA) by Scaled Agile

SAFe® Practitioner (SP) by Scaled Agile

SAFe® Scrum Master (SSM) by Scaled Agile

SAFe® Advance Scrum Master (SASM) by Scaled Agile

SAFe® Product Manager / Product Owner (PMPO)

SAFe® 4.0 Program Portfolio Management (PPM)

Team Kanban Practitioner (TKP) by Lean Kanban University

Kanban System Design (KMP I) by Lean Kanban University

Flow Optimization and Kanban Cadences (KMP II) by LKU

iSQI Certified Agile Essentials (CAE)

iSQI Certified Agile Business Analyst (CABA)
iSQI Certified Agile Tester (CAT)

ICAgile Certified Agile Foundations (IAF)

PMI Certified Agile Certified Practitioner

Product Delivery Planning Workshop

Lean Agile Vision and Effective User Story Writing Workshop
Please contact us to discuss how we can help you Succeed with Agile.
Agile School