Description
The Pet Loss Companion Readings and Discussion
Presented by: Family Therapist and Author Ken Dolan - Del Vecchio
We all have felt how deeply our lives are touched by animals and the grief and loss we experience when we lose them or have to part ways. Join us at Dakin Humane Society, Springfield for a FREE community event with family therapist and author Ken Dolan - Del Vecchio as he facilitates a discussion on the meaning of pets in our lives and the journey of grief that comes when we lose them. Drawn from decades of experience leading groups for people who grieve the loss of their animal companion, The Pet Loss Companion offers wisdom, advice, and stories to ease the journey of grief. Come prepared to listen, share, and celebrate the meaningful role that pets play in our lives. The discussion will open and close with a reading from his book and leave ample time for Q&A.
If you would like to learn more about Ken Dolan-Del Vecchio, his services or book, you can visit his website here.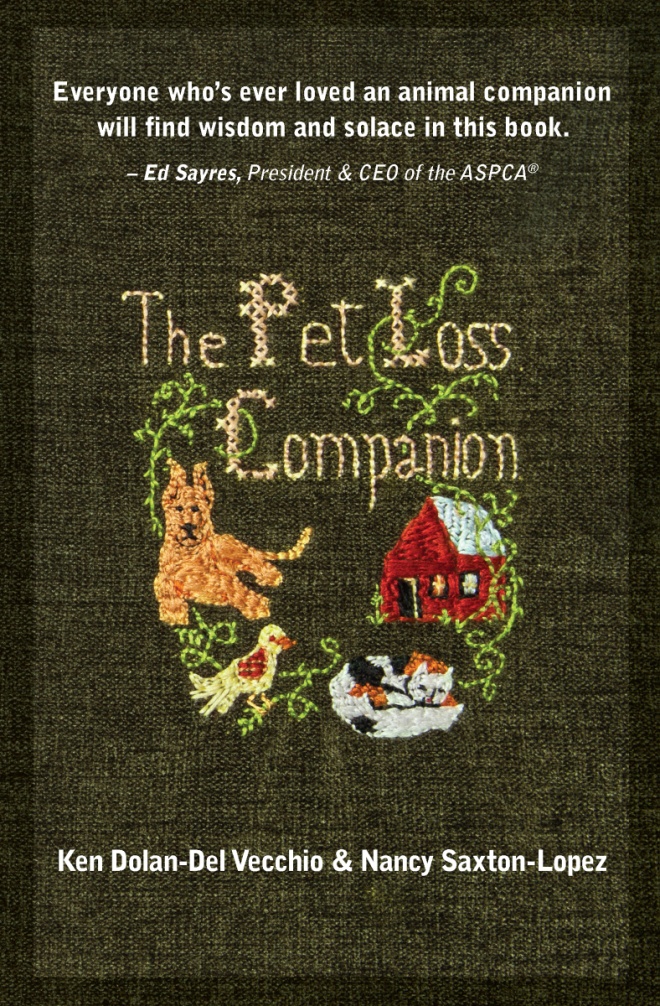 Everyone who's ever loved an animal companion will find wisdom and solace in this book. The authors share stories drawn from decades of experience leading pet loss groups and practicing family therapy. Their recommendations for taking care of yourself and loved ones during the rough spots of grief will answer all of your important questions and help you feel well-supported. I highly recommend
The Pet Loss Companion for companion animal lovers like me.
--Ed Sayres, President and CEO of the ASPCA
---
If you have questions regarding this event, please call Lee Chambers at 413-781-4000 ext.122