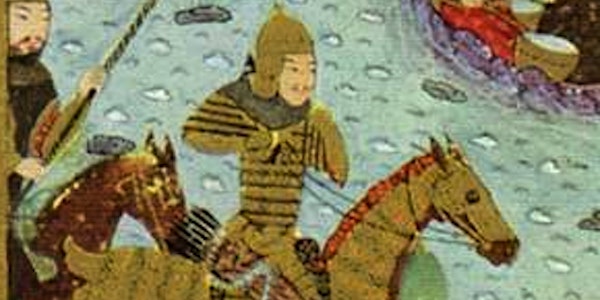 The Persian and Afghan Romance of Alexander the Great : Part I, the Conquer...
Location
Trustee Ballroom (John & Kathryn Silber Admin. Center), Boston University, 1 Silber Way, 9th Floor, Boston, MA 02215
Description
ACANSRS Annual Silk Road Lecture 2016 at Boston University
Dr. Michael Barry (Princeton University) gives a lecture and slide show on the 15th- and 16th-century Persian miniatures.
Alexander the Great, setting out to conquer the Persian Empire in 334 BC, lamented over Achilles' tomb at Troy that he enjoyed no Homer to sing his exploits. In fact, Alexander or "Iskandar" found his Homer, and Virgil too, more than a thousand years later in the Persianate world's two greatest epic poets, Firdawsî and Nizâmî - illustrated by the finest miniaturists throughout the lands that are today Iran, Azerbaijan, Afghanistan, Uzbekistan, Pakistan and India - in an extraordinary mythical transformation of sober history into a tale of unwitting fratricide and then divine redemption through universal empire: with Alexander learning that he is the secret half-brother to Darius, whose daughter he weds to reconcile all kingdoms, all peoples.
Cosponsored by the American Institute of Afghanistan Studies (AIAS), the Institute for the Study of Muslim Societies & Civilizations (SMSC), and Mizan Project.
Part II (March 22 Tues.: 6-7:30 pm) at Harvard: http://cmes.fas.harvard.edu/event/persian-and-afghan-romance-alexander-great-part-ii-seeker