| | |
| --- | --- |
| The Perfect Storm - Exploring The Hidden Causes Behind ADHD, ADD, SPD, OCD, ODD, Anxiety, Stress & More | |
Event Details

The Perfect Storm

LIVE

Seminar - 

Unlocking our Kid

s! 
The world our children face today isn't the same place you and I grew up in.  ADHD now affects over

6.4

million children in America...
THAT'S OVER A 42% INCREASE IN THE LAST 8 YEARS!
Truly the world our children are growing up in is not the same as we experienced.

In the classic movie the 'Wizard of Oz,' the all powerful wizard used fear and manipulation to control those in the land of Oz.  Dorthy may have said "we are not in Kansas anymore", but you and I really do live in Kansas, however a world of fear and manipulation doesn't have to be our reality.
If you are tired of the conventional approach to care that centers around perscription drugs and little more and you want to join the hundreds of others families that are getting life changing results, this is your time.
My name is Dr. Doug Swanson, I am a Pediatric and Family Greatness Chiropractor who specializes in neurological disorders such as ADHD, ADD, Seizures and common childhood illnesses like Asthma and Ear Infections.

This live event will help you in 3 main areas:
 FOUNDATIOn
Debunking the myths to the traditional approach and what you should really know.
SCIENCE
How we're wired and what to do when things get crossed.
PROOF
Hear from the families who have walked in your shoes and see where they are now.


The Perfect Storm is such a  perfect name for what's going on with our kids.  When you understand these neuro-developmental disorders in full, you begin to understand it's not one thing… but instead it's a set of many different "common ingredients" that add up and accumulate themselves into disorders that we then call Autism, ADHD, ADD, Sensory Processing Disorder, Seizures, Ear Infections, Allergies and more.
This is an extremely unique seminar because while it certainly features and focuses on things such as the role of the nervous system we will also be able to tie together why we see such an overlap in these kids with regards to gut, immune, respiratory type disorders and challenges. It truly is all linked together.
At the end of the LIVE SEMINAR we will detail the most important aspect of all of this - what action steps to take to calm, balance, reorganize, and re-integrate your child's autonomic nervous system, and thus overall health and function!
Healthy Kids. Healthy Families. Be sure to BRING YOUR FRIENDS and other parents this could be the solution they've been praying for.



When & Where

Winfield Chiropractic
1913 East 19th Avenue
Winfield, KS 67156


Organizer
The National Wellness Foundation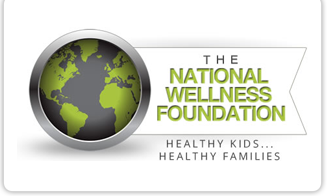 Inform
The National Wellness Foundation seeks to share valuable information and resources to the public and the healthcare providers who care for them.

Educate
The National Wellness Foundation exists to educate the public and to share strategies to achieve optimal health in adults and children through an optimal functioning nerve system.
The Perfect Storm - Exploring The Hidden Causes Behind ADHD, ADD, SPD, OCD, ODD, Anxiety, Stress & More