The Perfect Storm DBQ (April 2019) Autism, ADHD, & Sensory workshop
Description


Dear Parents,
I know you've been spending hours trying to figure out how to help your child sleep more, have less meltdowns, increase their focus, and stop crying so much. You wish your child could tell you what was really going on, why are they sad, uncomfortable and just don't feel right. You may have even gotten a diagnosis for your child from the best specialists around who have helped you put a name on the symptoms. Maybe the doctor told you that your child is ADD, ADHD, SPD, ODD, or is on the Autism Spectrum. What the doctor wasn't able to tell you is how you can make things better for your child.
After talking to parents, I've heard countless stories all with many of the same worries– crying and non-stop colic as a baby, projectile vomiting and gas pains, chronic ear infections and repeated antibiotics, behavior issues, sensory processing challenges, speech delays, motor challenges, and on and on.
Moms and Dads, I know you have the hope that your child can feel better and many people think you are crazy. I can't wait to tell you… you aren't crazy. Your child can feel better! In fact, I'm going to share with you so many stories of parents who have experienced the change that you need in your family; your hope is going to grow!
I'm going to show you causes you haven't been able to find, the things other doctors don't talk about and then I'm going to help you help your child. There's no one solution for your child. There are many and I'll show them to you when you join me to learn more about the Perfect Storm. You'll not only learn the choices you have for your child, you'll learn which ones matter most.
HOW TO ATTEND
Seating is limited – SO RESERVE YOURS NOW!

Tickets are free but required
THE DETAILS

6:00 pm: Introductions, meet and greet.

6:15 -7:45pm: Dr. Jack Hinderman presenting The Perfect Storm
Click the image to hear what others are saying: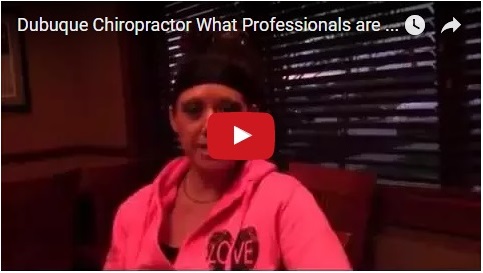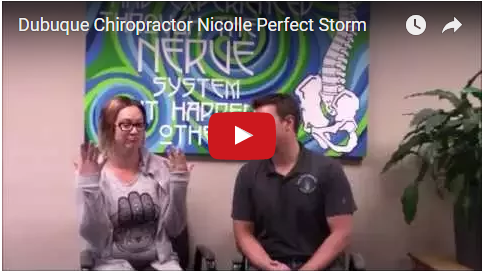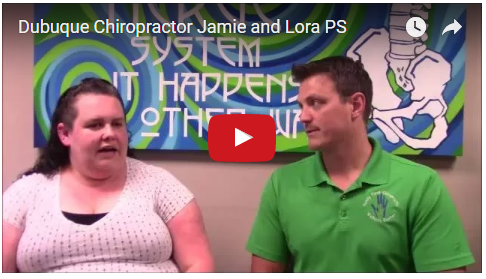 The Event's Speaker
Dr. Jack loves caring for children in his large family focused practice in Dubuque over the last 10 years. He has hundreds of hours of continuing education and training in the areas of autism, ADHD, sensory challenges, seizures, neuro-immunology, and other pediatric topics. He loves to teach others about and is always humbled by the amazing healing potential that lies within us all that can only be expressed fully through clear and consistent communication over the system we live our lives through, our nervous system. Dr. Jack now works with the National Wellness Foundation to present the Perfect Storm lecture and seminar to parents, chiropractors, and related professionals. In addition to his clinical practice work, Dr. Jack helps teach and train other chiropractors and chiropractic students through a post-doctorate training program.
Dr. Jack and his wife Sarah have four boys Blake, Ian, Nolan, and Hawkin. The last three children were born at home, and all four are healthy, happy, and crazy (in a fun way).