THE PERFECT STORM A Recipe for Autism, ADHD, & Sensory Processing Disorder
Description
Does your child struggle with Spectrum and Sensory related issues?
Have you tried multiple therapies and perhaps even multiple medications?
If you answered YES to either of these questions, you need to attend this informative and impactful event.
Led by pediatric expert, Dr. Seth Pearl, this important presentation will take you through each of the most common "ingredients" that constitute these now pandemic issues that you may not be aware of. This knowledge will allow you to choose the best path for your child and take the first step towards their healing and recovery.
Not only will you leave with information about these challenges; you will leave feeling empowered with knowledge and positive action steps - all of which you can put in place immediately to help your child live the life they deserve. The primary goal of this event is to share critical information with you that will allow you to take that first step towards achieving better health and happiness.
We look forward to sharing a healthier view of your child's future with you.
HOW TO ATTEND
Seating is very limited – SO RESERVE YOURS NOW!
Tickets are FREE
THE DETAILS
7:00 pm: Light snaks and drinks served
7:00 - 8:30 pm: Dr. Seth Pearl presenting The Perfect Storm
*All proceeds from the event are donated to The National Wellness Foundation to promote research and education of our children on optimal health and wellness.
The Event's Speaker
Dr. Seth is a pediatric and wellness certified chiropractor, who specializes in neuro-developmental disorders such as autism, ADHD, sensory processing disorder, seizure disorders and other special needs cases.
He has extensive education, experience, and passion in these areas, and has a large family practice in Larchmont serving this population, as well as general family wellness.
He has hundreds of hours of continuing education and training in the areas of autism, ADHD, sensory challenges, seizures, neuro-immunology, and other pediatric topics. Dr. Seth is also considered as one of the top Pediatric Chiropractors in the state.
​Dr. Seth now provides his Perfect Storm lecture and seminar to parents, other chiropractors, and related professionals.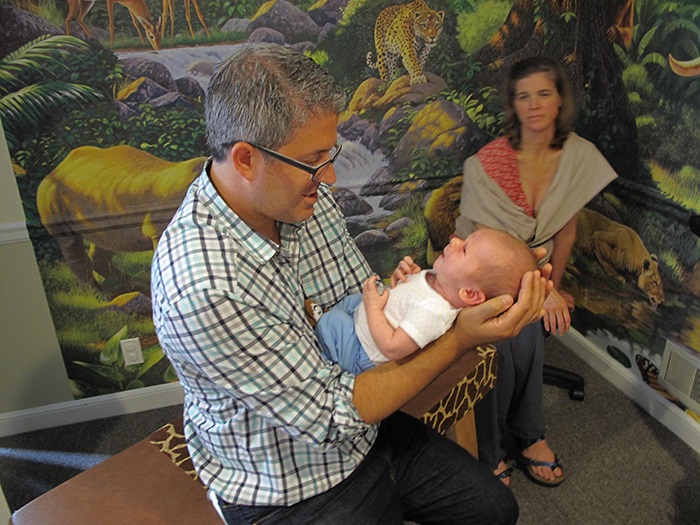 You can also call us at 914.777.3200

Have questions about THE PERFECT STORM A Recipe for Autism, ADHD, & Sensory Processing Disorder? Contact The National Wellness Foundation