The Perfect Pair: Bread and Cheese Tour in Marin and Sonoma
Description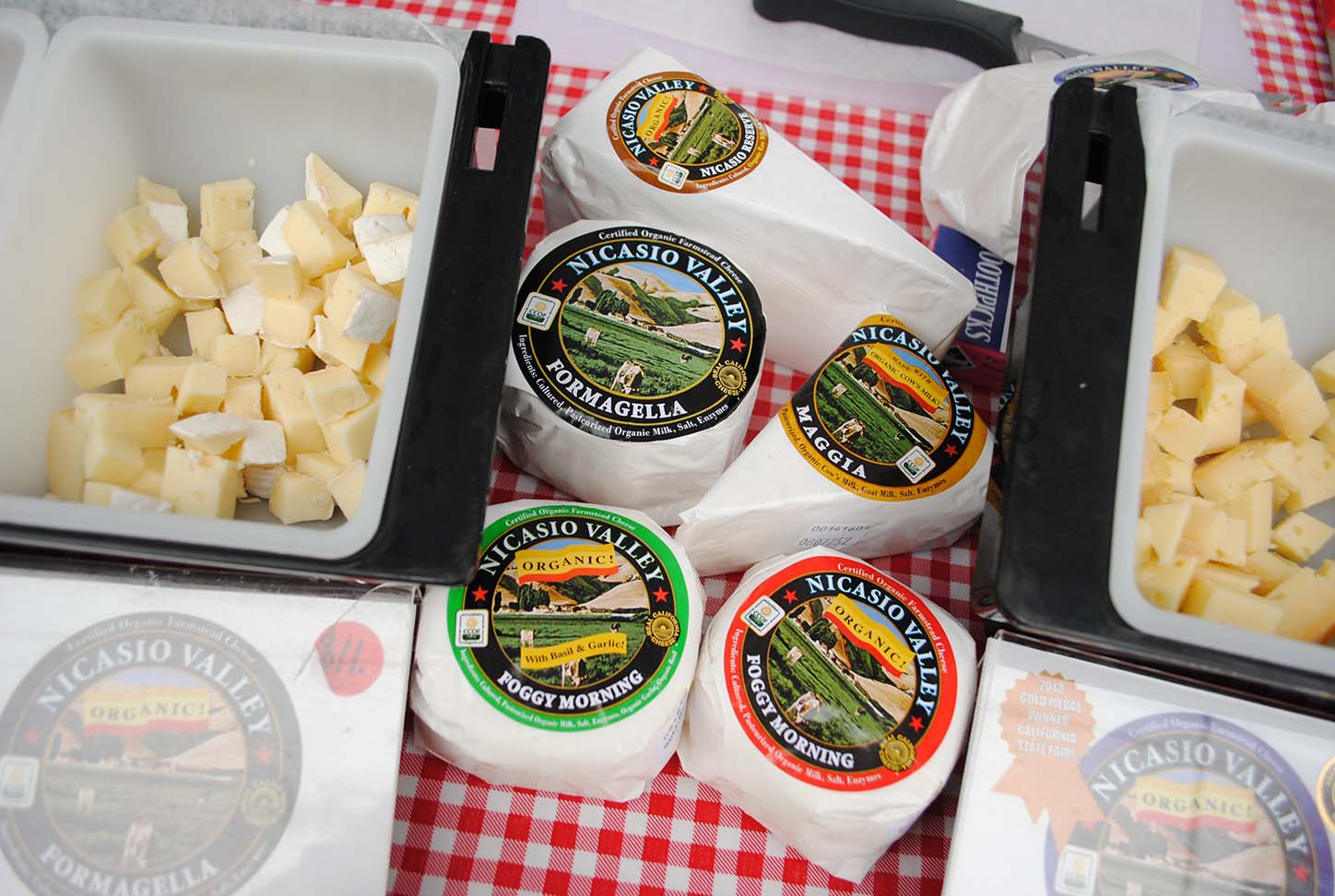 THIS TOUR IS SOLD OUT, BUT PLEASE CONSIDER JOINING OUR WAITLIST AS ADDITIONAL TICKETS MAY BE MADE AVAILABLE!
As the weather cools and the rains (hopefully) roll in, we're heading north to learn about that ultimate warming treat: grilled cheese sandwiches. Join us for an all-day adventure to Nicasio Valley Cheese Company and Della Fattoria bakery.
First we'll head to Nicasio Valley Cheese Company, an organic farmstead cheesemaker that joined our Saturday market in August. Run by Rick Lafranchi, the ranch has been in the family since 1919, certified organic since 2006, and making cheese since 2010. We'll see the 400 pasture-raised cows that provide the fresh milk for the cheese, visit the cheese-making facility, and learn about their eight distinct cheeses. After the tour they'll be an opportunity to purchase cheese and other local products at their store.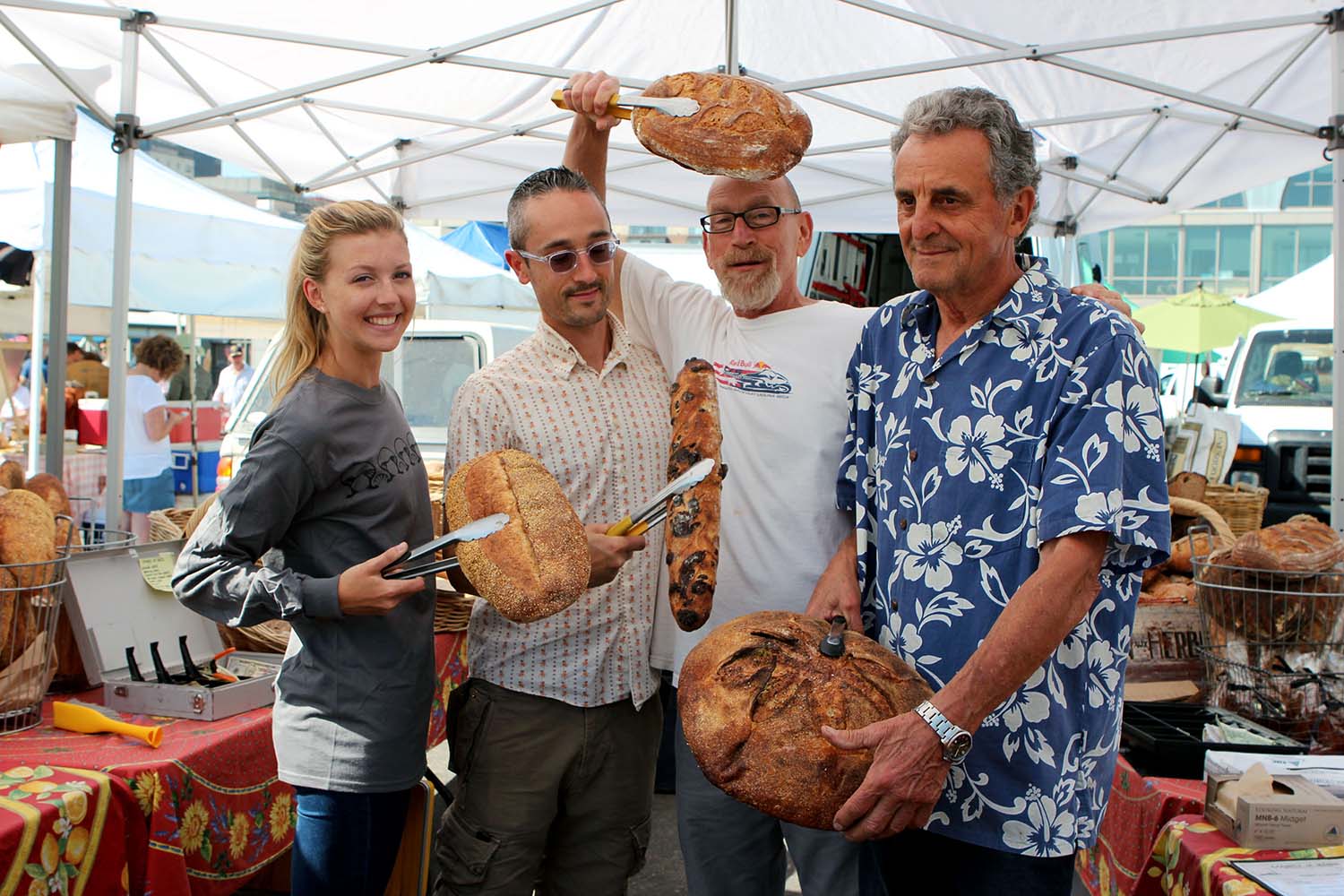 Armed with Rick's fabulous cheese, we'll drive north and enjoy perfectly paired sandwiches at Della Fattoria, toasted in their wood-fired brick oven. Well known for their artisanal loaves, owners Edmund and Kathleen Weber and family bake up delicious ciabatta, baguettes, and more on their beautiful 14-acre farmstead in Petaluma. After lunch, we'll embark on a tour of their baking facilities and learn about the art and science of bread making. Afternoon is bread-shaping time, so we'll get a peek at the formation of the many unique loaves they make every day in their bakery.
Tickets: Tickets are available on a sliding scale from $25-45*, which includes lunch made with care from farmers market ingredients as well as round-trip transportation from the Ferry Building in a comfortable, air-conditioned bus. Tickets are nonrefundable.

Where to meet: Meet in front of the Ferry Building, south of the clock tower on the sidewalk. Please arrive by 8:30 am; we leave at 9 am. Please be prompt! We cannot wait for stragglers.
Things to know: The weather can be foggy and damp, or even raining in November. The tour will take place RAIN OR SHINE, but please plan ahead with rain-gear. We will be walking through fields that may be muddy, so please wear water-proof boots or shoes.
The tour is geared toward adults and will probably not be enjoyable for young children. Children who are likely to appreciate an adult-level tour are welcome to come with their guardians. Please call if you have questions.
Bring: A water bottle. Optional: snacks, a camera, a book or other entertainment for the bus, and cash for purchases.
We will do our best to return by 6 pm, but traffic conditions can be unpredictable and we can't guarantee punctual arrival.
This tour is organized by CUESA (Center for Urban Education about Sustainable Agriculture), as part of our mission to cultivate a sustainable food system. CUESA organizes six tours each year to Ferry Plaza Farmers Market farms and artisan food businesses in order to give eaters a first-hand look at where their food comes from and how it is produced. For more information or to sign up for our weekly email newsletter, visit www.cuesa.org.
We sincerely thank our farm tour sponsor, First National Bank of Northern California, for underwriting tour costs and Coach 21 for providing a discount on the bus charter fee.
* A note about price: CUESA is committed to providing accessible food system education to all. We have been assessing our farm tour costs and even with the generous sponsorships we receive from First National Bank and Coach 21, the $25 ticket price that has been standard since we began is no longer covering our costs. In order to continue to welcome all income levels on the tours, we are offering tickets on a sliding scale. Paying at the base level means the CUESA community supports your participation. Paying at the supporter level means that you support the community's participation. Please pay what you can.