Description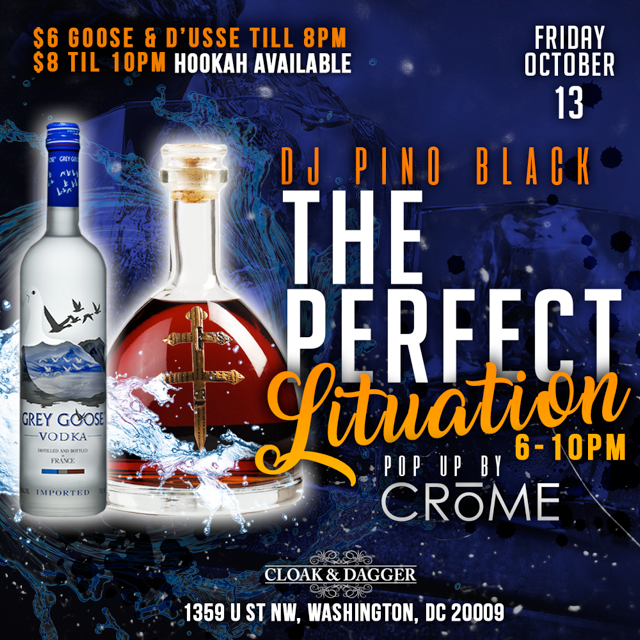 J.FLYY & ARROW POINT STRATEGIES PRESENTS:
THE "PERFECT LITUATION" HAPPY HOUR EXTRAVAGANZA
---
CLOAK & DAGGER U ST. | 1359 U STREET NW
THIS FRIDAY, OCTOBER 13TH!
THE DMV WELCOMES THE BEST HAPPY HOUR MOVE ON THE U STREET CORRIDOR!!
TURN UP FROM 6-10 PM (GREY GOOSE & D'USSÉ HAPPY HOUR SPECIALS ALL NIGHT!!)
START THE WEEKEND OFF RIGHT & TURN UP WITH YOUR FAVORITE CREW THIS FRIDAY!
SPECIAL EDITION CHROME POP-UP SHOP. FOLLOW ON IG @CROME247
FREE SWAG BAGS WITH EVERY PURCHASE
CARIBBEAN FOOD SPECIALS ALL NIGHT PROVIDED BY BIG JERK!!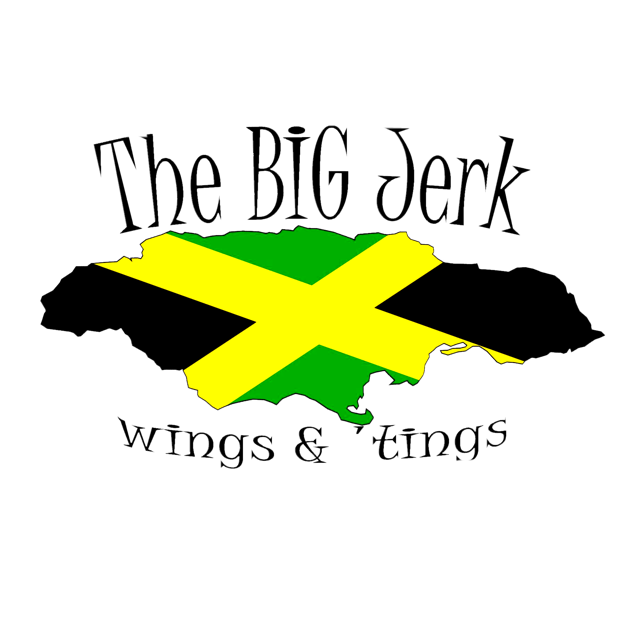 HAPPY HOUR SPECIALS INCLUDE:
$6 GREY GOOSE & D'USSE Cocktails until 8pm ; $8 til 10pm
$5 Food Specials
$6 Rails
$25 Hookah

SOUNDS 'n' VIBEZ PROVIDED BY:
DJ PINO BLACK
#IssaVibe #dcnightlight #ustreetcorridor #arrowpointpr #topflightfridays