The Perfect 10 Gala: a Showcase of 10 Houston Chefs & 10 Beverage Professio...
Description
About The Perfect 10 Gala
After almost three years in business, online publication Houston Food Finder is hosting its first gala at the brand-new, modern Big Brothers Big Sisters of Houston facility at 1003 Washington Avenue! "Perfect 10" refers to the fact that 10 of Houston's most acclaimed and beloved chefs, well-known professionals and hot eateries, are serving a feast of five savory bites and a five-course dinner (technically, six as we're not even counting dessert). More than half of the featured chefs have been recognized by the James Beard Foundation during their careers.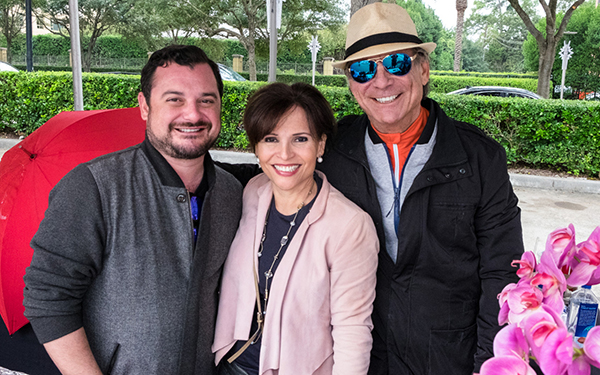 The Perfect 10 Gala Honorary Gala Chairpersons are the Cordúa family: Chef Michael, wife Lydia and son David.
In addition, there are 10 beverage professionals: 5 sommeliers and 5 cocktail professionals. Beer is being provided by Saint Arnold Brewing Company and Texas cider is sponsored by Austin Eastciders.
The gala begins at 6 p.m. downstairs with a cocktail hour, sponsored in part by Perry's Steakhouse & Grille River Oaks, featuring small bites, three different cocktails and two different wines. Perry's is serving its famous Pork Chop Bites as one of the cocktail hour features! Chef Monica Pope and sommelier Adele Corrigan of 13 celsius and Mongoose verus Cobra are being hosted in the exclusive VIP room; only 50 people will have access to this experience.
At 7 p.m., guests will proceed upstairs to the grand dining room for the seated dinner portion of the event. A brief video clip will introduce each chef and sommelier/bartender, then each dish and pairing team will come out in person to introduce his or her course. At the end of the meal, guests get a little goodie to take home and enjoy the next day.
Plenty of parking is available and complimentary (gratuity only) valet is being provided onsite. A portion of the proceeds benefits Big Brothers & Big Sisters of Houston. The remainder supports Houston Food Finder, the only independent, woman-owned, online publication that exclusively covers the restaurant and bar scene.
REVEALED SO FAR — MORE STILL TO BE ANNOUNCED:
GALA CHEFS
Monica Pope, Sparrow Cookshop, VIP Room
Bryan Caswell, REEF and El Real
Ronnie Killen, Killen's Steakhouse, Killen's Barbecue, Killen's TMX & More!
Kaiser Lashkari, Himalaya
Alex Padilla, The Original Ninfa's
Alex Auyeung, Phat Eatery
SOMMELIERS
Adele Corrigan, 13 celsius & Mongoose vs Cobra, VIP Room
Sean Beck, H Town Restaurant Group - Hugo's, Caracol, Xochi & Backstreet Cafe
Marc Borel, Rainbow Lodge
BARTENDERS
Richard Middleton, Brennan's of Houston
Jojo Martinez, J. Martini Services


VIP ROOM BARTENDER & EATERY STILL TO BE REVEALED