About this Event
CELEBRATING THE VISUAL ARTS & ARTISTS
The City of Austin Economic Development Department's Cultural Arts Division presents the People's Gallery
Since 2005, Austin City Hall has been an annual showcase for works by Austin artists and arts organizations. The People's Gallery reflects the artistic excellence and diversity of Austin. It also promotes the City of Austin's cultural and economic initiatives. This year we had over 1,200 submissions for consideration. Thank you to all the artists, galleries and collectors who generously loan their art. We welcome you to visit the People's Gallery.
RSVP is not required, as this is a "first come, first served" event. However, by registering you will be given the option to add it to your calendar, and also provide us with approximate counts for attendance.
Thank you for your interest in Austin arts & artists! We hope to see you at the opening March 6th!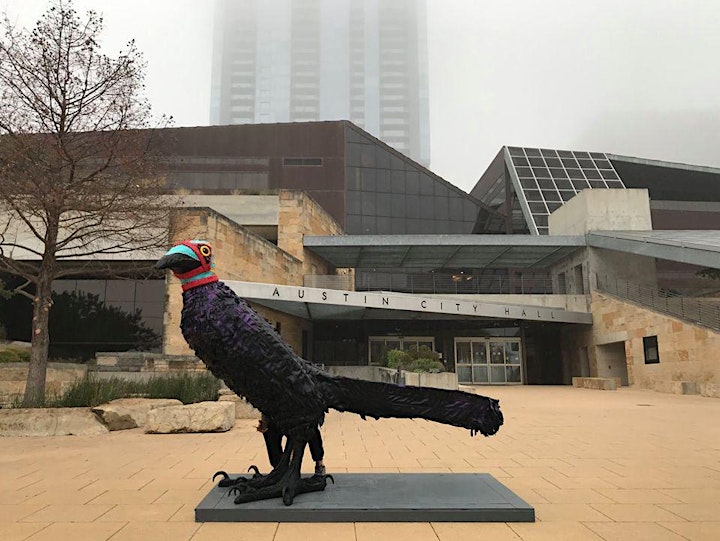 The City of Austin is committed to compliance with the Americans with Disabilities Act. Reasonable modifications and equal access to communications will be provided upon request. For assistance, please contact Michelle McLaren at 512-974-9053 or Relay Texas 7-1-1