Refund policy
Contact the organizer to request a refund.
Eventbrite's fee is nonrefundable.
Increase Sales, Improve Relationships, and Solve Problems
About this event
THE PEOPLE WHEEL is a 21st-century Success-Tool that shows you how to become aware of and overcome, your own fear-based negative reactions.
Instead of trying to fix, or change, the other person, it is critical to realize that no matter how 'wrong' the other person is acting, reacting to them typically initiates a 'Failure-Cycle' of ever-increasing emotionalism.
When everyone is reacting, nobody is listening and nobody feels heard. It's almost as if everyone is speaking a different language, and misunderstandings abound.
The first step is to break the cycle. With that realization, it becomes a conscious decision to either regain self-control ... or to continue to react negatively and sabotage any possibility of success.
THE PEOPLE WHEEL provides the tools to break a Failure-Cycle and turn it into a Success-Cycle. What could be more important?
Success is an art. The art of self-control.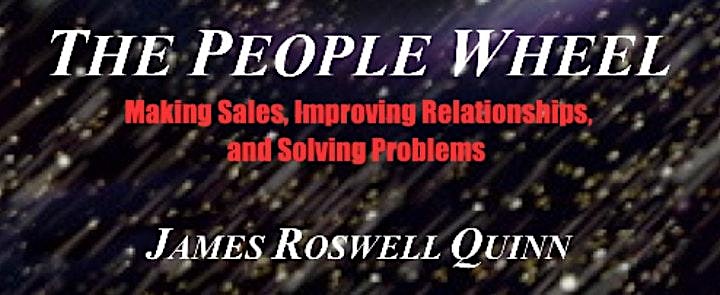 How is THE PEOPLE WHEEL different?
Throughout history, there have been countless behavioral theories. Currently, there are two popular business & educational behavioral systems ... PERSONALITY STYLES and EMOTIONAL INTELLIGENCE.
PERSONALITY STYLES behavioral theories have been around since Hippocrates.
Systems such as Myers-Briggs and D.i.S.C. are effective in many situations, however, these systems do tend to cubby-hole a person and all of their behaviors into one personality style. The problem is, under stress, nobody acts or reacts the same way all of the time.
EMOTIONAL INTELLIGENCE systems have attempted to correct this limitation by being 'situationally-driven' instead of 'personality-driven'.
The problem here? These highly analytical systems are often hard enough to accept and to learn in a rational classroom setting. But in real life, when high emotions take over, it is rare for someone who does not already have high Emotional Intelligence, to recall these complex concepts ... much less to put them into action.
After studying both systems for decades, my single thought was ... "There has to be a better way."
THE PEOPLE WHEEL was created by combining personal insights gained from decades of both taking and presenting a variety of personal and professional development seminars worldwide. The results have been better than expected.
Since 1982, THE PEOPLE WHEEL has been presented in the USA, Canada, Thailand, New Zealand, Dubai, and 7 other countries ... to dozens of organizations such as Walt Disney Feature Animation and Rochester Institute of Technology (RIT).
Today, this simple and effective tool is available for you.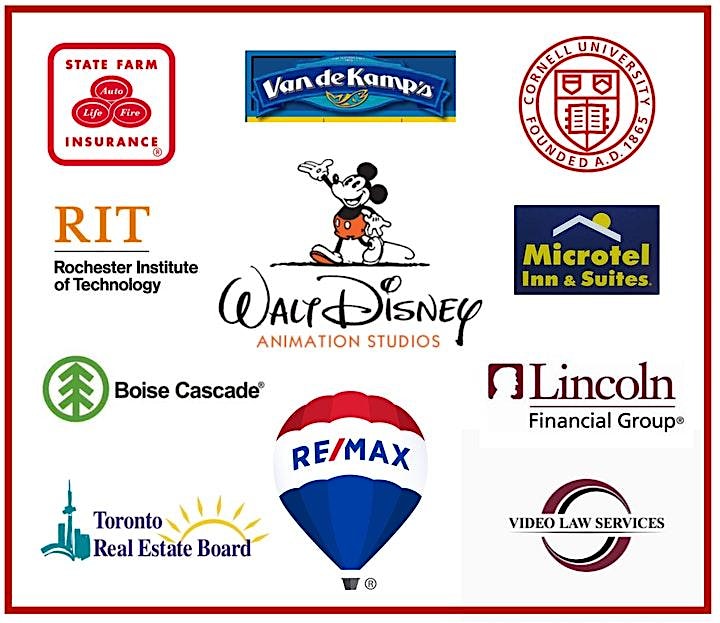 THE PEOPLE WHEEL
Most people can be their own worst enemy. While it can be difficult to accept this about ourselves, it seems quite easy to see in others.
Once understood, the problem becomes one of changing self-sabotaging behaviors, instead of denying or justifying them.
Nevertheless, regardless of our desires, the normal reaction to change is resistance.
EXAMPLES:
Someone who hates being shy, but resists speaking up ... or who knows anger has destroyed their relationships, but resists being gentle ... or who despises their crippling fear of rejection, but resists making sales calls ... or who knows that lying is wrong, but resists telling others how they really feel ... and on and on.
It doesn't have to be that way ever again.
First, you must decide to increase your success levels in sales, team-building, team-working, management, and/or personal relationships. You really must 'want' to do this.
Now, imagine the feeling of knowing you have several distinct success strategies ready-to-go in times of stress ... and that by just asking yourself 2 questions, you will know which of those distinct strategies will have the highest likelihood of success.
While no system can fix all such situations, the bottom line is that when ONE person replaces their own negative reactions with positive choices, there is generally a positive effect on others.
What is certain, is that the failure-cycle of reacting to reactions prevents solutions and creates new problems. If we've learned just one thing from history, it's that unchecked negative reactions will escalate ... unless somebody changes something.
THE PEOPLE WHEEL will show you how.
ONE person can make a difference.
Are you the ONE?
THE PEOPLE WHEEL -- Easy to Learn and Easier to Implement
... and it works.
Limited Seating -- Book Your Spot TODAY