About this Event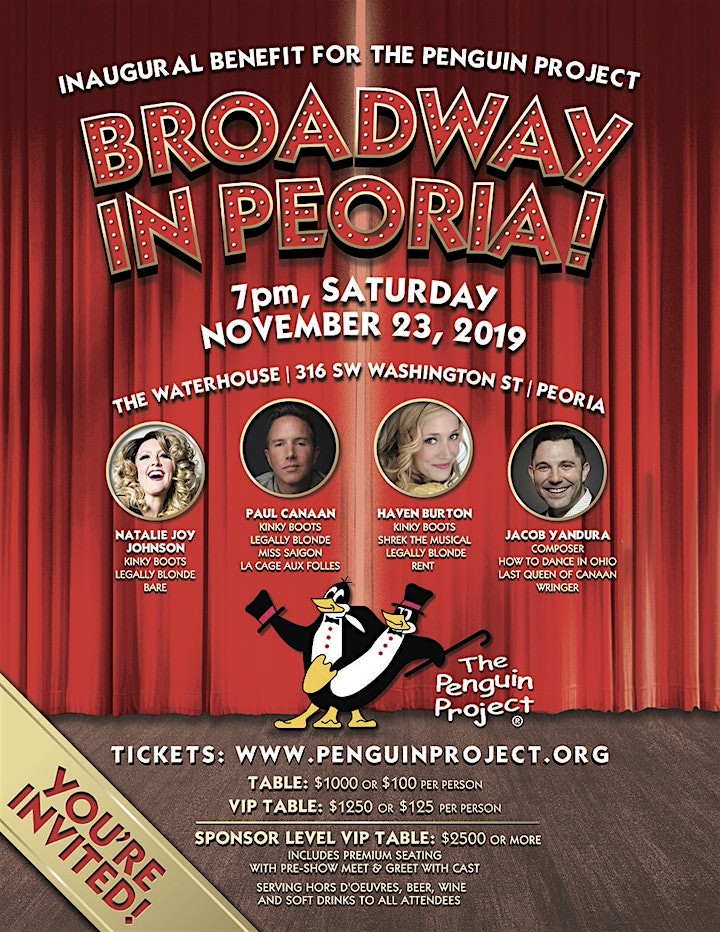 The Penguin Project Foundation is hosting its inaugural fundraising gala. Help a great cause and see your favorite Broadway stars in an intimate setting live and in person.
Cocktails, Hors d'oeuvres, and a charity auction will round out what is sure to be an unforgettable night!
Tickets can be purchased via credit card on this page or by check. If you wish to purchase via check, please note the following:
Include a letter indicating how many and what type of tickets you are purchasing
Please include your email address so we can email your ticket(s) to you once your payment has been processed
Please make the check out to the Penguin Project Foundation for the total ticket amount (note that if paying by check, no service charges will be assessed)
Mailing address is: 306 W Morningside Dr. Peoria, IL 61614
If purchasing via check, the letter with the above requirements must be received no later than 11/05/19
We can't wait to see you there!
(*Note that performers are subject to change)