The Pearl Event IV

Thursday, April 16, 2015 from 9:00 AM to 6:00 PM
Event Details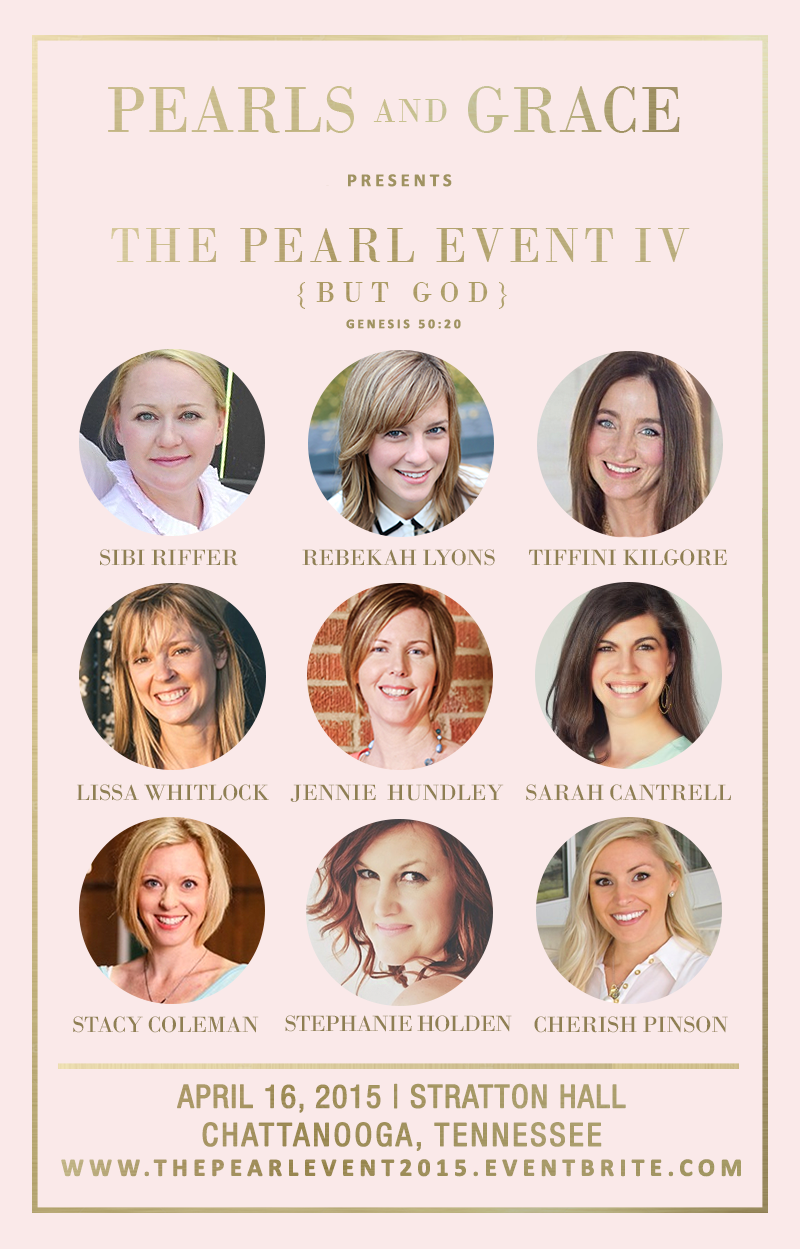 What is The Pearl Event?
"My heart overflows with a good theme, I recite my verses to the king. My tongue is like the pen of a ready writer." ~ Psalm 45:1
The Pearl Event is a God-breathed Christian outreach event and a day of beautifully and creatively communicating the Father's heart for His daughters combining personal testimonies and the truth of His word.  It crosses all Christian denominational lines and barriers as love, hope and beauty have no specific Christian denomination. It is a beautiful and special event for any woman!
Testimonies from previous events are listed at the bottom of the page.
Are there ID requirements or an age limit to enter the event?
You will need to bring a picture ID along with your printed tickets with you the day of the event.
The Pearl Event draws women from all ages and backgrounds. Past events have included High School girls through Grandmothers. This event is an incredible day just for women! 
Do I have to be a blogger, writer or use social media to attend the event?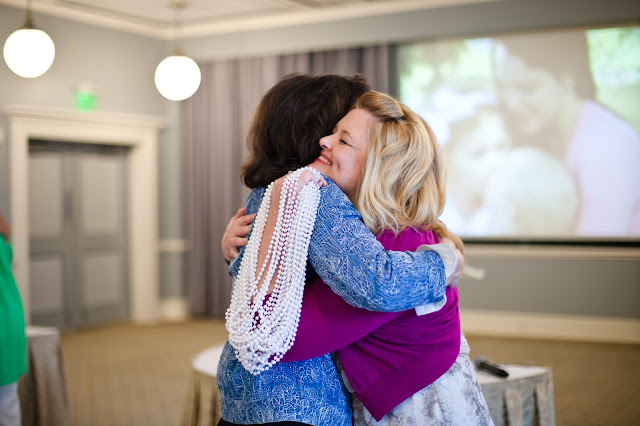 Not at all. While this event draws bloggers through social media, we have many attendees who do not use social media at all and who do not have a blog. This event is an outreach to all women! Everyone is welcome. 
Do I have to be a Christian to attend the event?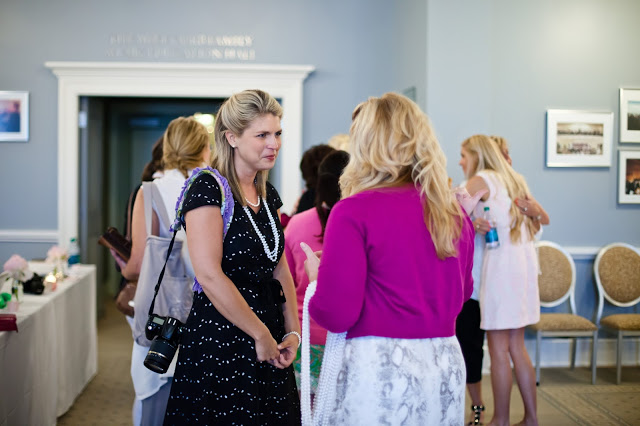 Absolutely not.
This is a non-denominational Christian event but you do not have to be a Christian to attend. The Pearl Event crosses all Christian denomational walls and barriers. We share the gospel of Jesus Christ in love and humilty. We share the love of God and the life changing power that is the truth of His word in addition to our personal testimonies. 
If you do not know the Lord, you are welcome. If you have walked away from the Lord, you are welcome. If you are wondering and seeking the Lord you are welcome. If you have walked with Him for fifty years and know Him deeply and intimately, you are welcome. If you are hurting and broken hearted and feel overwhelmed with life and have no idea if a Holy God could love a girl like you, you are welcome.  You do not need to get your act together first before you can receive His great love for you. Come just as you are. 
We want to encourage you to risk your heart and take a leap of faith and join us for an incredible day. We can promise you that you will experience His great love for you in some capacity and that you will leave with a changed heart and will never look at your pearls the same way again.
What is the dress code?
There is not a dress code of any kind. Attendees wear everything from dresses & heels to boots & jeans.
Most women do wear some type of pearls, but this is not required in any way. 
Will there be worship music?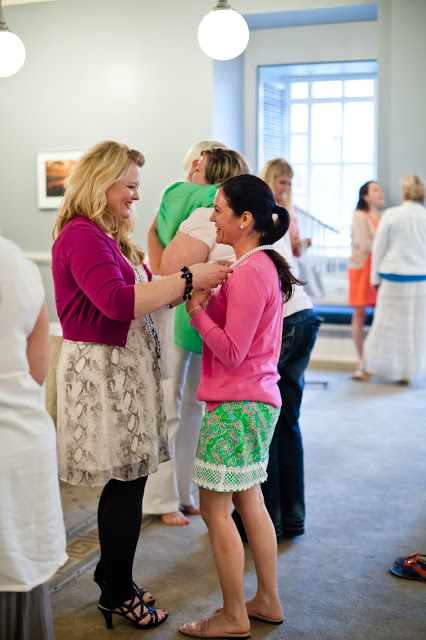 Yes! We have an incredible worship team this year and they will be leading us at least twice during the day.
Who are the speakers and what will they be sharing?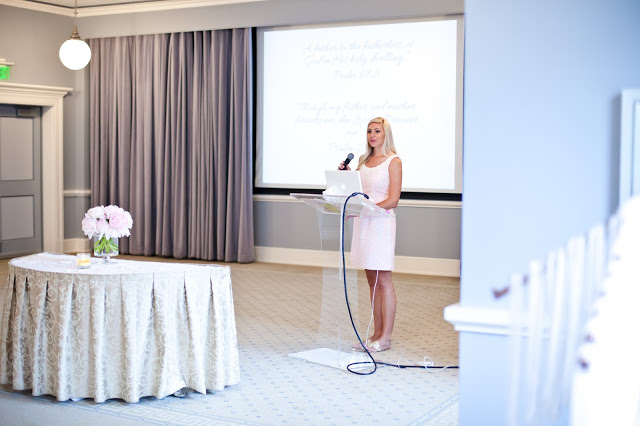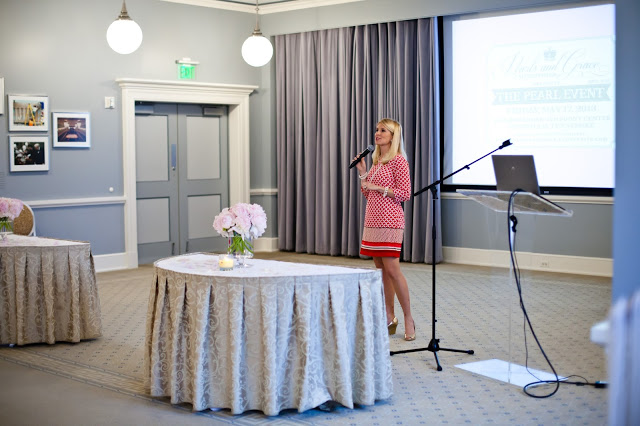 Our speakers are a combination of some of your favorite bloggers as well as women you may not have heard of at all. They are amazing women who are overcomers and who love Jesus deeply. They have powerful testimonies that they use to bring hope to women and glory to God. They also use their social media platforms for good and for the Kingdom. 
The speakers and links to their social media platforms can be found below.
Sarah Cantrell ~ Speaker and Advocate ~ IG @scantrell
Stacy Coleman ~ Speaker, Founder & Director of Three Strands ~ IG @threestrands
Stephanie "Honey" Holden ~ Speaker and Blogger ~ IG @honeyholden
Jennie Hundley ~ Speaker , President of Three Strands ~ IG @Jennie3boys
Tiffini Kilgore ~ Speaker, Blogger & Shop Owner~ IG @Houseofbelonging
Rebekah Lyons ~ Speaker, Blogger, Author of Freefall To Fly ~ IG @rebekahlyons
Cherish Pinson ~ Speaker and Blogger ~ IG @southernsoulmates
Sibi Riffer ~ Speaker, Blogger & Founder of The Pearl Event~ IG @pearlsandgrace
Lissa Whitlock ~ Speaker, Blogger and Photographer ~ IG @inallthesethings
What are my transport/parking options getting to the event?
Information about the Chattanooga airport can be found on the above link.
The airport is about 30 minutes from Stratton Hall. 
Car rental and Taxi-Cabs are available at the airport.
Stratton Hall has plenty of free self parking available.
Which hotels do you recommend?
There are plenty of hotels in Chattanooga near the venue with various rates.
We suggest the Chattanoogan, which is only about 12 blocks from Stratton Hall. 
http://www.chattanooganhotel.com/about/
You will need to stay in downtown Chattanooga.
Here are some other options with various rates.
What do I need to bring with me to the event?
You will only need a notebook, pen and a bible if you choose to bring one.
Is childcare provided?
Childcare is not currently provided at this event.
This is a time for Mothers to have a much needed break and a time to rest and receive.
Will there be vendors and or a marketplace this year?
Yes. We are planning to offer space for vendors. This will include both incredible non-profits sharing their information, as well as individuals selling beautiful products. If you are interested in a space at The Pearl Event, please email us @ pearlsandgrace@gmail.com
What is the lunch schedule?
We will be taking a 1.5 hour break in the middle of the day for everyone to leave for lunch. Lunch for attendees is on your own and we want you to use this time to reflect and focus on what He is speaking to your heart through the incredible testimonies of our speakers.
Here are some great suggestions and favorites of locals that are close to Stratton Hall.
Additionally, Here are a few additional places for dinner the night before the event with a range of price points.
Will photography or video taping be allowed?
You may bring your cameras and are welcome to take pictures but due to the sensitivity of many of the personal testimonies, video taping is not permitted by attendees.
Where can I contact the organizer with any questions?
Email any questions to pearlsandgrace@gmail.com
Is my registration/ticket transferrable?
Due to the nature of the event, your ticket is non-refundable.
If you need to sell your ticket, etc. it is transferable.
In order to properly transfer your ticket please email us first, pearlsandgrace@gmail.com
Testimonies from previous Pearl Event attendees
"But I want you to know, brethren, that the things that have happened to me have actually turned out for the furtherance of the gospel, so that it has become evident to the whole palace guard, and to all the rest, that my chains are in Christ." ~ Philippians 1:12-14
"My husband and I have been in ministry as long as we've been married, almost 43 years now. There have been many women's conferences I have attended, plus many speakers I have heard through the years, but I wanted to tell you that your message and your expressions of love for those attending were the most refreshing and amazing I have seen." - Judy R. Atlanta, Ga.

"Thank you for coming to our church to share your story. The Pearl Event was awesome! It was such a sweet, incredible and God-filled day. You are just amazing and your love for the Lord is a witness to so many. I was encouraged and uplifted by your testimony. Thank you for sharing. For opening your heart, your life, your pain, your sorrow, your love, your ups, your downs, your reality, your realness, your heartache and your joy! Oh my, but how powerful and strong is your love for the Lord! Thank you for following His calling and sharing your gifts and encouraging so many by your daily walk. I pray you continue to spread God's word, one pearl at a time!" ~ Bonita N. Atlanta, Ga.
"My dear, sweet, precious Sibi,
What a joy and blessing you are!
Saturday just blew me away. I loved every minute of it. You just radiate God's grace and love. You truly have a gift and I feel so honored to be able to watch you, not once, but two whole times, glorify Him with it. It was so powerful to hear your words and to watch you love on and pray for everyone there. There is not a selfish bone in your body. Please know that I am praying for you and the whole Riffer family that God may bless y'all like you have blessed all those you come in contact with." ~Katherine K. ~ Atlanta, Ga.

"March 16, 2013 was a magic day...priceless.
The Holy Spirit filled every inch of the room.
I truly hope you understand how BLESSED we were to have you come all the way from Nashville and share your most meaningful and touching testimony is such a powerful way. Each session was beautifully taught and shared...you are a great communicator and full of grace and humility, joy, humor, LOVE, and patience. It was REAL, Christ centered, and a time of learning, healing and opened much discussion on many different topics. The many comments I have heard, emails and cards I have received... are overwhelming, and full of appreciation for you and your transparency and desire to be open and share. God's healing spirit and unconditional love for his children rang LOUD. Everyone could relate...on so many levels. Having the ladies from "My Sister's House" made everything all the more incredible and worth any small detail anyone might have done. Truly, this was a time of spiritual healing and growth. Speechless! As a Mother, having my daughters attend was the best. I only wish my college daughter, Kathleen, had been able to come. I do regret that I didn't tape it.
THANK YOU just seems inadequate, Sibi. But there it is....thank you! Thank you from the bottom of my heart.
I did not have any expectation about the day... I only knew it was right and it was spirit led through its entirety so I never questioned hosting this day for a second. BUT....it was MORE than I could have EVER imagined! PLEASE know in you "heart of hearts" that we were thrilled and in awe of the day! Thank you for your awesome blog entry and your most beautiful words about the day. Tears were overflowing!
If I can be of service to you in the future for any reason, please let me know. Should you want to focus on bringing TPE to Atlanta at another venue or church, please know I stand ready to help you make that happen. Bless you, dear one and your ministry, your blog, your beautiful family, and your walk with Jesus."  Karen M. ~ Atlanta, Ga.
"The Pearl Event was something that impacted my life and changed it tremendously. Sibi's heartfelt testimony has physically, emotionally, and spiritually changed my life forever. It helped me to gain a better understanding of having a relationship with God as well as not giving up in life. Following God's lead He will empower, encourage, strengthen and give you your hearts desire. I am looking forward to her next event and because of her testimony, what God is going to do in my own life." Jennifer F. ~ NYC
"I was very moved at The Pearl Event by the intimate details of Sibi's life. Her story was heartbreaking but encouraging. It was touching to hear how the hand of God was upon her life. I walked away with the knowledge that God has given her a revelation of how He sees His daughters. Every woman must hear her story! " ~ Jennine M. ~NYC
"The Pearl Event was life changing! Sibi's heart, creativity and her ease with expressing the message from our Father helped create a gorgeous setting that made you feel special and invited from the moment you stepped inside. Scripture was referenced in such beautiful ways. Lasting ways. Sibi poured her heart out in order to help each one of us find a place inside ourselves that needed to be addressed. Redeemed. Forgiven. Soothed. Respected. Allowed and encouraged. The Lord touched me so deeply that night and gave me courage, strength and wisdom that I did not possess before. " ~ Maggie P. ~Connecticut
"The Pearl Event was creative and powerful! I have always loved pearls for their physical beauty but even more so for the way they are created. The process that takes place when a pearl begins to form is quite unassuming. However, the end product is invaluable. I think that using the pearl to symbolize who we are is captivating and reminds women in particular that they are invaluable. This is a woman thing. God created us with so many unique and gentle qualities that are just as beautiful as pearls. It is interesting that both men and women wear all of natures precious stones, however you do not see men wearing pearls. It's a woman thing!" ~Kat ~ NYC
"Sibi's Pearl Event was very special! I especially appreciated her testimony. She has gone through so much but did not hold back in sharing her life! I know some things were personal but she did not allow fear to keep her quiet! Also, Sibi's passion and heart for women was definitely evident on that day!" ~ Tahnee~ NYC
 The photographs used here were given to The Pearl Event by the amazing Coleen Verner.
When & Where

Stratton Hall

3146 Broad Street
Chattanooga, TN 37408


Thursday, April 16, 2015 from 9:00 AM to 6:00 PM
Add to my calendar