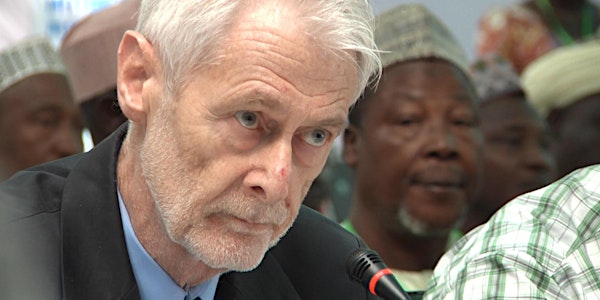 The Peacemaker- Film and Q&A with film director and the film's subject.
Event Information
Location
Plimoth Cinema
Plimoth Plantation Visitor Center
137 Warren Avenue
Plymouth, MA 02360
Description
April 23rd- A Special Plimoth Cinema Event
The Peacemaker
Ticket sales in advance only
Please note: This feature does not support Closed Captioning
Check in will begin at 6:30 in the Plimoth Plantation visitor center lobby
Cash Bar with Wine, Beer and Soda will be available prior to the film
Theater will open for seating at 6:50
7:00pm film showing to be followed by a Q & A with film director and the film's subject.
THE PEACEMAKER follows international peacemaker Padraig O'Malley, who helps make peace for others but struggles to find it for himself. The film takes us from Padraig's isolated life in Cambridge, Massachusetts to some of the most dangerous crisis zones on Earth – from Northern Ireland to Kosovo, Nigeria to Iraq – over five years - as he works a peacemaking model based on his recovery from addiction. We meet Padraig in the third act of his life in a race against time to find some kind of salvation for both the world and himself.
Date and time
Location
Plimoth Cinema
Plimoth Plantation Visitor Center
137 Warren Avenue
Plymouth, MA 02360