Sales Have Ended
Registrations are closed
Thank you for registering! You are invited to a Zoom webinar. When: Oct 26, 2020 12:00 PM Eastern Time (US and Canada) Topic: TPS x Creative Visions Please click the link below to join the webinar: https://us02web.zoom.us/j/86813397419?pwd=VDE0NzZCMGpEZmdaNDNwWjRiRXZZQT09 Passcode: 455088
Sales Have Ended
Registrations are closed
Thank you for registering! You are invited to a Zoom webinar. When: Oct 26, 2020 12:00 PM Eastern Time (US and Canada) Topic: TPS x Creative Visions Please click the link below to join the webinar: https://us02web.zoom.us/j/86813397419?pwd=VDE0NzZCMGpEZmdaNDNwWjRiRXZZQT09 Passcode: 455088
About this Event
Join us for this collaboration between The Peace Studio & Creative Visions as we dive deeper into Creative Activism and take a look at Stella's Peace Offering. More details coming soon!
Born in Cedar Rapids, Iowa, and a graduate of Wellesley College, Kathy has worked as a teacher, journalist, author and film and television producer in England, Africa and the United States.  In 1998 Kathy launched Creative Visions Foundation, inspired by the life of Kathy's son, Dan Eldon - artist and photojournalist - killed at the age of 22 in 1993, while on assignment for Reuters in Somalia.  Since 2004, the organization has acted as an incubator, accelerator and agency for more than 360 projects and productions by artists, filmmakers, playwrights and leaders of social movements.  Creative Visions, which has impacted more than 100 million people, has been recognized as a United Nations Non-Governmental Organization (NGO).
In 1990, Kathy founded Creative Visions Productions to produce films that would inspire action.  Her first feature, Lost in Africa, brought alive the horrors of ivory poaching in Africa.  Since then, the company has produced many award-winning films, including Dying to Tell the Story, an Emmy-nominated TBS special about frontline correspondents; Soldiers of Peace, a Children's Crusade, a CNN documentary focusing on the Children's Peace Movement in Colombia, and Global Tribe, a cutting-edge PBS series featuring grass-roots global creative activists.  Global Tribe inspired the development of Creative Visions Foundation's Rock Your World, a free online human-rights based program that inspires and empowers middle and high school students to create media campaigns about local and global issues that matter to them.  RYW has touched more than one million students in 72 countries.
Kathy is the executive producer of Extraordinary Moms, a special about the power of mothers to transform the world, for the Oprah Winfrey Network (OWN).  The film features actress Julia Roberts, former Secretary of State Hillary Clinton, correspondent Christiane Amanpour, talk show host Rosie O'Donnell and three lesser known (but extraordinary) mothers.  Together with Nelson Mandela's grandson, Kathy produced The Journey is the Destination, a feature film about Dan, directed by Bronwen Hughes (Harriet the Spy, Forces of Nature, Stander) which premiered at the Toronto International Film Festival with actress Maria Bello playing Kathy.  Journey also screened at the United Nations and is now on Netflix.  Kathy is the Executive Producer of Youth Unstoppable, an award-winning film that shares the ten-year journey of climate change activist and filmmaker Slater Jewell Kemker, who began the project at the age of 14.
Kathy is the author of 17 books, including Angel Catcher, Soul Catcher and Love Catcher (Chronicle), a series of popular self-guided journals written with her daughter Amy.  Kathy, editor of a best-selling collection of her son Dan's journals, The Journey is the Destination: The Journals of Dan Eldon, has also written popular cookbooks, travel and eating out guides and children's social history books.  Harper One published her memoir, In the Heart of Life.
Kathy has been profiled in a number of books, including Arianna Huffington's On Becoming Fearless, Those Who Dare; Real People, Real Courage; Fearless Women and 200 Women.  The PVBLIC Foundation chose her for their Media for Social Impact Award at the United Nations.  Los Angele Confidential Magazine named Kathy and Maria Bello as one of "Los Angeles' Most Influential Female Power Duos."  On Nelson Mandela's Birthday in 2013, Kweku and Ndaba Mandela nominated Kathy for the George H.W. Bush "Points of Light" award.  Kathy also received a grant of $25,000 for creative Visions after winning Unite4Humanity's Inspiration Award in the Arts.  She also received the Euro-American Women's Council Award for her work with young creative activists.  In 2019, the Malibu Chamber of Commerce selected Kathy for their Women in Philanthropy Award.
Kathy, a popular speaker (with two TEDx talks including "The F-Word Transformed" - about Forgiveness), has been featured on countless television and radio programs globally, including several appearances on Oprah and a segment on Oprah's "Producer's Favorites."
Kathy lives in Malibu with her husband, designer Michael Bedner, next to her daughter Amy Eldon Turteltaub and her family, a few steps away from the Dan Eldon Center for Creative Activism, a vibrant hub for individuals who want to help change their bit of the world for the better.
See more at: www.kathyeldon.com
Stella (Như) Nguyễn is a junior at the University of California, Los Angeles (UCLA) studying Communications, International Development, and Film. She grew up in Ho Chi Minh city, Vietnam, where she was trained as a classical pianist and taught herself how to play the guitar and violin. She was also heavily involved in theatre productions throughout her time in school. She began writing poetry as an outlet in high school, but didn't combine it with music until she was stuck in her childhood bedroom during quarantine. Stella is currently a virtual Visionary Intern with Creative Visions, where she has been creating graphic and video content for social media. Recently, she also had the opportunity to speak about her experience as a creative activist at the YOUNGA forum, organized by BridgingTheGap Ventures under the auspices of the Office of the Special Adviser to the United Nations Secretary-General for the Commemoration of the UN 75th Anniversary.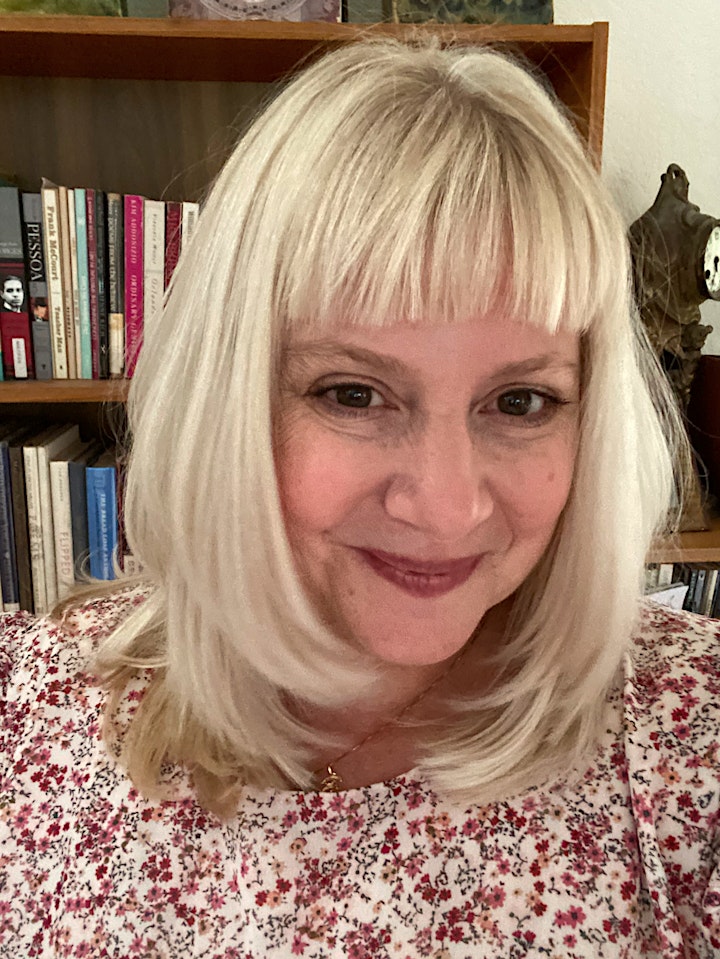 Jessica Burnquist is the VP of  Education and director of Rock Your World, a global human rights based youth program, at Creative Visions. She is the co-founder and author of Kindred Spirits, a human rights focused education blog sponsored by the American Federation of Teachers. Her writing has appeared in The Washington Post, NPR.org, Time, Good Housekeeping, Redbook and various online and print journals. She is a Sylvan Apple Award winner for teaching and a graduate of the Freedom Writers Teachers Institute.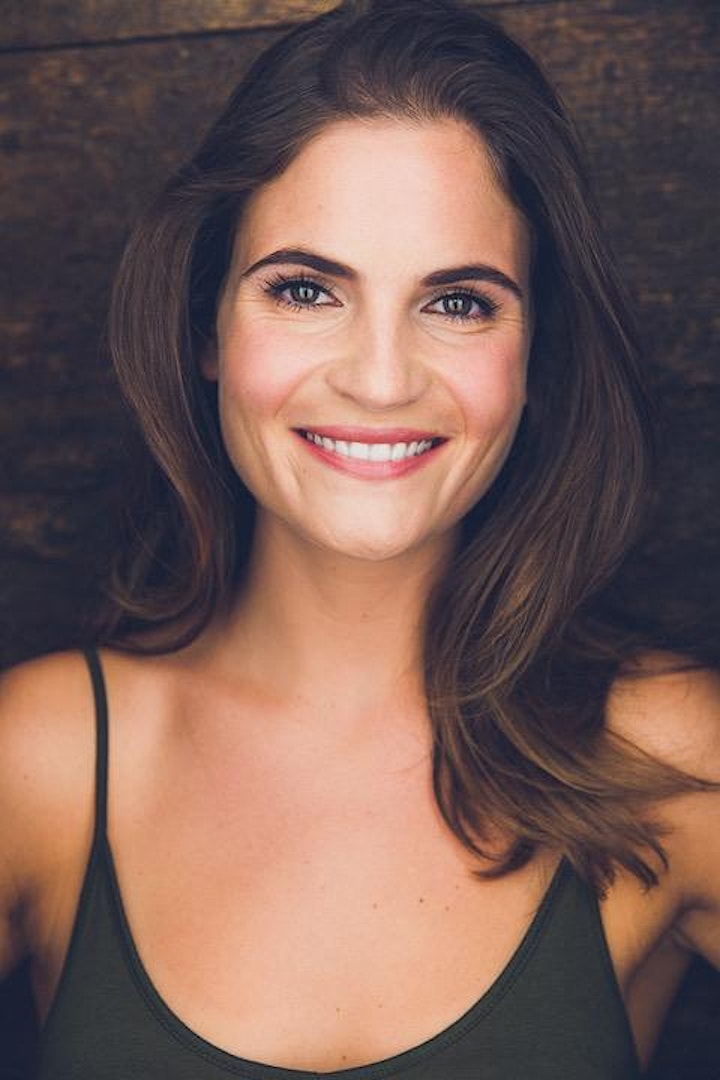 Stephanie Mareen is a classically trained German Actress, Director and Producer residing in New York City. She graduated from The Juilliard School with a Bachelor of Fine Arts in Drama in 2017. During her time at Juilliard she adapted, produced, designed and directed a production of 'Woyzeck' involving 9 Actors, 5 Dancers and 11 Musicians in an immersive theatrical experience for which she was awarded two stipends from the Alan D. Marks Center for Career Services and Entrepreneurship. Stephanie has since starred in numerous short films, one of which received the Best Experimental Film Award at the Montreal Film Festival as well as starring as Lydia in 'The Sunlit Night' which premiered at Sundance Film Festival. She has also used her fluency in German to coach numerous actors for Broadway and Netflix productions. Since graduating, she has worked as a Production Assistant and Artistic Administrator at Èlan Artists, planning, producing and executing a number of grand-scale Event Productions. During some time in Germany, she she was the assistant to the Unit Manager at Red Seven Entertainment producing 5 Live Audience Studio TV Productions and is currently the Special Projects Producer at The Peace Studio.