Description
The Payoneer Forum is coming to Novi Sad again!
This FREE event brings together local freelancers and professionals and guest speakers to discuss several topics related to Serbia and global business trends.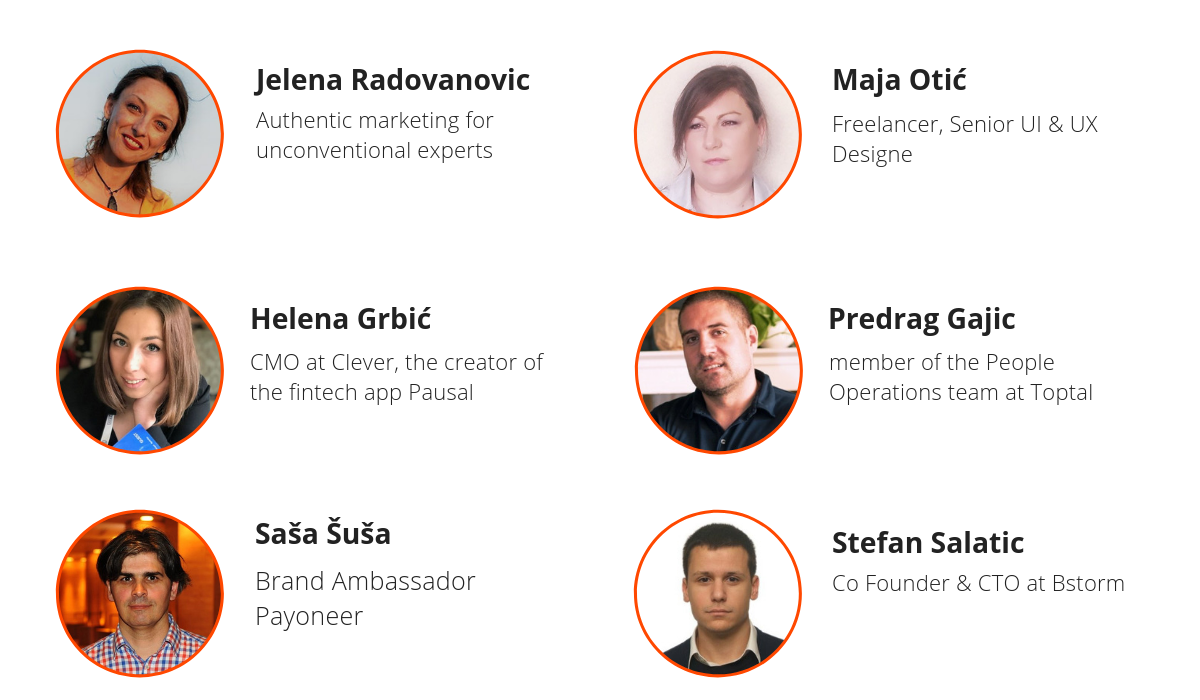 AGENDA:
17:00 Registration
---
18:00 Welcome to the Payoneer Forum
Saša Šuša, Brand Ambassador Payoneer
---
18:05 Lično brendiranje kao put do idealne karijere / Build a strong personal brand to build your ideal career
Jelena Radovanovic, Authentic marketing for unconventional experts
---
18:30 Sopstvena kompanija: od sna do uspešnog poslovanja / Own company: from dream to successful business
Stefan Salatic, Co-Founder & CTO at Bstorm
---
18:55 Jačanje globalnog biznisa putem efektnih rešenja za plaćanje / Empowering Global Business with Effective Payment Solutions
Saša Šuša, Brand Ambassador Payoneer

---
19:20 Coffee break
---
19:40 Kako se slažu Preduzetnik i Payoneer? / How does the Entrepreneur and Payoneer agree?
Helena Grbić, CMO at Clever, the creator of the fintech app Pausal
---
20:05 Kako mi je frilensing pomogao da nađem karijeru i strast / How I used freelancing to find my career and passion
Predrag Gajic, member of the People Operations team at Toptal
---
20:30 Frilenser kao stil života / Living the freelance lifestyle
Maja Otić, freelancer, Senior UI & UX Designer
---
20:55 Networking
---