Description
We are looking forward to hosting you at this exciting event.
We have a fantastic agenda set up for you; below is our speaker line-up.
The talks will be presented in the Russian or Ukrainian language.
Презентации будут представлены на рyсском или украинском языке.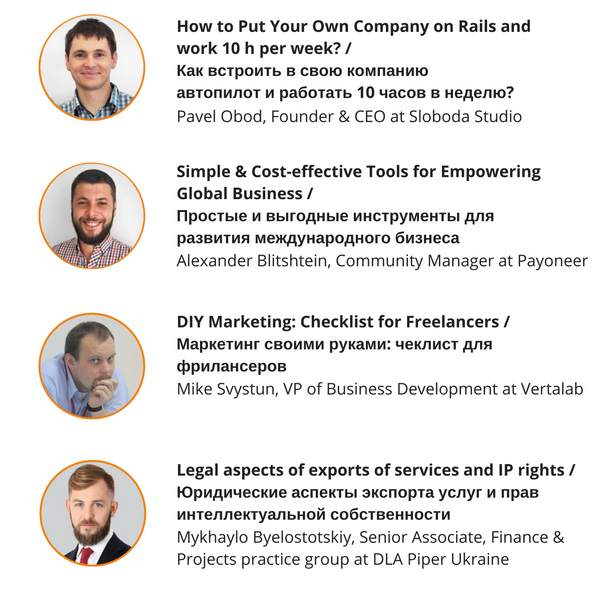 For registration, please use latin characters only.
Пожалуйста, используйте для регистрации только латинские буквы.