The Path Towards Cathartic Conversations

Friday, December 2, 2016 from 9:00 AM to 10:30 AM (CST)
Event Details
Presented by
Leda Turai-Petrauskiene, MA, MSc, MCC
Knight's Cross of the Order of Merit of the Republic of Hungary
Global Board Chair, International Coach Federation
Program will address:
the subtle elements of the ideal coaching partnership and the necessary dynamics for creating conditions for ongoing awareness and progress in learning and actions
the anatomy of insights: what is needed in a coaching relationship and what needs to happen inside the client's mind to experience states of awareness, "aha" moments and to generate game-changing insights?
how does the coach contribute to it and what does the coach need to be aware of to avoid useless dynamics (the power of contract, drama triangle, transference, and countertransference)
how can the coach use embodied information to facilitate a thought-provoking experience for the client.
What can be taken away:
a deeper understanding of the role of the coach and the use of the "whole self" in the partnership
a deep relief and an integrated approach regarding ''difficult" sessions, slow progress and an understanding of the anatomy of awareness and the emergence of critical moments
a framework for surfacing the unconscious psycho-dynamical patterns and using them consciously and constructively for getting unstuck and for moving forward
About Our Presenter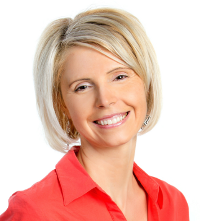 Leda has over 15 years of international work experience in profit and non-profit organizations and academic settings. As a leadership and executive coach, trainer, coach supervisor and also as director of boards she has supported many companies in implementing important changes and achieving sustainable business results. Leda has worked in the field of human development, organizational development and communication in several countries across different generations and cultures in 5 languages. Her clients are board members, top senior executives and leadership teams. She has years of experience working with the financial sector and supporting banks and other industries in robust change processes during and after the financial crises.
She has conducted research in the field of human resource development and corporate coaching and revealed those factors, which make various types of leadership approaches and coaching interactions effective and sustainable.  In 2006 she was awarded one of the highest presidential awards, the Knight's Cross of the Order of Merit of the Republic of Hungary for developing and facilitating cultural and economic relationships between Hungary and Lithuania.
When & Where

Virtual
webinar details sent later



Friday, December 2, 2016 from 9:00 AM to 10:30 AM (CST)
Add to my calendar
Organizer
ICF Chicago
Website: http://icf-chicago.org/organizer/icf-chicago/
The Path Towards Cathartic Conversations