Description
The Path of Mindful Relationships: Exploring Romantic Love as a Spiritual Practice
In this 28-day online event, we'll look at the art of connecting spiritually, intellectually, emotionally, and physically with our romantic partner — as part of our spiritual practice. For most of us who follow a path of personal growth and spiritual development, intimate relationships are an important area for practice. Intimate relationships can present us with opportunities for deep connection, joy, and self-transcendence, but they can also be challenging.
As Robert Holden said, "Love brings up everything unlike itself for the purpose of healing." The challenge of intimate relationships is that they are like an uncompromising teacher, unrelentingly directing our attention toward that within us which needs to be transformed.
Course Benefits
In this course:
We'll engage with issues of attachment versus genuine love, and unhealthy detachment versus healthy non-attachment.
We'll learn how the real issue is not attachment to our partner, but attachment to the habits, attitudes, and views that create distance and conflict.
We'll investigate how having shared values is necessary for a long-lasting and fulfilling relationship.
We'll explore the vital role that knowing and accepting ourselves plays in helping us come together in a healthy way with another human being.
We'll study the role of presence and courage (willingness) in creating compassionate and intimate connections.
We'll look at how sex can be used as an escape from genuine intimacy, and how to work with the problems that arise when one person is aroused and the other isn't. We'll explore conscious sex and the factors that support it as we physically and emotionally connect with our partner.
Course format
Clear, practical and down-to-earth, this course will help you to transform your life in radical ways. You'll receive:
Daily guidance in the form of an email containing reflections, meditation instructions, and exercises.
Eight guided meditation recordings.
An online community where you can share your experiences, ask questions, and receive support and encouragement.
You don't have to participate in this event as a couple! You'll find this course helpful even if your partner doesn't join in, and even if your partner has no interest in meditation or spirituality. You don't even have to be currently in a relationship; the course will benefit you in future partnerships.
About the instructor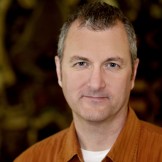 Bodhipaksa has been practicing Buddhist meditation for over 30 years, and teaching for around 25 years. He formerly taught meditation in the Department of Religious Studies at the University of Montana, and ran a thriving retreat center in the Scottish Highlands. He is the author of more than a dozen books and audiobooks, and has been published in six languages. In 2000 he founded Wildmind, an online meditation center. He has been a member of the Triratna Buddhist order since 1993. He is originally from Scotland, but now lives in New Hampshire. He has two children.
Scholarships are available
A limited number of scholarships are available for those who would like to participate but are unable to make a donation. If you would like to take advantage of one of these scholarships, please write to us: mark@wildmind.org.
Questions, comments, problems?
Email mark@wildmind.org