About this Event
DOORS: 7:00 PM, SHOW: 8:00 PM
AGE RESTRICTIONS: 21+
GENERAL ADMISSION, LIMITED SEATING
Important Notice: All tickets are nonrefundable and nontransferable with the exception of event cancellation. Support acts are subject to change
----------------------------
ABOUT THE PARLOR MOB
The Parlor Mob drive rock 'n' roll off the beaten path and into new territory altogether.
The New Jersey quartet—Mark Melicia [vocals], Paul Ritchie [guitar], Sam Bey [drums] and Gianni Scalise [bass], —synthesize raw and robust musicality with cinematic production on their forthcoming full-length debut for Britannia Row, including new track "Setting With The Sun", which will be released worldwide Friday, September 14th.
Produced by label founder and GRAMMY® Award-winning powerhouse Malay [FranK Ocean, ZAYN], the group capitalize on an adventurous spirit and willingness to sonically push boundaries, while crafting ambitious arena-size anthems.
The record represents the culmination of a decade-long journey for the musicians. On that road, they released two fan favorite albums, 2015's independent Cry Wolf EP, garnered praise from The New York Times, and landed syncs on television shows including Person of Interest and Entourage and video games such as Sleeping Dogs and the MLB: The Show franchise.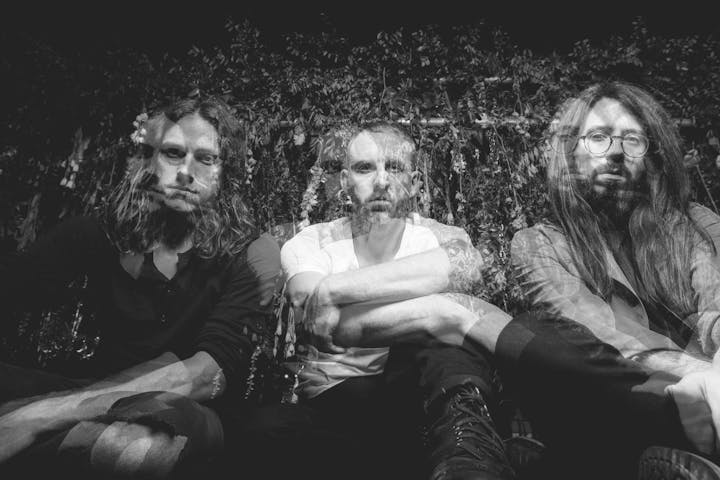 ABOUT THE COLD SEAS
The southern New Jersey shore town of Asbury Park continues to produce a steady stream of new artists in both music and visual digital media. The recent partnership between musicians The Cold Seas and video production company Carousel Media House on the bands latest release "Retrograde" is both a sonic and visually stunning achievement. With the imagery surfacing from a stark candlelit black and white, a rich modulating synth pulses behind somber vocals. A pretty face appears momentarily, accompanied by lyrics "I think of you at times, until it kills me on the inside." The full band emerges and the mood is further established with the simple hook line "I'm feeling something for you. Can I get something from your heart?"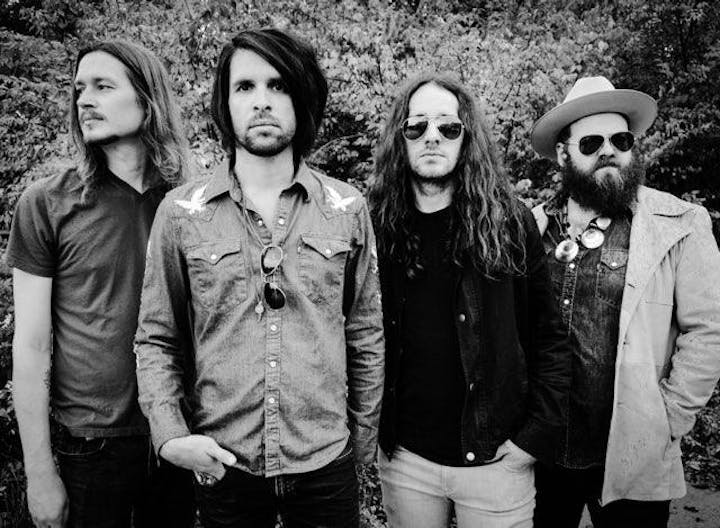 ABOUT BRENT JAMES AND THE VINTAGE YOUTH
Brent James has been through music business boot camp. Vans, trailers and shitty hotel rooms have molded a sound that is truly it's own. After a move to Cincinnati, Brent was introduced to his band fittinly named, The Vintage Youth. The bands first show was with longtime supporter Ted Nugent and they've been touring since. They've shared the stage and/or toured with the aformentioned as well as The Cadillac Three, Eric Church, Daughtry, Huey Lewis, Foreigner, Candlebox, American Aquarium, Buckcherry, Walk Off The Earth, Robin Trower and more.
With 2 Ep's released, the bands much anticipated debut full length will hit stores August 4, 2015 . Their songs are engulfed in truth, life, loss and finding your own space in a crowded world. This is true original songwriting. Look for them in a city near you and keep an ear on the railroad track for their single "Motorcycle Church". I hear a train a comin…