The PARENTING CONFERENCE of the YEAR! by The National House of Hope
About this Event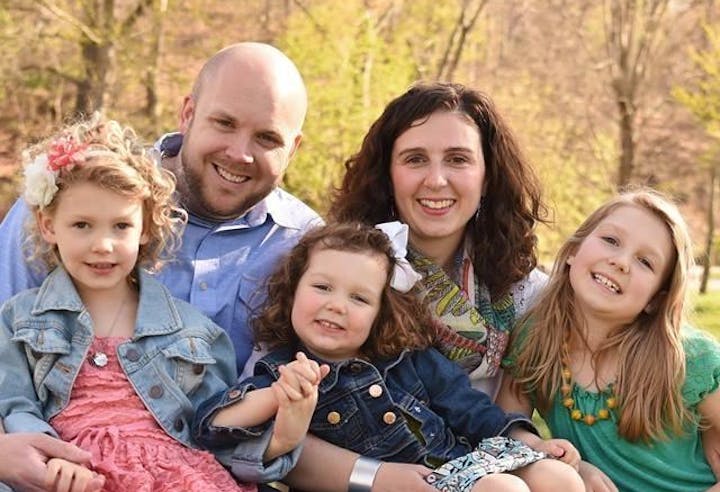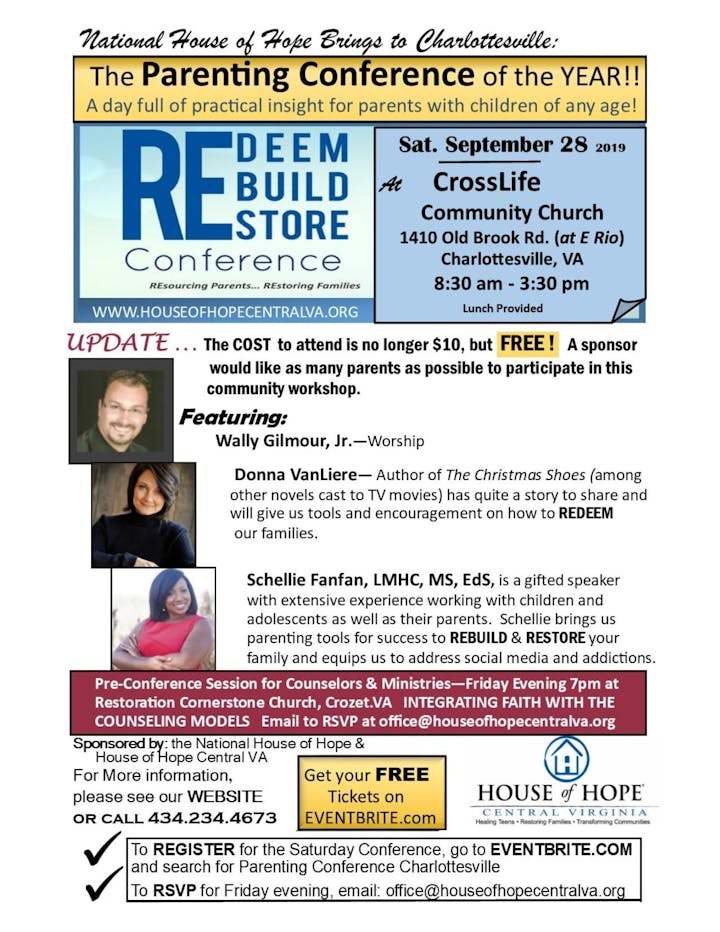 ALL PARENTS, CAREGIVERS, AND COUNSELORS ARE INVITED TO ATTEND!!
Join us Saturday September 28th for a FREE partial day conference just for YOU.
Parenting today has become more challenging and complex than ever before. Navigating the Pre-teen and Teenage years can be tricky at best. We all want our children to grow to be happy, healthy, self-sufficient, and resilient young adults, keenly aware of and pursuing God's purpose for their lives. But how can we ensure their success?
Whether your children are young or moving into the teen years, your relationship with your child matters most. We have assembled a powerful set of speakers to help us both prevent some common pitfalls and understand how to bring healing to traumas your child may have experienced. On Saturday September 28th we will learn to be intentional about meeting the needs of our children, crafting a plan for each individual child. We will be informed regarding the challenges your child faces in the area of technology, as well as stress & anxiety. We will learn that behaviors indicate underlying problems and what to do as a parent. We will also touch on addictions and so much more.
Gather as many parents as you can and come out to be encouraged and strengthened in your role as parent and lifelong mentor. REGISTER TODAY and tell a friend!
Flyers and church bulletin inserts are available upon request. Registration is FREE thanks to a sponsor that would like to bless you! But do register so we know how many to plan for.
We look forward to seeing you Saturday September 28th. Registration begins at 8am. Complementary lunch by Chick Fil A will be provided for attendees.
Note: Though we love children, Childcare will not be available at this event. This is a time of encouragement for you and it is recommended that children not attend.
We thank CrossLife Community Church for allowing us to use their beautiful facility!
House of Hope Central Virginia is a local ministry to teens and parents. We provide low cost Christian Counseling and Family Coaching. A Christian Therapeutic Residential Home for Girls will be opening soon.
The National House of Hope provides training and support to the national network of Houses of Hope across America including House of Hope Orlando, the national model in operation for 34 years.
House of Hope Central Virginia offers services in Charlottesville, Crozet, & Fishersville
Email: office@houseofhopecentralva.org 434.234.4673
P.O. Box 885 Waynesboro, VA 22980 www.houseofhopecentralva.org
REGISTER TODAY - Your family is worth your investment in their success!