About this Event
Speaker: J. Joseph Harland, Ph.D., CG® is a certified genealogist.
The Parentage of Alexina Carver: A case study utilizing the Genealogical Proof Standard to confirm a relationship.
The Genealogical Proof Standard (GPS) should be considered a best practice for all genealogists, not just those holding credentials. In this talk, we will review the GPS, and highlight a number of situations where its principles prevent us from making incorrect assumptions. We will then turn our attention to Alexina Carver (1841-1889), and who were her parents. We will attempt to reconstruct her family using documentary evidence and DNA test results.
Please note that this virtual event is in a webinar format.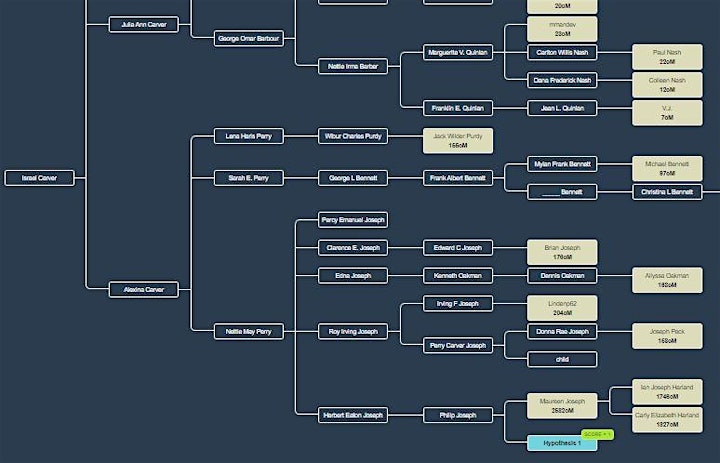 Please note that all of our programs this year will be virtual, held via Zoom Webinar. You will need to register for each meeting to participate. Links will be available on our website, in advertising, and in these emails to register for events. The link will be through Eventrbrite. You will get a confirmation email from Eventbrite with a link to the program.