The Parent Trap: Developing Dynamic Parent Partnerships for Student Success

Wednesday, June 24, 2015 from 4:30 PM to 5:45 PM (EDT)
Event Details
Workshop Audience:  School Administrators, Teachers
Either they are there telling you how to do your job or you never see them. Since a majority of a student's waking hours are spent at school, when what is said at school is repeated at home, dynamic results occur. Learn the secrets of changing absent parents to involved parents to engaged parents. 
Join Renee Gordon as she leads this eye-opening LIVE! Online workshop to help uncover what schools need to do to foster positive parent-school relationships.  It is not a surprise that most higher academic achieving schools also have high parent involvement.  Renee will share ideas that can work in any type of school environment.
You don't want to miss this one!  
Virtual seats are limited.  
Workshop Presenter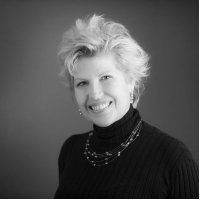 J. Renee (Brase) Gordon
Talent Scout and K-12 Human Capital Expert
E Squared
LinkedIn:  www.linkedin.com/in/equared
Organizer
Providing online workshops, trainings and courses, our Spotlight Presenters are experts within the profession of education and offer years of experience, relevance and success in the field.