About this Event
On Thursday, August 22, 2019, just prior to the grand re-opening of Boyle Height's iconic live performance venue The Paramount, a group of music historians and artists will assemble on stage to dissect, discuss, and re-live the moments and the magic that led to the decades-long history of this beloved cultural landmark. Previously known throughout the world as The Paramount Ballroom, this legendary house has staged every conceivable genre of musical talent and has served as a community gathering place for countless generations of Angelenos.
Moderated by Rubén Funkahuatl Guevara, The Paramount has assembled a panel of artists, experts and historians, including Little Willie G., Tony Valdez, Ofelia Esparza, and The Sisters - Ersi Arvizu and Rosella Arvizu. Many expected in attendance have performed on this stage throughout their careers, while others will share insights into attending legendary performances. The panel is expected to not only bring music history to life, but to resurrect the memories of many of the greatest moments of musical history in Southern California.
Among the first to perform on The Paramount's new state-of-the-art stage, this special evening will feature local performers Robert Abalos, Thee Sinseers, and Tropa Magica in live performance. As well, a sneak preview will be offered of the updated food and drinks menus of The Paramount Chef/ Partner Mario Christerna.
THE PARAMOUNT: REVEALING THE HISTORY AND CULTURAL LEGACY OF BOYLE HEIGHT'S HISTORIC PERFORMANCE VENUE
THURSDAY, AUGUST 22, 2019
Doors at 6pm
Panel at 7pm
Performances at 8pm
THE PARAMOUNT
2708 EAST CESAR CHAVEZ AVE
LOS ANGELES, CA 90033
Free Parking two blocks down from the venue at 2514 E. Cesar E. Chavez.
Please be advised this event is first come first serve. If you do not claim your ticket by 8pm on the night of the event, we reserve the right to release your ticket to people on the waiting list.
MEDIA INQUIRIES: DAN COX | dan@dancoxpr.com | 323.481.0983
The Paramount will celebrate the public grand re-opening in the coming weeks of fall 2019.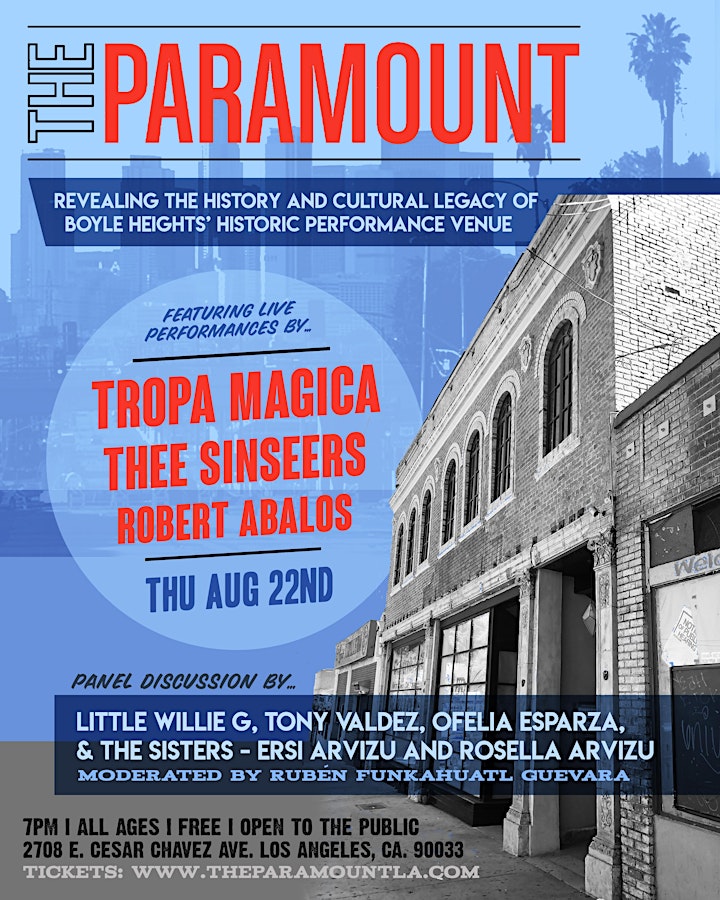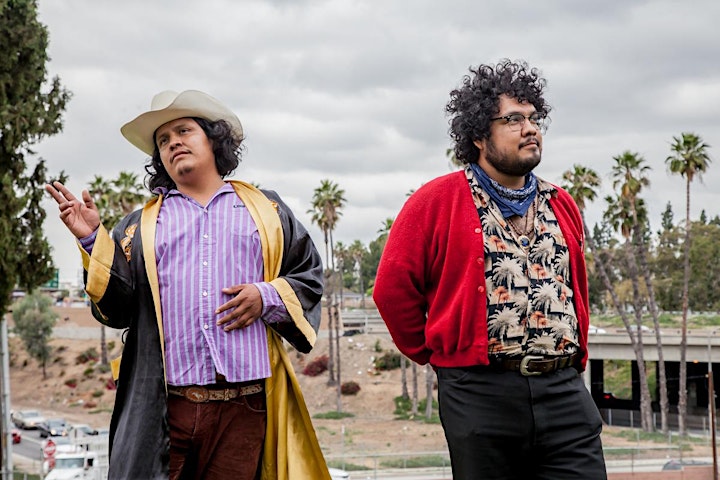 Tropa Magica
Pacheco Brothers, David and Rene, began their prolific music careers as Thee Commons; underdogs in the East L.A. music scene. Inspired by the Roots of Chicha compilations and the psych rock sounds coming out of Southern California they embraced both worlds with open arms. Unable to properly play "cumbia" rhythms they quickly learned from their peers in Boyle Heights and gave their best interpretation of the genre. High-spirited and determined they worked on a formula that would become their signature "Psychedelic Cumbia Punk" sound. A sound, not latino enough for the Mexicans nor surf enough for the psych-punks. This paradoxical approach, gregarious attitude, and live wire shows landed them slots on West Coast festival favorites, namely Coachella, Desert Daze, and Tropicalia. ​LA Weekly​ made it clear: "If Thee Commons aren't the best live band in Los Angeles, they're damn near the top."
However, after 3 LP's and a collection of EP's and singles, the brothers Pacheco decided to work on a different live and studio sound. Seeking a new sound they were inspired by the likes of Django Reinhardt, Joan Sebastian, Edith Piaf, Meridian Brothers and obscure soundtracks by Nino Rota. Yet, rather than start from scratch the brothers expanded on their "psychedelic cumbia punk" sound and reshaped it with a cinematic, orchestrated and carnivalesque twist. With the support of their friends and family they moved forward with the idea to rebrand and start anew. Focusing on their song craft, they began to experiment with different instrumentations and working with a myriad of studio musicians. Maturing as songwriters the brothers are now faced with the challenge of presenting their studio recordings onto a live stage. All the meanwhile, they are also endlessly working on converting new and previous Thee Commons fan to join the Tropa Magica caravan.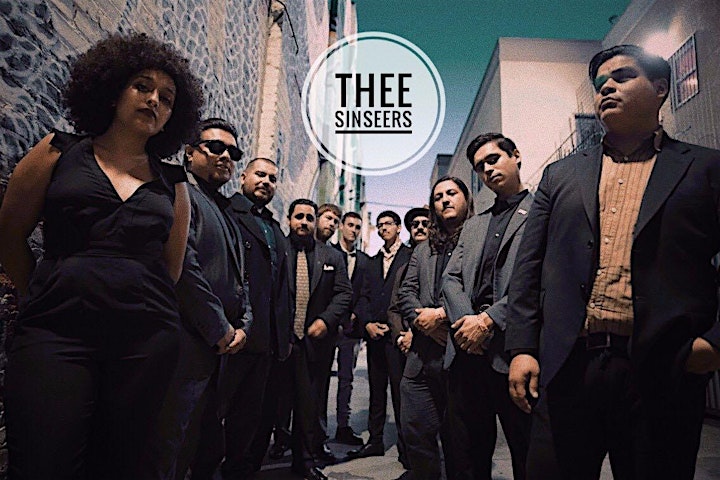 Thee Sinseers
Neighborhood friends born and raised in East Los Angeles entertain music lovers who gather to reminisce of the sixties. Thee Sinseers feature: Luis Carpio on the drums, Francisco Flores on rhythm guitar, Aaron Perez on bass, and lead vocalist Joseph Quinones. Established in 2018 this four piece band charms people of all ages with doo-wop, R&B and soul. Producer songwriter, Joseph, formed the band after years of fine tuning his musical skills. Living their dreams, this group of friends are playing at sold out venues bringing with them their background in ska, rocksteady and reggae. Don't miss out on your next opportunity to groove with Thee Sinseers.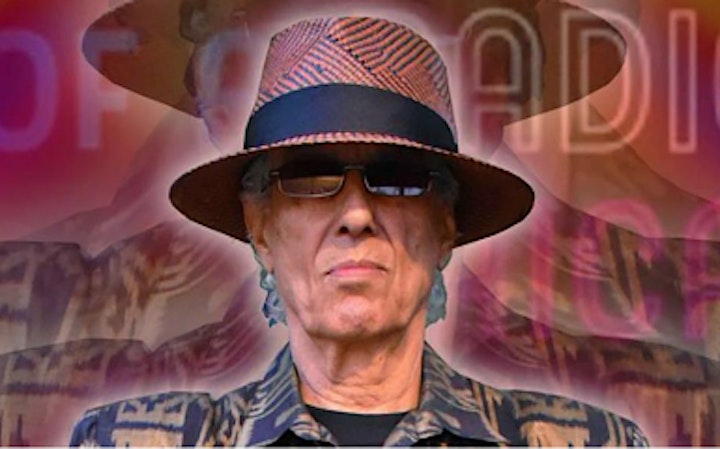 Rubén Funkahuatl Guevara, a pioneer of Chicano rock, is a native Angelino musician, singer, and songwriter with Ruben And The Jets (cofounded with Frank Zappa), The Apollo Brothers, Con Safos, and Thee Eastside Luvers; performed with Richard Berry,
Bo Diddley, Tina Turner, Johnny Otis, Celia Cruz, Cheech & Chong; a record producer of Chicano rock and rock en español compilations; poet, playwright, historian, journalist, and activist. His autobiography, CONFESSIONS OF A RADICAL CHICANO DOO-WOP SINGER, was released by the University of California Press in 2018.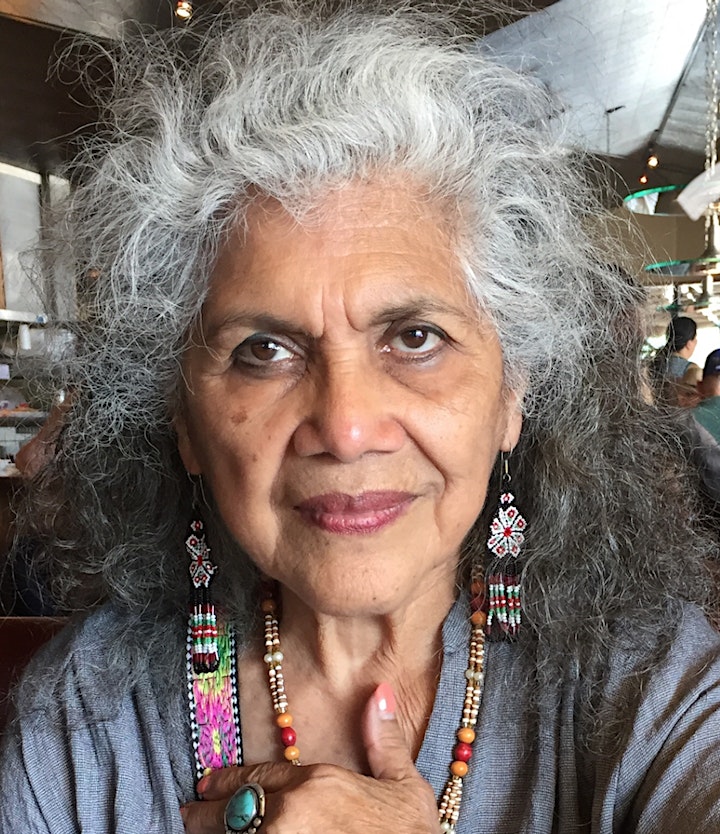 Ofelia Esparza was born in 1932 in East Los Angeles, where she has lived her entire life. She attended many dances and concerts at the Paramount Ballroom from the late 40s - when she was allowed to by her parents - to the early 50s when she got married and started a family. Among the many bands she danced to were Manny Lopez, The Armenta Brothers, Don Tosti, and Johnny Chacon, who was from her neighborhood. She has received many recognitions as an iconic, Chicana altarista, or altar maker, for her monumental Día de los Muertos altars including the prestigious 2018 NEA National Heritage Fellow award.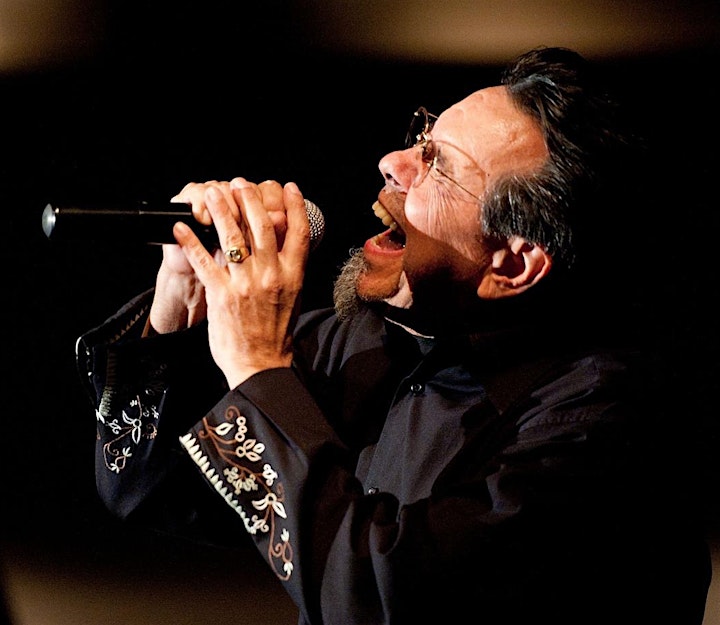 Little Willie G. is an iconic figure and legendary singer / composer best known for his work fronting Thee Midniters Band, God's Children and Malo . A native Angeleno and product of the South Central and East Los Angeles music scene he has worked with GRAMMY Award winning notables Los Lobos, Ry Cooder and Andrae' Crouch, to name a few and continues to perform for audiences around the world.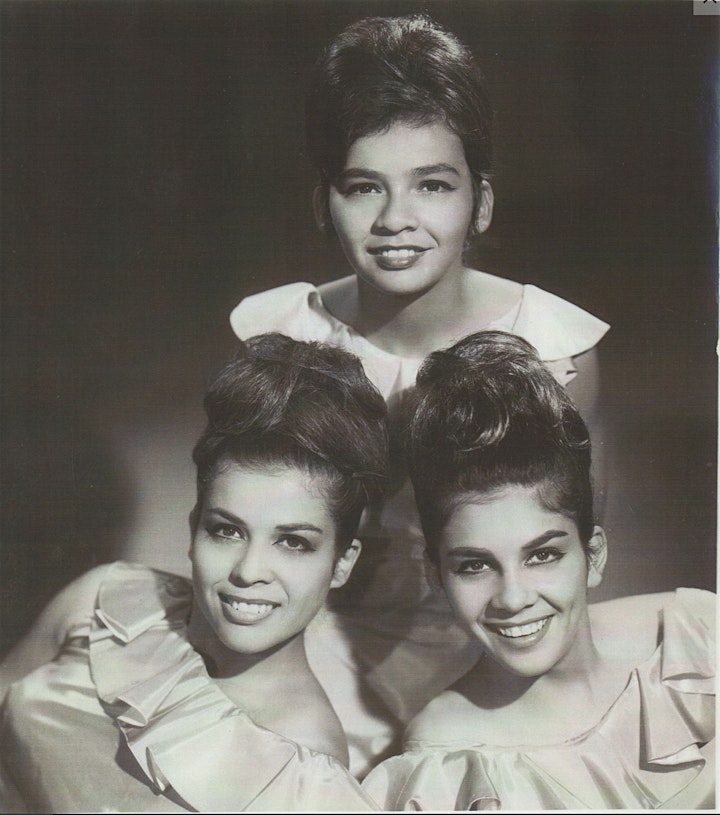 Ersi Arvizu and Rosella Arvizu, The Sisters
Ersi Arvizu grew up in East L.A. in the 60s and while in high school, she and her siblings, Rosella and Mary, formed the singing trio The Sisters, singing at dances at the El Monte Legion Stadium and the Paramount Ballroom. They eventually signed with Bob Keane's Del-Fi Records, (Ritchie Valens' label) and performed on bills with Tina Turner, the Righteous Brothers, Caesar and Cleo (later known as Sonny and Cher), and quickly charted with their single, "Gee Baby Gee", hitting No. 3 on the Top Ten. In the mid-70s, as the lead singer of El Chicano, Arvizu and the band came to be known as one of the premier ambassadors of the East Los Angeles sound - an amalgam of rock, jazz, and R&B. Her signature recording of the bolero, "Sabor A Mi" with El Chicano, became an instant classic. Her recent album, "Friend For Life" was produced by the legendary Ry Cooder. She also collaborated with him on his epic CD, "Chavez Ravine".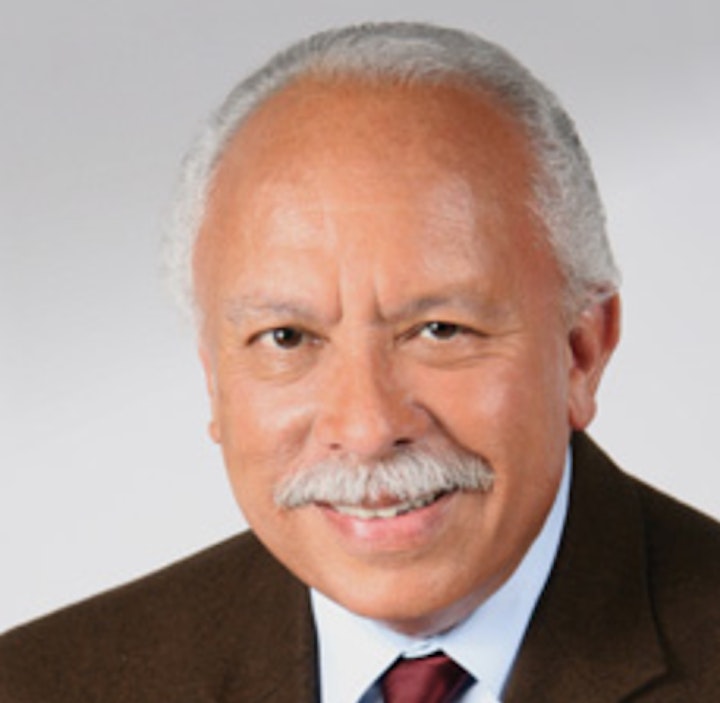 Tony Valdez worked at Los Angeles Fox-owned station KTTV for 35 years until his retirement in 2016. Before joining KTTV in 1981, he worked as a writer, producer and reporter for KTLA and KCET in Los Angeles. He also worked for La Opinion and the Los Angeles Herald-Express. In 2012, the LA City Council honored Valdez for 30 years at KTTV. He has been awarded many Emmys as well as Golden Mike and Associated Press awards during his illustrious career.
Performers
Date and Time
Location