The Pan Am Experience

Saturday, February 4, 2017 from 6:30 PM to 10:30 PM (PST)
Event Details
Pan Am Flies Again…
Relive the magic of flying onboard a luxurious Pan Am 747.  An experience available only at Air Hollywood, Los Angeles, California.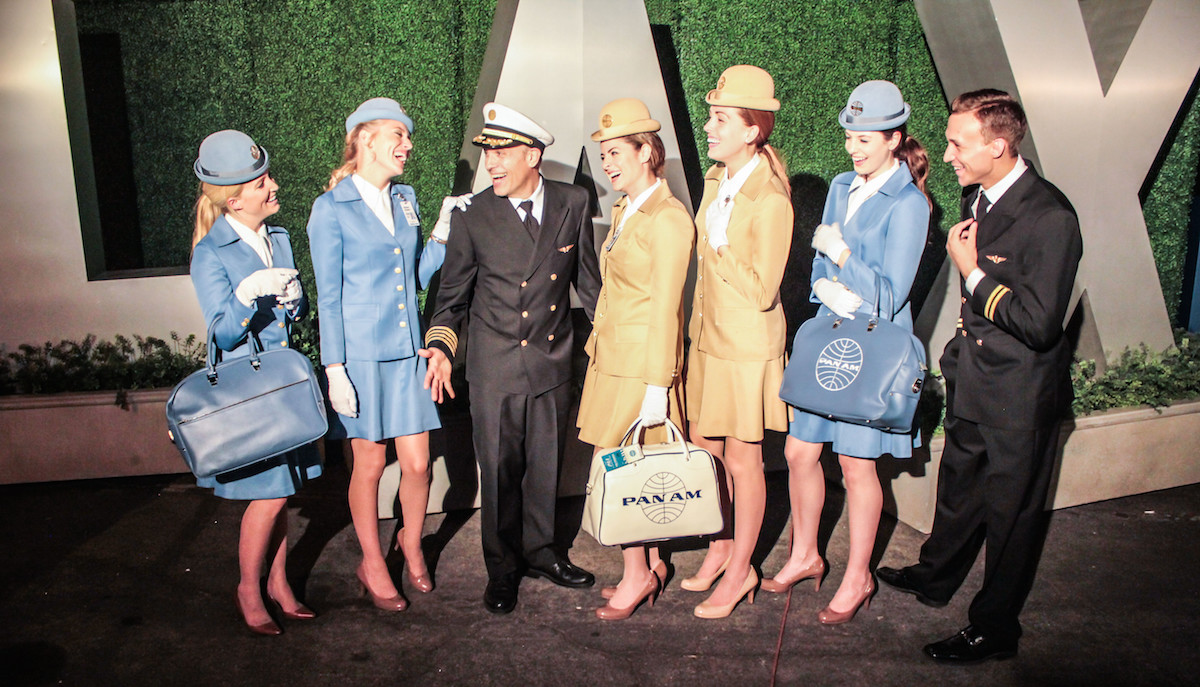 From its birth in 1927, Pan American World Airways was the pioneer airline whose routes spanned 6 continents and more than 80 countries.  Almost a century later, the name PanAm is still a very powerful brand, and inside this Southern California motion picture studio sits an exact replica of the airline's Boeing 747 and everything that made it so special.
Click here to watch us on the "Today Show"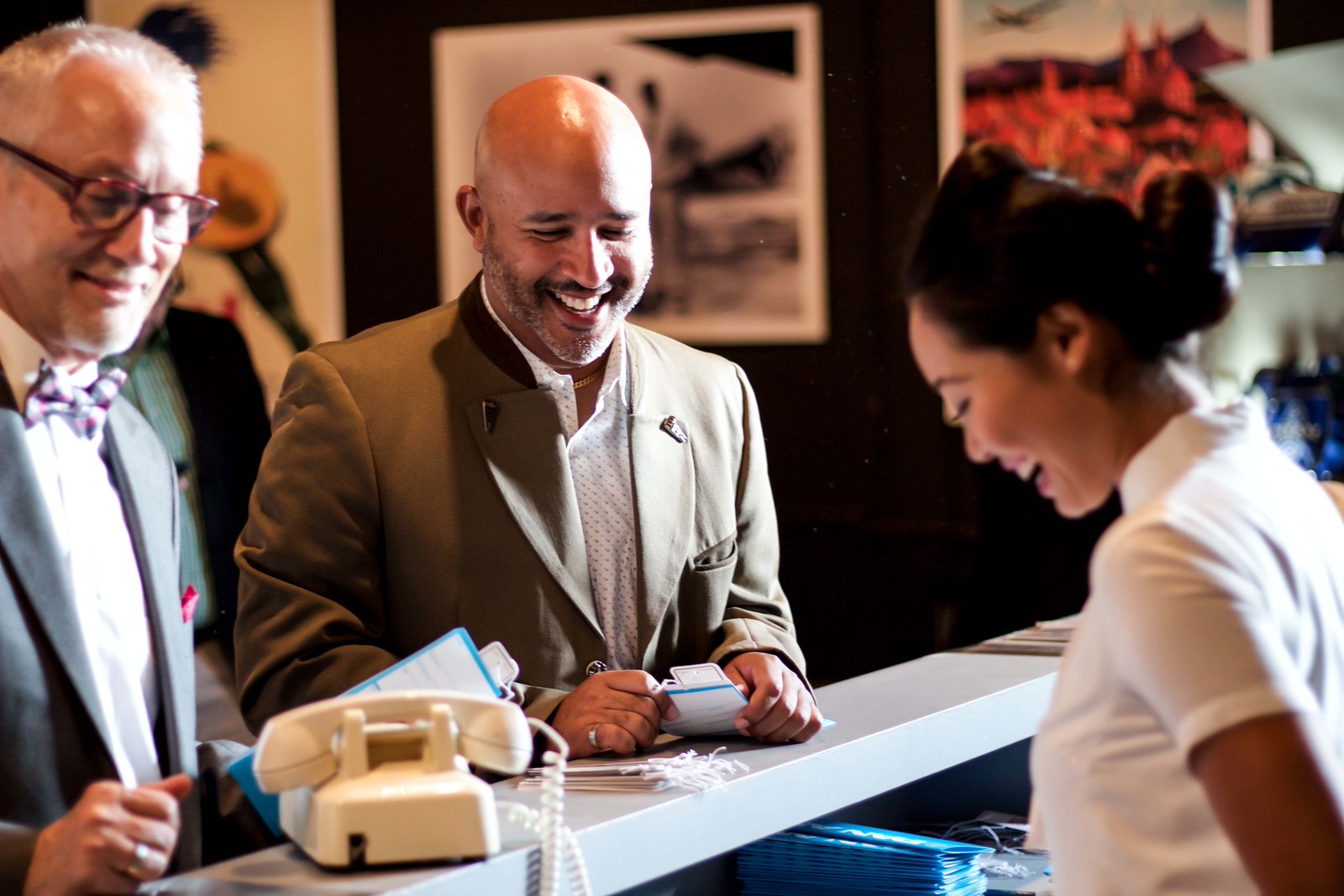 Your Pan Am Experience begins at our exclusive First & Clipper class check-in desk, where our Pan Am customer service agent provides each passenger with a 70's style boarding pass, ticket jacket and first class carry-on tags.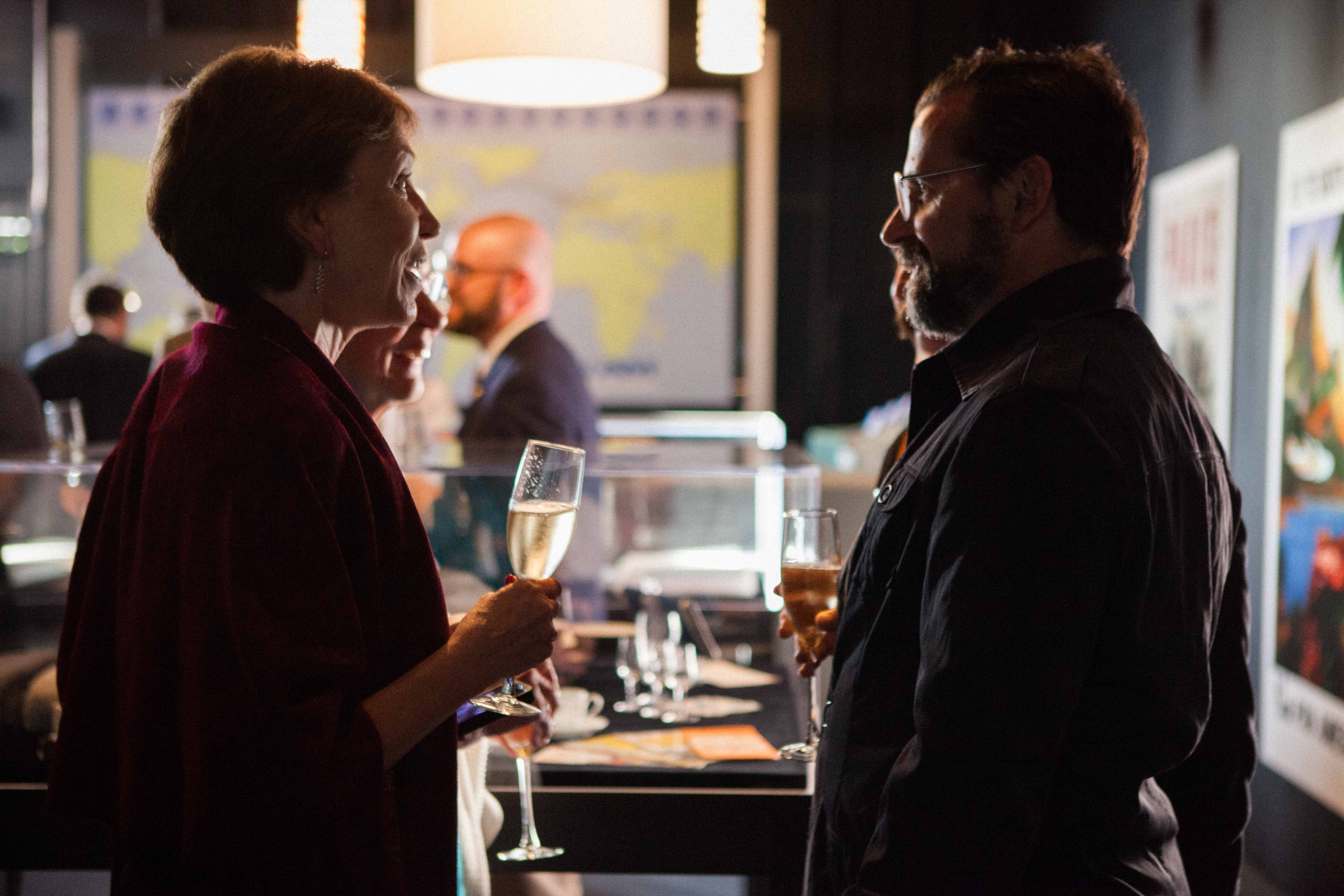 You'll be invited into the Clipper Club where you'll have an opportunity to peruse the vintage Pan Am memorabilia including authentic uniforms, airline seats, handbags, artwork, and more.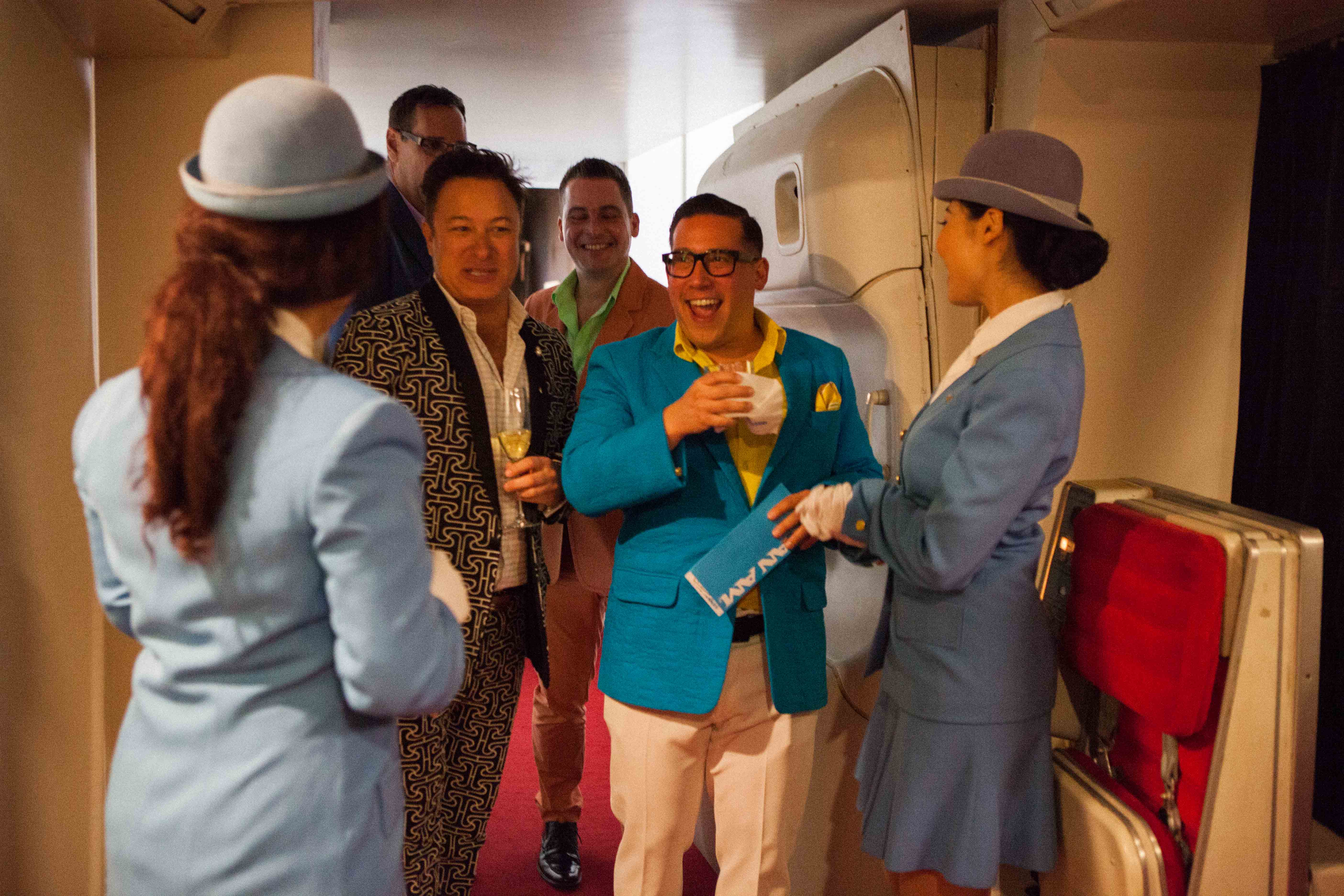 Soon thereafter, you'll board "Clipper Juan T. Trippe", our dedication to Pan Am's first Boeing 747, where you'll travel back in time to the 1970s.  As soon as you set foot inside the aircraft, your Stewardesses adorned in original Pan Am uniforms will welcome you onboard with a fine cocktail of your choice, while Frank Sinatra's soothing voice transports you back in time.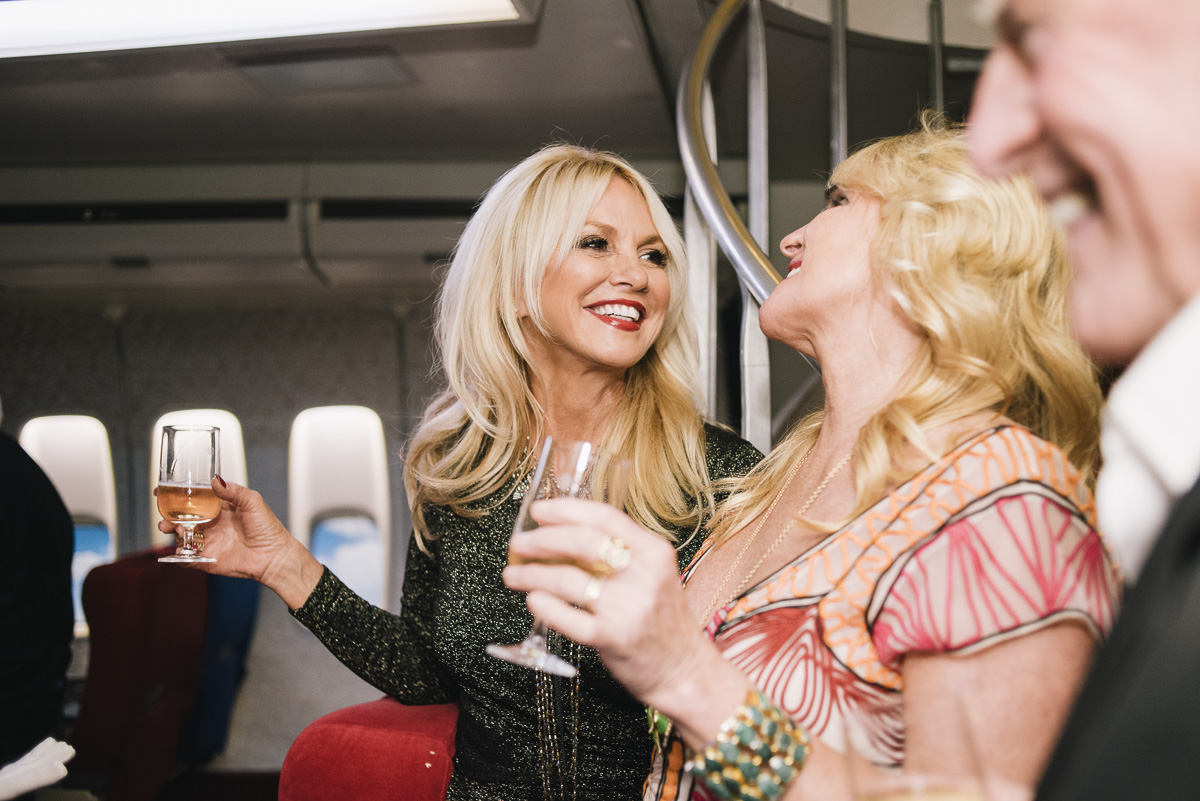 With libation in hand, we encourage you to explore the aircraft – from First Class on the main deck, to Clipper Class aft of the galley, and the Upper Deck dining room. The interiors of each cabin have all been uniquely restored to Pan Am's original cabin décor and branding elements.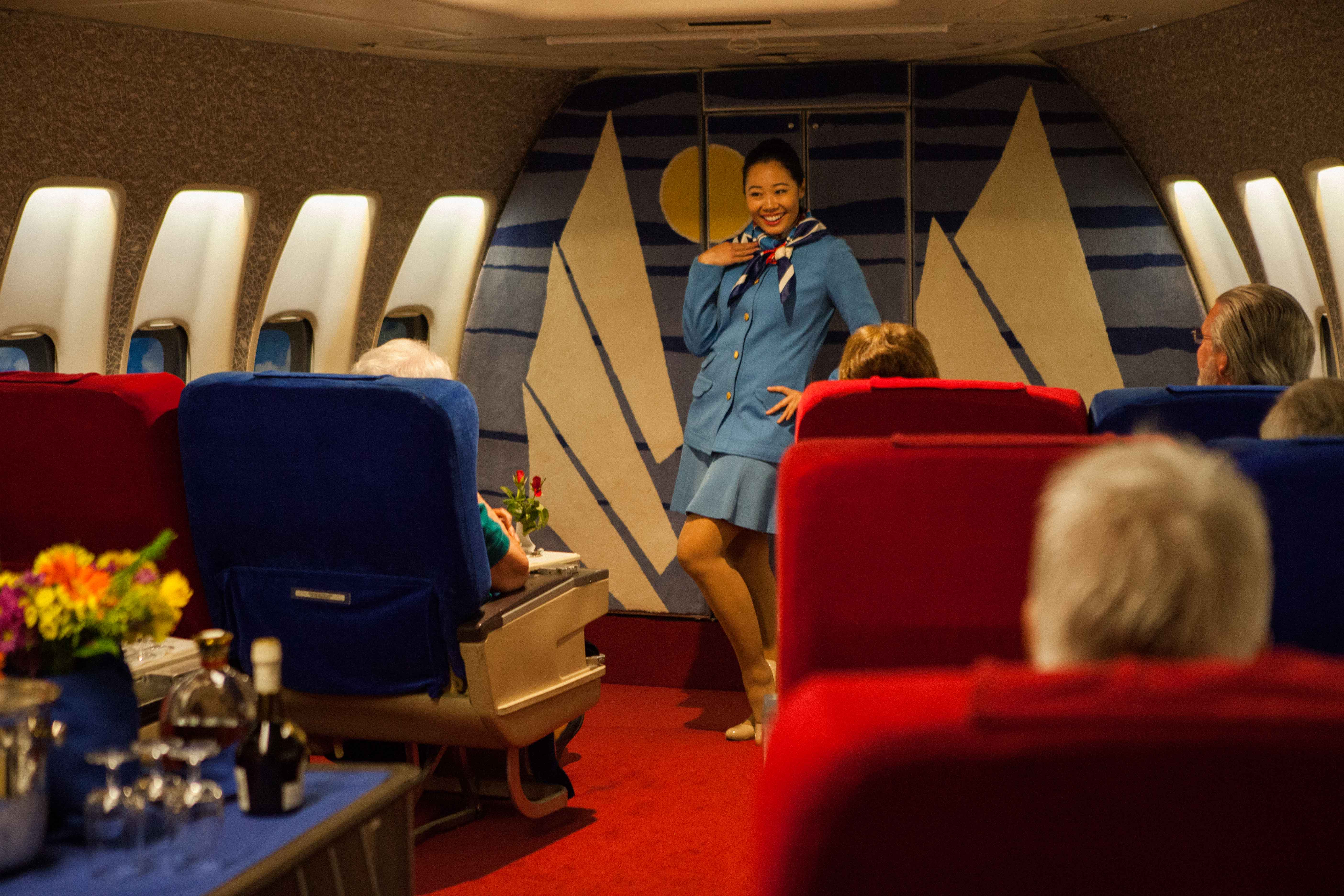 Before we "take off", the crew will perform an in-flight safety demonstration followed by a brief welcoming message from the flight deck. Soon you will be asked to take your seat as a stewardess sets your table for a truly memorable dining event.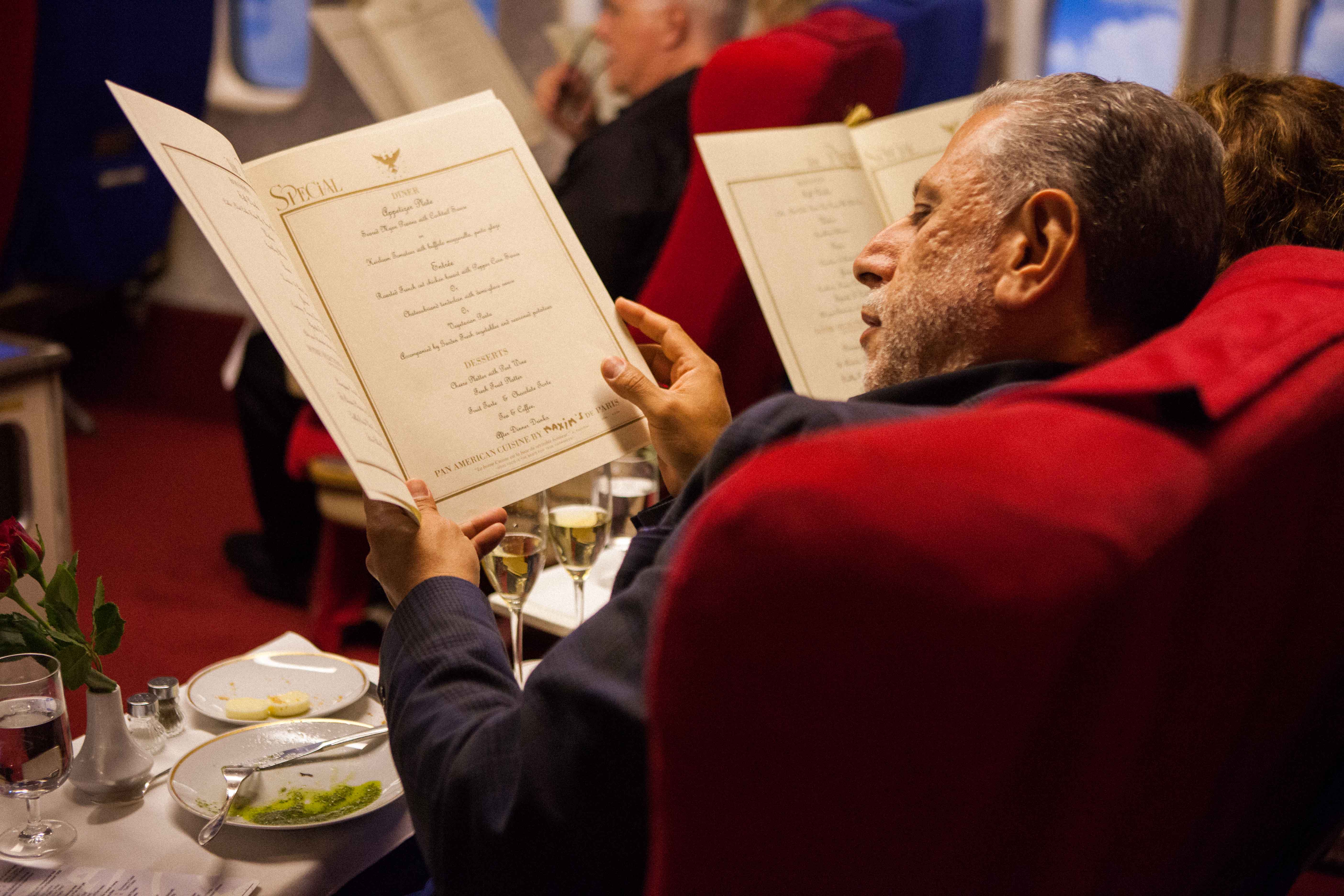 Main Deck passengers will sit back in plush Sleeperette seats and relax in a quiet, intimate dining setting.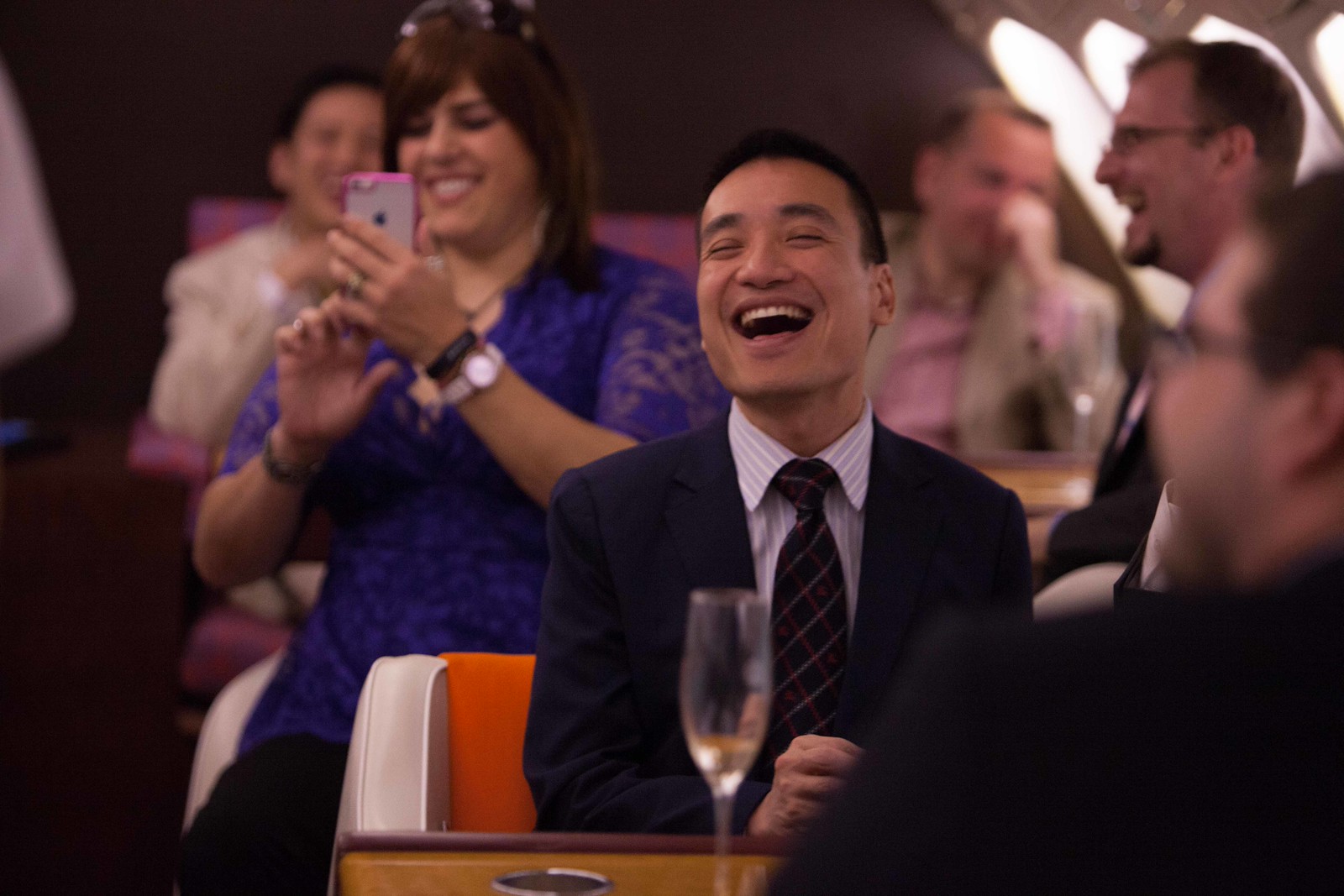 Upper Deck passengers will climb the winding staircase and enjoy a dynamic social atmosphere.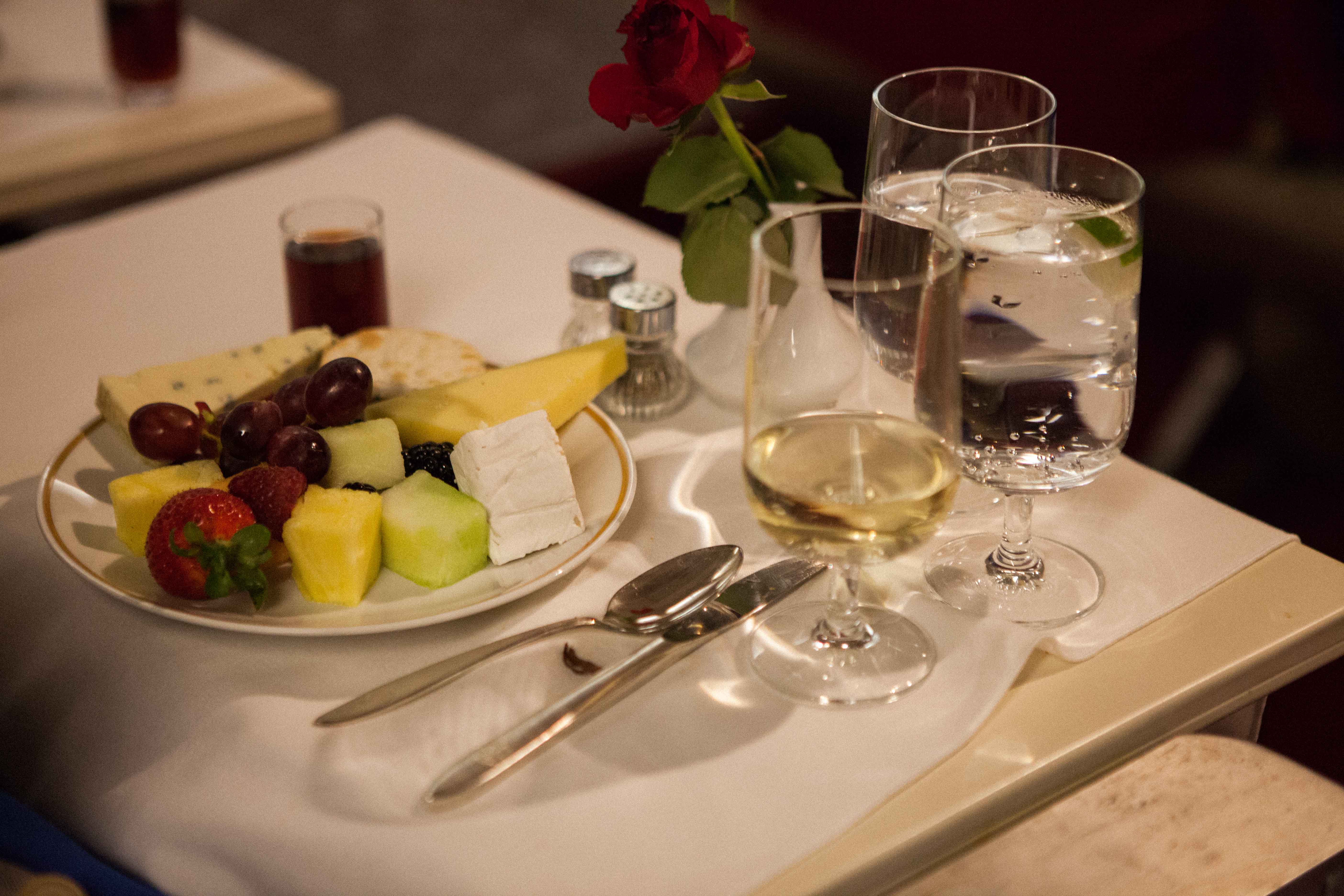 Everything from the china to the glassware is authentic with careful attention to the exquisite service delivery of the era and menu offerings of Pan Am.
In classic Pan Am style, you will be served a delightful, gourmet five-course meal, starting with warm nuts and fresh bread selections, followed by an appetizer choice of shrimp cocktail or tomato and mozzarella salad drizzled with a pesto glaze.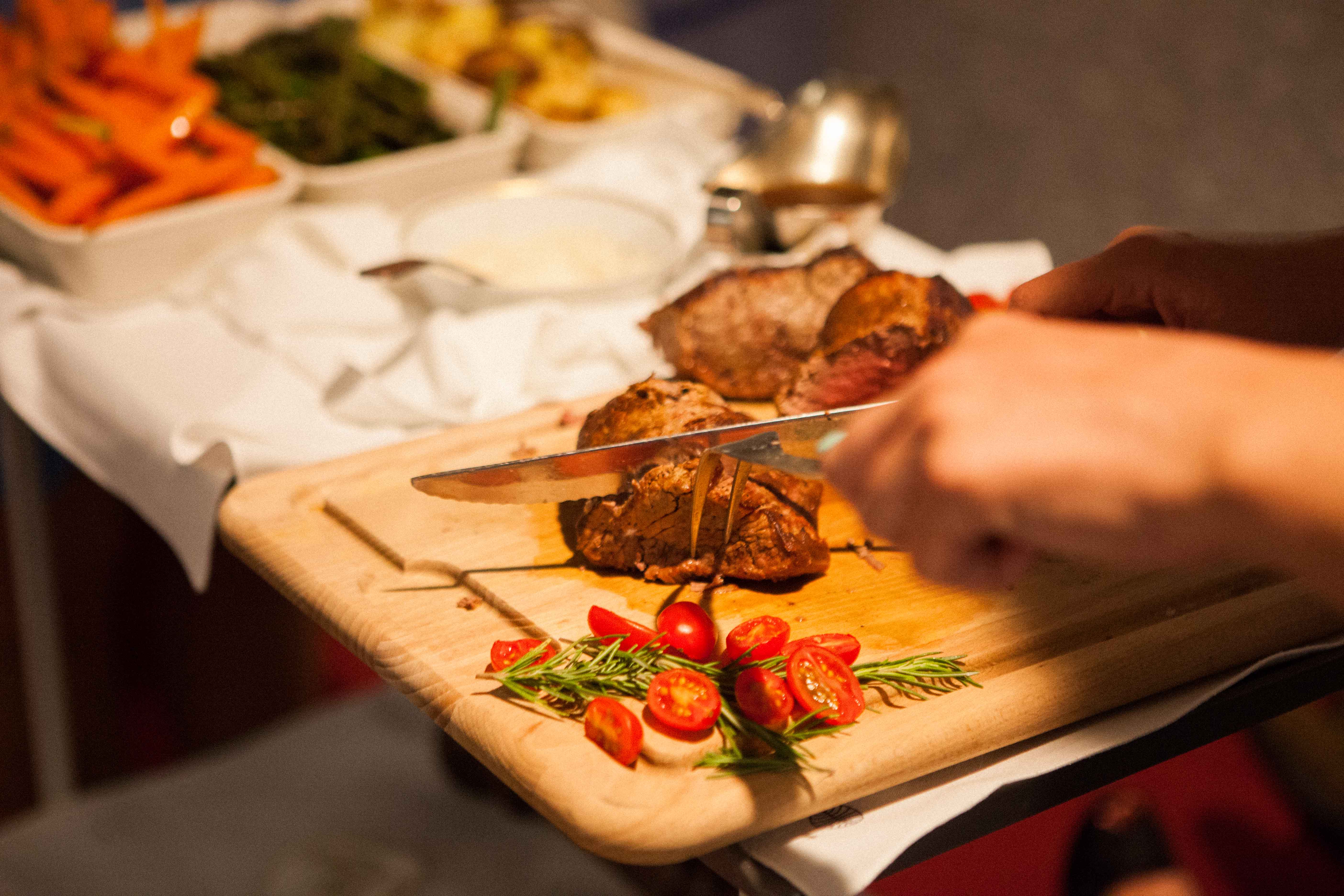 For the main course, we serve a delicious Chateaubriand tenderloin carved from the trolley and served with a demi-glace sauce and garden fresh vegetables and roasted potatoes on the side.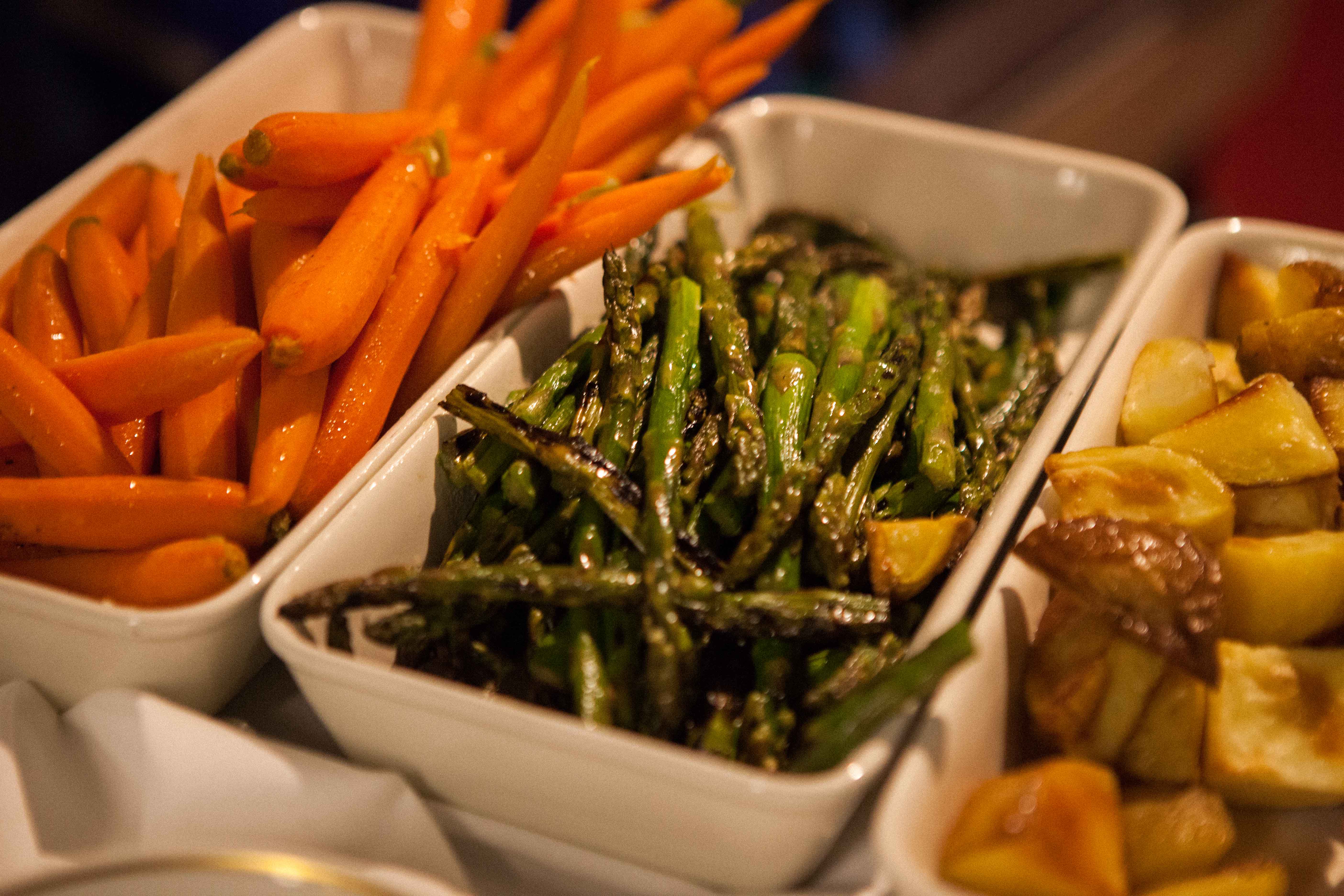 For our guests with dietary restrictions, we offer an alternate entree choice of roasted chicken with vegetable and potatoes on the side or a vegetarian pasta that are sure to please.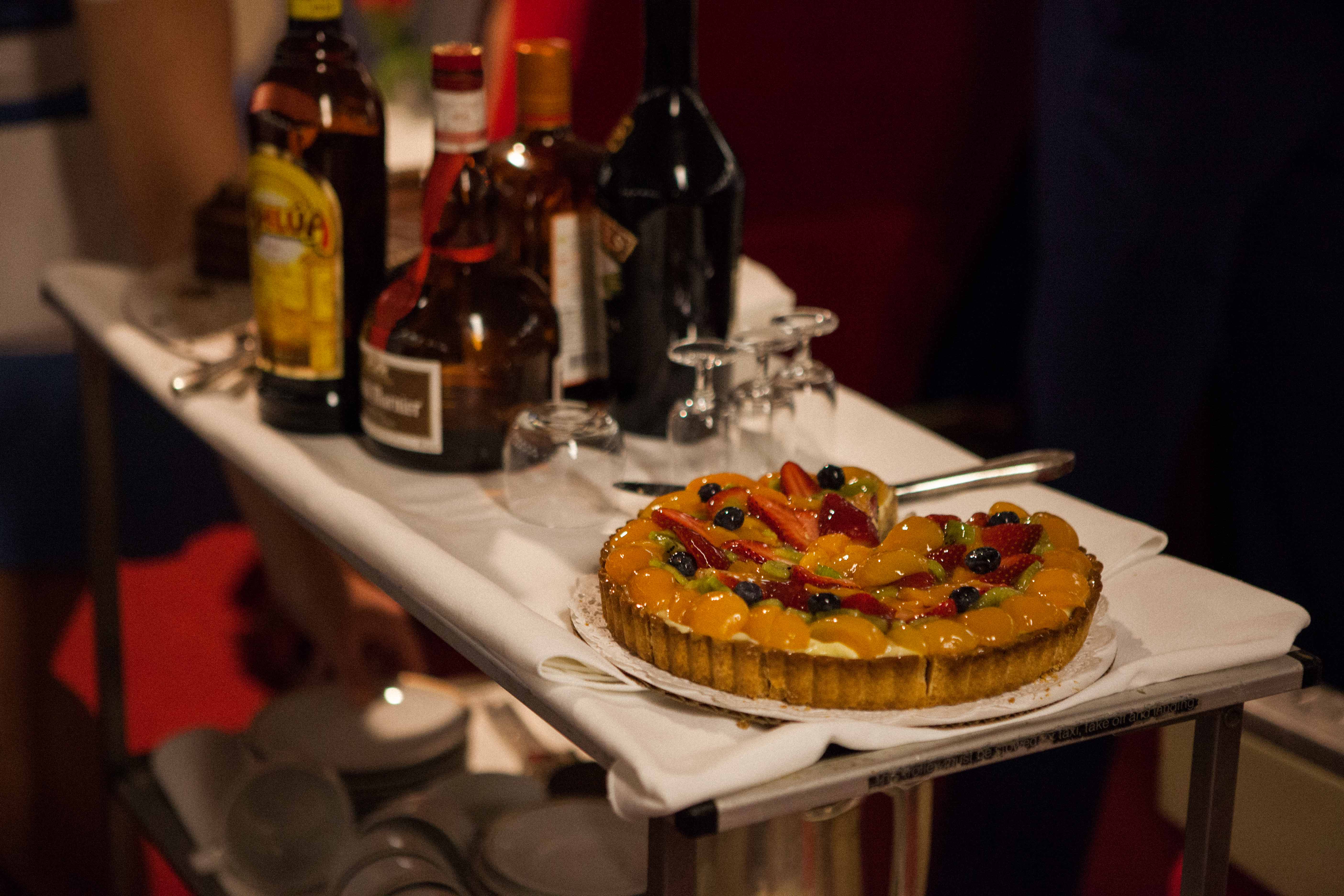 Our fourth course is a fine selection of fruit, cheese & biscuits accompanied by port wine. And finally the fifth course is a dessert cart with a large selection of digestifs. Tea &  coffee completes the meal.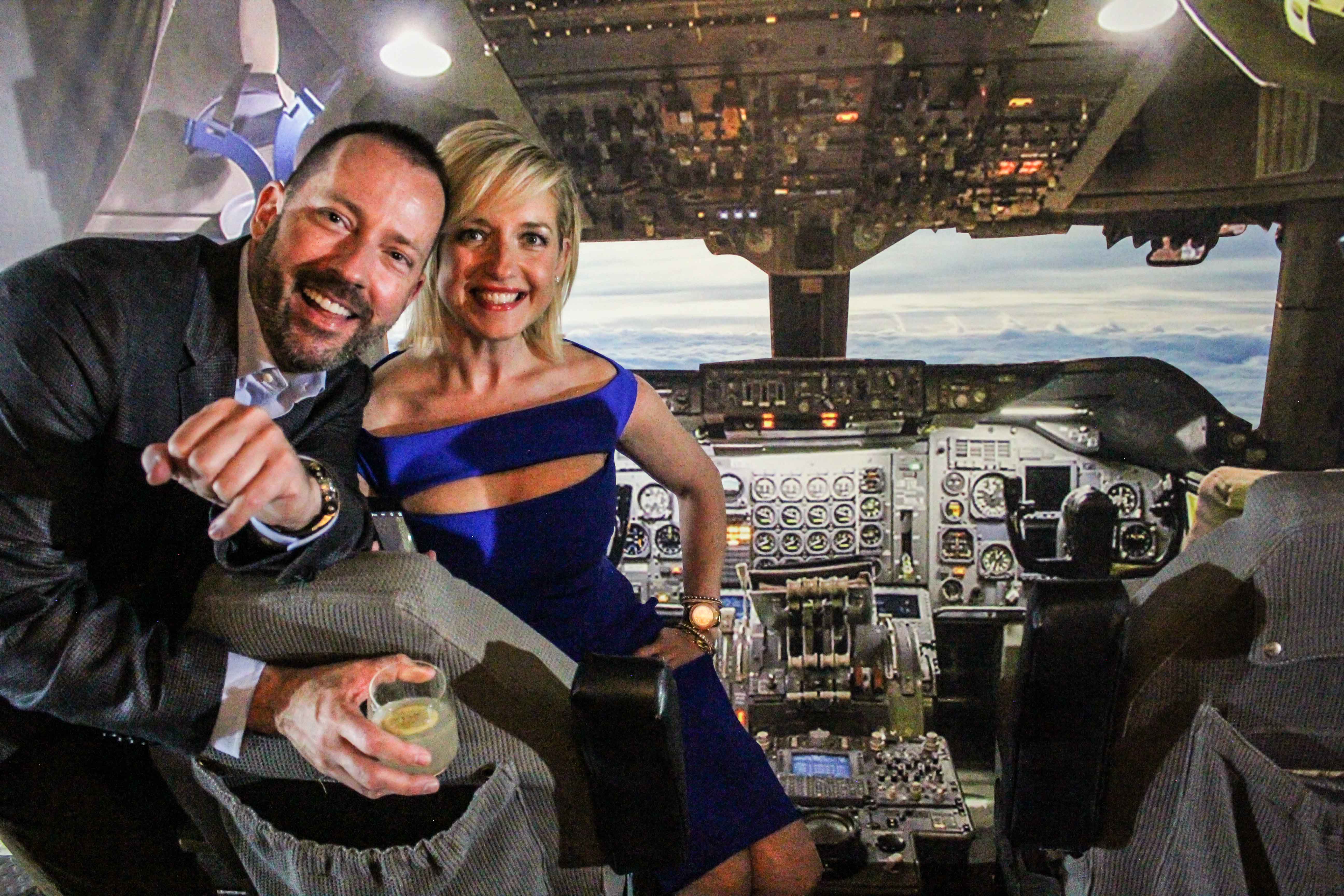 At the end of your flight, we offer all passengers an optional tour of the various production sets at Air Hollywood, including the original cockpit from cult classic "Airplane!" as well as sets and props used in major motion pictures such as "Bridesmaids", "The Wolf of Wall Street", and the hit television show "Lost".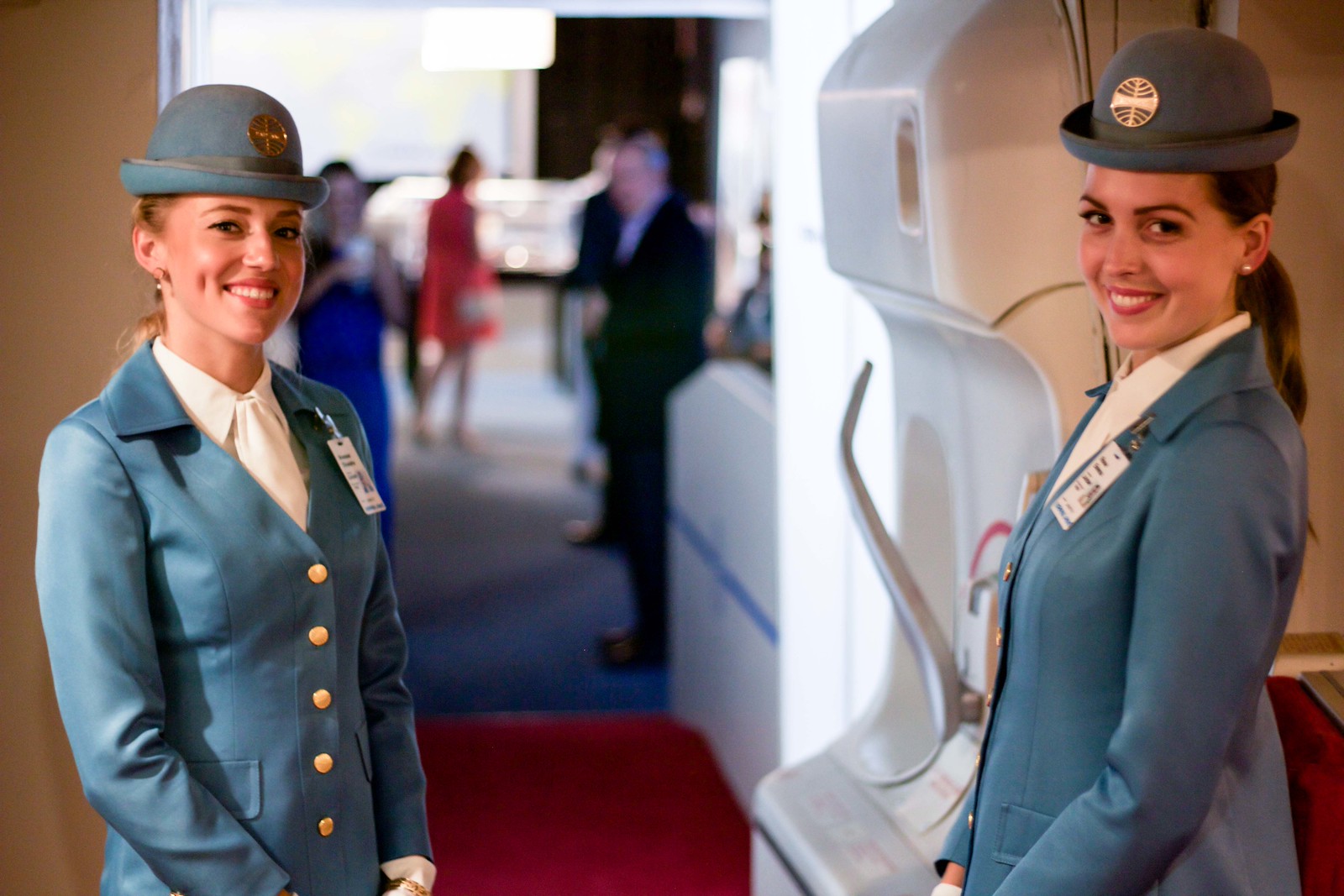 For the first time since Pan Am ceased operations, you can now relive the magic of this golden era in travel.  We cordially invite you to personally experience this unique "flying" opportunity in the tradition of Pan Am.
**************************************************************************

WHEN: Various Dates from 6:30PM - 10:30PM
WHERE: Air Hollywood, 13240 Weidner Street, Los Angeles, Ca 91331


**************************************************************************
CANCELLATION / FULL HOUSE POLICY: Tickets are non-refundable. We prefer every seat to be filled on every "flight", so if you are unable to join us and unable to gift your tickets, please contact Air Hollywood at 818.890.0444 to discuss available options. Thank you.

When & Where

Air Hollywood
13240 Weidner St
Los Angeles, CA 91331


Saturday, February 4, 2017 from 6:30 PM to 10:30 PM (PST)
Add to my calendar
Organizer
Air Hollywood is a Los Angeles-based motion picture studio that specializes in aviation-themed sets and props, having served thousands of feature films, television shows, and commercials for the past 15 years.  Air Hollywood also runs Open Sky - a series of programs designed to helping passengers reduce anxiety and fear while gaining confidence and comfort during air travel - as well as The Pan Am Experience - fun, experiential social events set onboard a luxurious Pan Am-style 747.