Description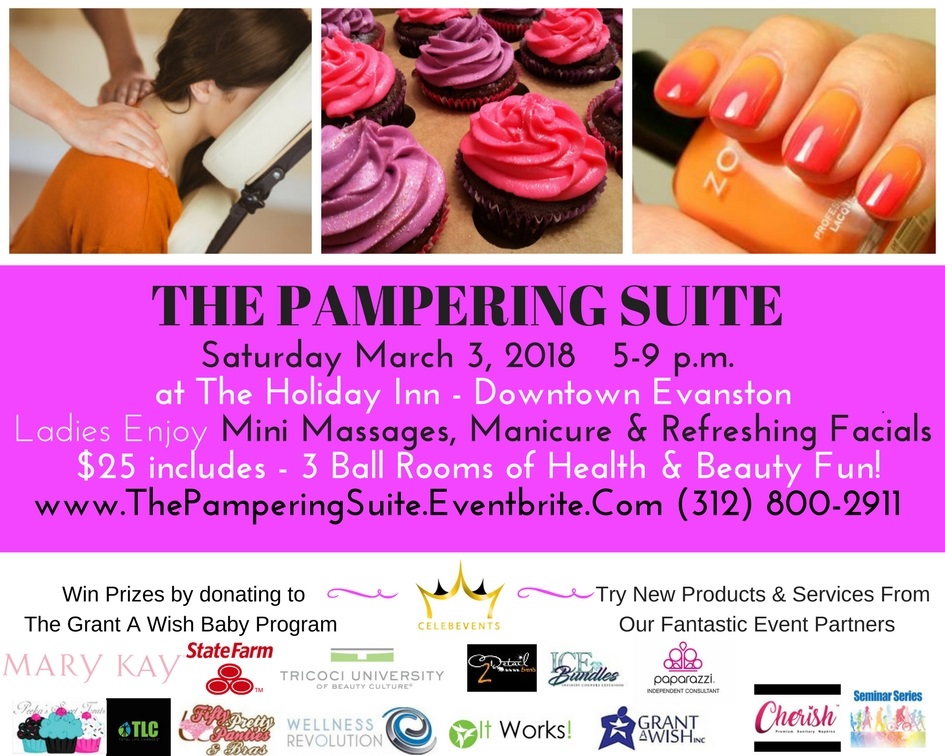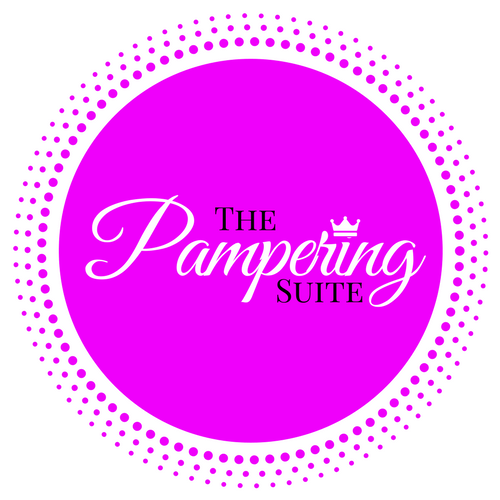 3 BALL ROOMS Of FUN
RELAX - RENEW - RE-ENERGIZE
The Pampering Suite is YOUR MONTHLY OASIS.
ADMISSION INCLUUDES A MASSAGE, MANICURE, FACIAL, MAKE UP & 10 EXHIBITORS, Guests are encouraged to try new products and learn new things (Themes change monthly)
EXCLUSIVE Bonus: Receive a Professional Make Up Class Certificate for making a donation to the cause.
THE CAUSE: The event benefits, The Grant A Wish Baby Program http://grantawishincchicago.org/ donate gently used baby clothes, wipes, strollers, car seats or bring "Pampers to The Pamering Suite". Items are collected by Grant A Wish and given to families in need.
This is woman only event, children are not invited, it's a time for ladies to excape and enjoy valuable ME Time!
See event video & more .........Follow us on INSTAGRAM www.instagram.com/thepamperingsuiteusa/
www.Facebook https://www.facebook.com/ThePamperingSuite/
Come Enjoy!.
For more information call (312) 800-2911 or email info@ThePamperingSuite.com to participate or get a FREE ticket when you organize a group of ten.