| | |
| --- | --- |
| the P.A.L. [Parents of Accelerated Learners] Parent Workshop Series, Spring 2011 | |
Event Details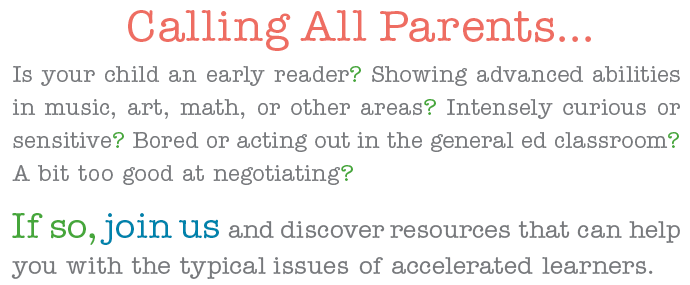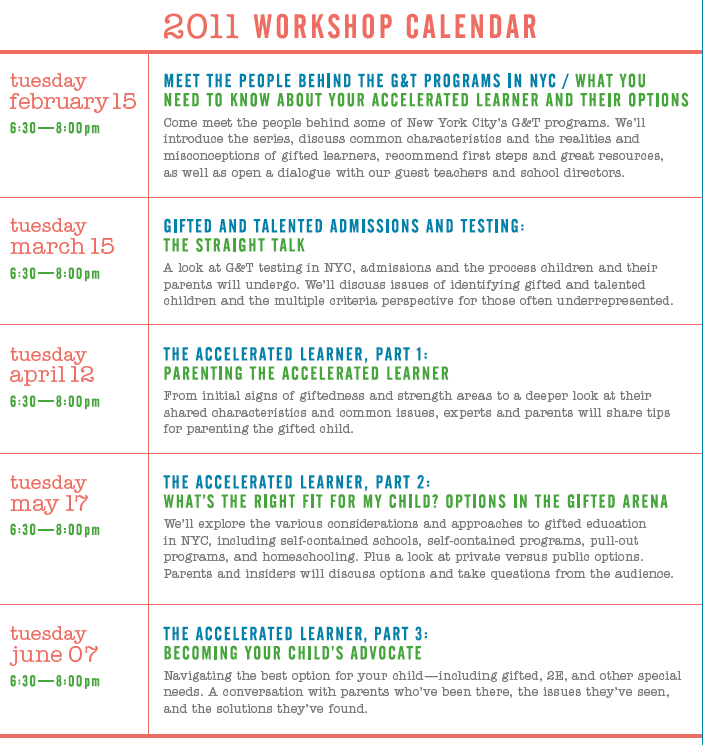 Organizer
The Parents of Accelerated Learners, NYC [PALNYC] mission is to collaborate with educational organizations and experts to help parents support the cognitive, social and emotional needs of their children. Our offering of support includes educational workshops for parents and teachers, talent development-based resources and programs, mentorships and networking opportunities and a discovery platform for web and app-based learning tools for kids.  
PALNYC is particularly passionate about closing the education gap in NYC by working with local outreach organizations to ensure that every parent has the resources to pursue quality education for their child.
PALNYC is the founder of the NYC Gifted & Talented Symposium, a one-day event to support parents and high potential youth. To learn more about this event or sponsorship opportunities, contact Angelique LeDoux, Executive Director and Founder of PALNYC & The P.A.L. Workshops at palworkshops@mac.com, or 212.343.8881. www.palworkshopsnyc.org.
Check out The PAL Workshops Blog for great workshops, resources and information to support your high potential learner year round. Join experts and practitioners in the field of gifted education and parent advocates in conversation about educating and nurturing NYC's high potential youth.