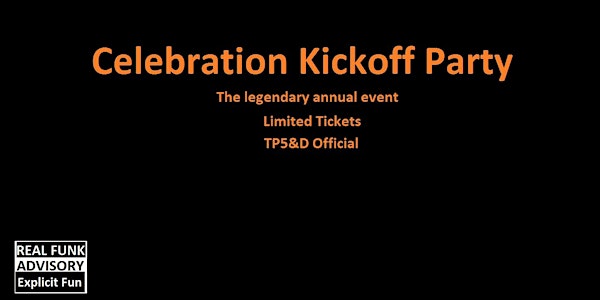 The Paisley 5 & Dime Presents: Celebration 2019 Kickoff Party at Gluek's
When and where
Location
Gluek's Restaurant & Bar 16 North 6th Street Minneapolis, MN 55403
Description
Every year, The Paisley 5 & Dime picks a beneficiary to donate proceeds to.
This year we have decided to donate to the legendary Rosie Gaines!

Minneapolis Musician up and coming star.... Lakame will be showing off his talents with an acoustic set!

Minneapolis' own Tracey Blake Project is coming to tear the roof of off Gluek's!
We are so honored to have Tracey and his rich Minneapolis history of music involved with us this year!
Tracey has played music with some of the MPLS elite and is ready to show the world what he can bring from the Twin Cities...... will anyone join him onstage?!?!? Wait for the surprises!!

FEATURING 2 Stand-Up Comics from our own Purple Family....
Travis Thurman
And Jessica Rivera
((these 2 can bring the fire and their deep love for Prince to the stage. But beware, they are not soft comics..
Be ready to laugh, and leave your gentle feelings at the door.... It's COMEDY y'all))

Also Featuring 3 DJS!!
DJ DLP from Cali, The Paisley 5 & Dime'z own DJ Nevermind
and a very special tribute to The Black Album by DJ SPooKY.
Be with us as we Celebrate 25 Years since the OFFICIAL Release of The Black Album!!!!

TICKETS ARE SOLD OUT...
(some tickets may open up)

Special AUTHORS SPOTLIGHT will be held earlier in the day for TICKETHOLDERS ONLY with special prizes given away!!! (Some changes may be made due to availability of schedules with Paisley Park events
--Andrea Swensson (Got To Be Something Here) (Minneapolis THE CURRENT)
--Patia Adonis (To Prince... We Thank You)
--Duane Tudahl (Prince and the Purple Rain Studio Sessions 1983-1984)
--Allen Beaulieu (Before The Rain)
and more to come......

This party is a FUNdraiser for Rosie Gaines..... REAL Love4OneAnother...

Announcement: I was told that due to a scheduling conflict, the AOP kids will not be able to perform on a school night. We are very sad to hear that and we will be keeping up with their progress as they grow their young minds into music business savvy young adults!! Best of luck to these talented kids!