The Painting Salon Fundraiser - A Night Out with John Zurier & Elizabeth Ru...
Event Information
Location
Temescal Creek Cohousing Meeting House
(details provided to ticket holders)
Oakland, CA
Refund Policy
Refunds up to 1 day before event
Description
We are excited to bring you, in conjunction with Interface Gallery, a special night out with The Painting Salon. This event is a fundraiser that will raise funds to support our programming for another year.
On Friday, October 27th, we will host a special ticketed event featuring talks by John Zurier and Elizabeth Russell. In addition to the lectures, we will be offering raffle prizes, refreshments from local vendors including beer from Temescal Brewing, wine from Hatcher Winery, tasty loaves of bread from Acme Bread Company and more. Plus, every ticket holder will get a special gift. We only have 50 seats so get your tickets early!
Date: Friday, October 27
Time: 7:00pm - 10:00pm
Location: Temescal Creek Cohousing Meeting House - details provided to ticket holders
Co-hosted by Interface Gallery
Artist Presenters: John Zurier & Elizabeth Russell
Agenda:
7:00pm Mix & Mingle
7:30pm Talk by Elizabeth Russell followed by Q&A
8:30pm Talk by John Zurier followed by Q&A
9:30pm Raffle Drawing

Raffle Tickets:
During the event we will be raffling off prizes including gift baskets from Artist & Craftsman Supply, wine from Hatcher Winery, Painting Salon swag and more. To be part of our raffle drawing, you can buy tickets at the event or purchase them online in advance. You don't have to be present to win!

Tickets are $7 or 3 for $15. Get your tickets here: http://www.thepaintingsalon.com/shop/raffle-ticket

Why Donate?
Over the years the Painting Salon has presented the work of over 100 artists and inspired countless through our dynamic lecture program. We believe it is important to value the work that artists do and so we offer all our presenters a stipend for their time and contributions. The donations will also go to help us expand our online archive to include recordings, documentation, interviews and other resources for artists beyond the Bay Area.

About The Painting Salon:
The Painting Salon is a monthly lecture series aimed at fostering a dialogue about contemporary painting in the Bay Area. Each month, we invite two artists to present their work at a new art space, gallery or artist studio. With the nomadic venue and expanding roster of presenters, the Salon hopes to foster community by introducing new audiences to artists and artists to each other. We use our donations to pay our artists who contribute their time, as well to fund curatorial projects beyond the scope of the Salon. To find out more about our programming, visit our website: thepaintingsalon.com


Thanks to our sponsors for their donations to the event: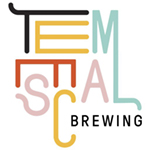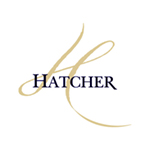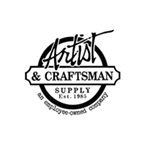 * Images from left to right: Elizabeth Russell, Untitled (Disconsolate Flag), 2016; John Zurier, Nightlessness, 2017
Date and Time
Location
Temescal Creek Cohousing Meeting House
(details provided to ticket holders)
Oakland, CA
Refund Policy
Refunds up to 1 day before event