The Painful Truth: Access to Dental Care in Santa Cruz County
Description
Did you know that in Santa Cruz County,
One in four youngsters entering kindergarten have untreated tooth decay?

Dental pain is the top reason children miss school?

Seventy-three percent of emergency room visits were the result of a preventable dental condition?


Nonprofit dental clinics are at capacity?
These are some of the findings from a recent report on local oral health commissioned by Dientes Community Dental Care for Santa Cruz and Monterey Counties.
The report's 15 recommendations are now under consideration by Oral Health Access Santa Cruz County, a collaboration of dental health leaders.
Join us for a presentation that will cover findings in the report, as well as the most promising options for closing the gaps in dental care needs in our community.
Learn how working together we can build a more effective oral health network for all local residents.
Presenters: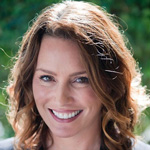 Laura Marcus, executive director of Dientes Community Dental Care.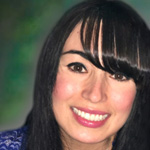 Sepi Walthard, MD, dental director of Dientes Community Dental Care and co-chair of the Central Coast Oral Health Collaborative.
For additional information or questions all Robin Larsen at 831.662.2061.