The Paddock Lectures 2014 by Stanley Hauerwas: The How of Theology and Ministry

Wednesday, November 5, 2014; ends at 3:00 PM (EST)
Event Details
THIS EVENT HAS BEEN CANCELLED.
WE APOLOGIZE FOR ANY INCONVENIENCE.
The Paddock Lectures were founded in 1880 by General Seminary benefactor George A. Jarvis and named in honor of The Rt. Rev. Benjamin Henry Paddock, Class of 1852. The Lectures have become a highly anticipated feature of GTS' annual Alumni Gathering. If you are a member of the GTS Alumni community, please click here for more information about registering for the Gathering, which includes the Paddock lectures.
The Paddock Lectures: November 5 and 6, 2014
The How of Theology and Ministry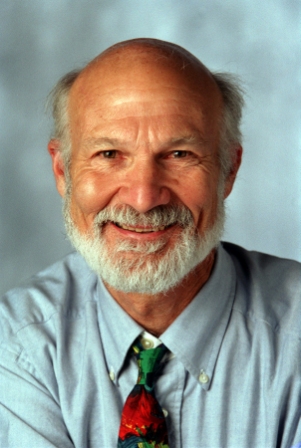 This year's lecturer is Professor Stanley Hauerwas, Duke Divinity School's Gilbert T. Rowe Professor Emeritus of Divinity and Law. Beginning in the Fall of 2014, he will assume a Chair in Theological Ethics at the University of Aberdeen. Professor Hauerwas has sought to recover the significance of the virtues for understanding the nature of the Christian life. This search has led him to emphasize the importance of the Church, as well as narrative for understanding Christian existence. His work cuts across disciplinary lines as he is in conversation with systematic theology, philosophical theology and ethics, political theory, as well as the philosophy of social science and medical ethics. He was named "America's Best Theologian" by Time Magazine in 2001. His book A Community of Character: Toward a Constructive Christian Social Ethic (1981), was selected as one of the 100 most important books on religion of the 20th Century. His recent work includes Approaching the End: Eschatological Reflections on Church, Politics, and Life (2013).
These lectures will address the relationship between the work of theology and parish ministry. Hauerwas sees the very question of how the two are related to be a problematic diagnosis showing as it does the operating presumption that theology is not itself a ministerial task. He addresses this by briefly tracing the historical situation that led to theology becoming a scientific discipline in the modern university. Hauerwas then concludes by arguing the task of the contemporary theologian, therefore, is to help ministers and lay people recover the significance of Christian concepts by learning to speak Christian.
Lecture I / Weds. Nov. 5, 2:00-3:00 pm /  $35.00
Lecture II / Thurs. Nov. 6, 2:00-3:00 pm / $35.00
Early Bird Discount for Both Lectures / $60.00
When & Where

General Theological Seminary, Seabury Auditorium
440 W 21st St
New York, NY 10011


Wednesday, November 5, 2014; ends at 3:00 PM (EST)
Add to my calendar
Organizer
The General Theological Seminary
The General Theological Seminary, located in New York City, educates and forms transformational leaders for the church and the world. Founded in 1817 as the first theological seminary of The Episcopal Church, General embodies the belief that rigorous academics, vibrant worship, beloved life in community, and practical experience in the real world are inseparable aspects of formation for all ministries of Christ's church.
The Paddock Lectures 2014 by Stanley Hauerwas: The How of Theology and Ministry