| | |
| --- | --- |
| The Paddock Lectures 2013 by Elizabeth Drescher: Media, Meaning & Ministry in the Digital Reformation | |
Event Details
The Paddock Lectures were founded in 1880 by General Seminary benefactor George A. Jarvis and named in honor of The Rt. Rev. Benjamin Henry Paddock, Class of 1852. The Lectures have become a highly anticipated feature of GTS' annual Alumni Gathering. If you are a member of the GTS Alumni community, please click here for more information about registering for the Gathering, which includes the Paddock lectures.
The Paddock Lectures: November 6 and 7, 2013
Media, Meaning and Ministry in the Digital Reformation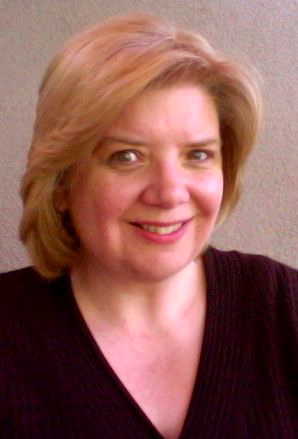 This year's lecturer is Elizabeth Drescher, Ph.D., an educator, scholar, writer, and public speaker on Christian spirituality, with an emphasis on the spiritual practices of ordinary believers and seekers today and in the past. Dr. Drescher is a scholar in residence at The Diocese of El Camino Real and a faculty member in religious studies and pastoral ministries at Santa Clara University. 
Dr. Drescher is the author of Tweet If You ♥ Jesus: Practicing Church in the Digital Reformation (Morehouse, 2011), and, with Keith Anderson, Click 2 Save: The Digital Ministry Bible (Morehouse, 2012). Her research on the prayer practices of religious nones will find its way into her current book project, Choosing Our Religion: The Spiritual Lives of Religious Nones.
Lecture I / Weds. Nov. 6, 6:30pm / 45 min / $35.00
Believing Between the Lines: The Spiritual Lives of America's Nones
At the beginning of 2012, Newsweek marked "the rise of the Nones" as one of the most significant trends defining contemporary American culture, and a fall 2013 study by the Pew Forum on Religion in Public Life verified this assessment with a survey that showed that one in five Americans have no religious affiliation. Importantly, Nones—people who answer "none" when asked with what religion they identify"—are generally not atheists or even agnostics. The majority are so-called "Religious Nones," believers who do not identify or affiliate with traditional religious institutions. Further, most come from Christian backgrounds. Indeed, twenty percent of people raised in the Episcopal Church will become Nones as adults. Their spiritual lives are, thus, shaped by their background as well as by the diverse religious, antireligious, secular, and media rich culture of the United States. This talk draws upon original survey data and interviews to explore the spiritual lives of Nones as they intersect with and diverge from traditional religions.
Lecture II / Thurs. Nov. 7, 10:00am / 45 min / $35.00
The Roots of Digital Reformation: Premodern Traditions in Postmodern Practice
Over the past decade, new digital media and mobile technologies have change not merely how we communicate; they have reshaped how we relate to one another, how we understand concepts such as authority and community, and how we conceive of ourselves as distinct individuals. While many have described this cultural change as "revolutionary," it can in fact be seen as more of a "reformation"—a paradoxical return to premodern modes of living and relating that run deeply through Christian traditions. This lecture will explore the premodern "habitus" of Anglican/Episcopal tradition—spiritually integrated life practices that shape much of the enduring character of the church and that have prepared the us to engage in digitally-integrated culture in ways that were rarely possible in the broadcast age that the world is rapidly leaving behind. The lecture considers how the premodern roots of Anglican tradition, transplanted in early modern American soil, support ongoing engagement with the growing population of the religiously unaffiliated. 
Lecture III / Thurs., Nov. 7, 2:00pm / 45 min / $35.00
No Center, No Circumference: Faith & Religion in an Expanding Universe
Over the last two years, NASA scientists identified more and more planets that may be habitable for earthlings. While these findings invite provocative questions on the core biblical and doctrinal claims of Christianity, this lecture will employ them primarily as metaphors for the ways in which digitally-integrated postmodern culture is itself expanding the universe of belief, spirituality, and institutional religion across geographies and generations. How, the lecture asks, can communities of faith minister in a world of dramatically expanded religious, spiritual, and epistemological boundaries? How can our understanding of the changing universe help to prepare us to be the church of the future?
From Tweet If You ♥ Jesus: Practicing Church in the Digital Reformation: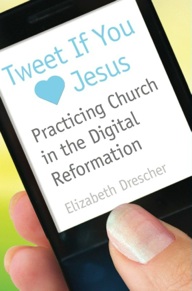 "The Church is at a critical juncture as it attempts to respond to dramatic cultural changes related to new mobile, digital social media. Some of those changes are wonderfully liberating, inviting creative involvement in the practice of faith and the nurturing of community by believers and seekers of all stripes around the globe. Others, such as the restructuring of concepts of privacy, self-presentation, and relationship that seem to undermine notions of interpersonal, communal, and spiritual intimacy that are at the heart of much Christian practice, feel more troubling. Threatening, even."
 Learn more at www.elizabethdrescher.com here.
Where

General Theological Seminary, Seabury Auditorium
440 W 21st St
New York, NY 10011


Organizer
The General Theological Seminary, located in New York City, educates and forms transformational leaders for the changing church in a changing world. Founded in 1817 as the first theological seminary of The Episcopal Church, General embodies the belief that rigorous academics, vibrant worship, beloved life in community, and practical experience are inseparable aspects of formation for all ministries of Christ's church.