The PA Academy

Saturday, May 16, 2015 at 8:00 AM

-

Sunday, May 17, 2015 at 8:00 PM (EDT)
Event Details

Georgia Production Partnership, in association with the Atlanta Film Festival and Production Consultants & Equipment (PC&E), proudly presents The PA Academy.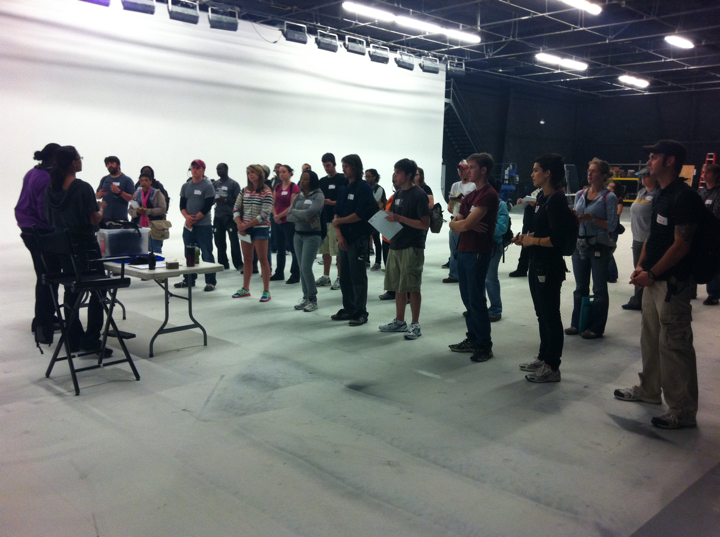 WORKSHOP DETAILS


Location: Production Consultants & Equipment (PC&E)
Date/Time: May 16th & 17th, 8AM to 8PM (registration includes both days)
Price: $150 (Non-Member) ; $120 (ATLFF & GPP Member) » Includes Hot Lunch & Craft Services!
Member Discount: ATLFF Members should use the email address associated with their membership as their code to access discounted registration. GPP members must email Linda directly for their code.
Parking: Park in the lots surrounding the facility, or use side-street parking; FREE. 
Refund Policy: Any refunds for The PA Academy will be granted according to the following schedule: 100% refund if requested before May 10th @ Midnight, 75% refund if requested before May 12th @ Midnight, 50% refund if requested before May 14th @ Midnight; no refunds will be granted after May 14th. 
 
The PA Academy
Intructor: Linda Burns

This two day, bootcamp-style Production Assistant workshop is perfect for those just starting their career as a PA as well as those looking to advance their knowledge of what it takes to succeed as an office or on set production assistant working on commercials, industrials, music videos, independent films, television series and studio features.
Training includes, but is not limited to:
- Production Terminology and Paperwork
- Film Crew Titles & Job Descriptions
- Production Assistant Duties & Responsibilities
- Set Etiquette » Do's & Don'ts
- How a Typical Set Day Proceeds (on music videos, commercials, feature films, etc.)
- Locking Up the Set, Distribution, and Petty Cash
- Walkie Protocol, Terminology & Sign Out
- Setting Up Video Village, Extras Holding, and Supporting Your AD Team 
We discuss must have PA gear and kits, and provide hands-on equipment training, resume tips and where to find experience as well as paid work. Learn how successful office and set PAs, as well as DGA assistant directors, got into the business; with insights on what they look for when they hire PAs, their tips for success, and how to avoid their pet peeves. This bootcamp tries to simulate a typical day on set to prepare new PAs for their first job, and provide more experienced PAs the knowledge and training they need to up their skills and compete in the fast paced and growing Georgia film industry.
Space is LIMITED. This sell-out workshop WILL fill-up. Registration closes on May 14th.


---
INSTRUCTOR
Producer Linda Burns runs the Academy with the help of Georgia's best DGA AD's and Office & Set PAs working full-time in the industry. For questions regarding this workshop, contact Linda at lburns@plexuspictures.com with PA ACADEMY in the subject line.
 
---
TESTIMONIALS
"I have never attended a workshop that was more thorough and comprehensive. Your sharing of your knowledge and experience was invaluable. Each speaker brought another facet of the movie business into focus. I learned more about the industry and movie making process in two days than in years of research." - Kim
"I just want to say thank you for a very informative and exciting PA Academy. I really appreciate you and your guests for giving me a better understanding about being a PA and how the film production process works. Your candor and honestly made me laugh and help me forget about the discomfort in my knees (from all that standing)." - Nathan
 "I find being on set is a lot of hard work and always long hours but I genuinely enjoy myself every single time.The PA Academy was an invaluable stepping stone for me so, a million times, thank you." - Krystle
 "I've worked four jobs now in the office and on-set and I am IN LOVE with PA work and production life in general. Every time I set foot on-set PA's with more experience than me are asking questions and looking to me to take the lead because of all the knowledge and materials you gave us! Everyone on the crew is always shocked at how green I actually am. I cannot thank you enough for this head start, I finally found my niche in this world and can't wait to see where I end up!" - Lauren

The PA Academy is part of the Atlanta Film Festival's year-round slate of programming curated and presented to our Atlanta community in service of our mission: to lead the community in creative and cultural discovery through the moving image. 
---
HAVE QUESTIONS? 

Our customer service team loves texts -- for the quickest response to your inquiry, send us one!
Text/Call: 470-296-0170
Email: ticketing@atlantafilmfestival.com
 
---
Thank you for supporting our local film community and the Atlanta Film Festival!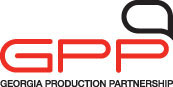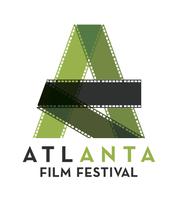 When & Where

Production Consultants & Equipment / PC&E
2235 Defoor Hills Road Northwest
Atlanta, GA 30318


Saturday, May 16, 2015 at 8:00 AM

-

Sunday, May 17, 2015 at 8:00 PM (EDT)
Add to my calendar
Organizer
The Atlanta Film Festival is a membership-based 501(c)(3) arts non-profit with a mission to lead the community in creative and cultural discovery through the moving image. ATLFF presents a diverse slate of year-round offerings for film-lovers, filmmakers, and industry professionals.  Year round programs —screenings, parties, panels, workshops, and other educational events –provide a forum for building the community of film lovers and film supporters.  By bringing audiences and filmmakers together, the Festival has the opportunity to broaden the perspective of both artists and moviegoers.