Description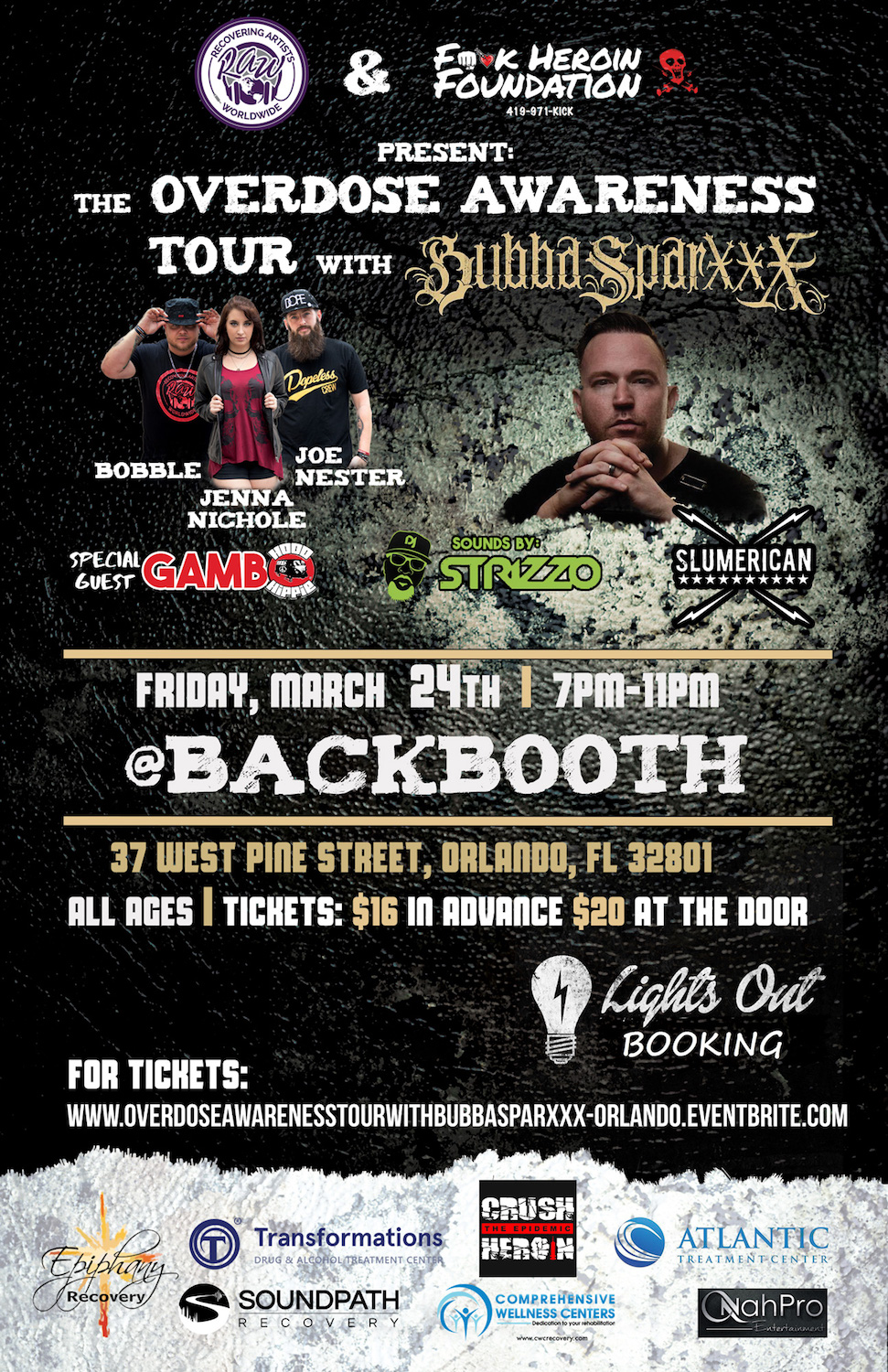 Recovering Artists Worldwide and the F*#k Heroin Foundation present the Overdose Awareness Tour with Bubba Sparxxx!
A heroin epidemic is currently ravaging the United States. Hundreds of people, brothers, sisters, moms, dads, and friends overdose and die every day. Recovering Artists Worldwide is here to bring a voice to the addicts and spread awareness of this epidemic. We are touring to let the country know that there is HOPE!
Enter Bubba Sparxxx a.k.a. Bubba Mathis - best known for his hit songs "Ugly" "Ms. New Booty" and "Deliverance." Having personally overcome his own struggles with addiction, Bubba joins the tour to debut his new album "Muddy, Slummy, Country Money" and to help us spread this positive message.
Headlining alongside Bubba will be the RAW artists Joe Nester, Bobble, and Jenna Nichole.
If you want to join this event on face book click this link! https://www.facebook.com/events/197982824004291/