The Outlaw Ocean, a Bestselling Book Talk by Ian Urbina
About this Event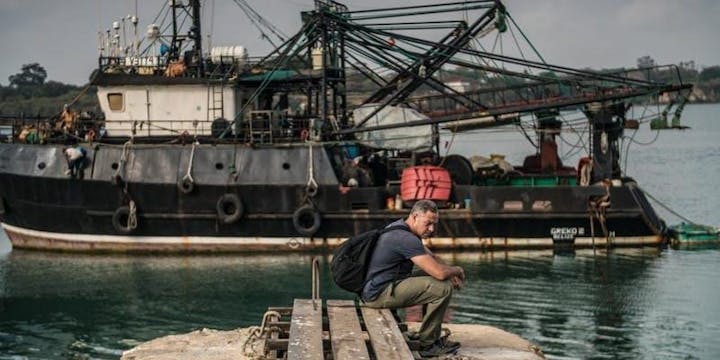 See Ian Urbina discuss his new bestselling book with Google's Brian Sullivan and Global Fishing Watch's David Kroodsma. Free copies of The Outlaw Ocean will be given to the first 150 attendees. Registration required. This event is in collaboration with Global Fishing Watch and Schmidt Marine, a program of the Schmidt Family Foundation.
There are few remaining frontiers on our planet. But perhaps the wildest, and least understood, are the world's oceans: too big to police, and under no clear international authority, these immense regions of treacherous water play host to rampant criminality and exploitation. Both a gripping adventure story and a stunning exposé, The Outlaw Ocean brings fully into view for the first time the disturbing reality of a floating world that connects us all, a place where anyone can do anything because no one is watching. Read more at theoutlawocean.com.
Doors open at 6:30 p.m.
Enter on Steuart Street. Registered guests must retrieve badge at the door. When you arrive, you may ring the doorbell and tell reception/security that you are here for The Outlaw Ocean event. Once you're inside, you may proceed directly back to the event space.
Parking: There is no parking available on site. We are, however, closely situated to public transit, with multiple Muni stops within a few blocks and the Embarcadero BART station just two blocks away.