Location
Barracuda Bar
275 West 22nd Street
New York, NY 10011
Join the To Proudly Go crew at Barracuda Lounge for The Orville: New Horizons 6pm Saturdays!
About this event
Engage the quantum drive and set a course for The Orville: New Horizons at the legendary Barracuda Lounge 6pm Saturdays! No cover!
Hosted by Heather Wood, Flippe Kikee and Godiva Romance! Each week this sci-fi themed charity event will be filled with Orville Trivia games, special sci-fi cosplay themed drag performances, 2-4-1 drinks, fabulous prizes, and merchandise! The Orville: New Horizons Viewing Party finale is dedicated to supporting important The NAACP in memory of Nichelle Nichols who play Uhura on Star Trek. Come support a good cause!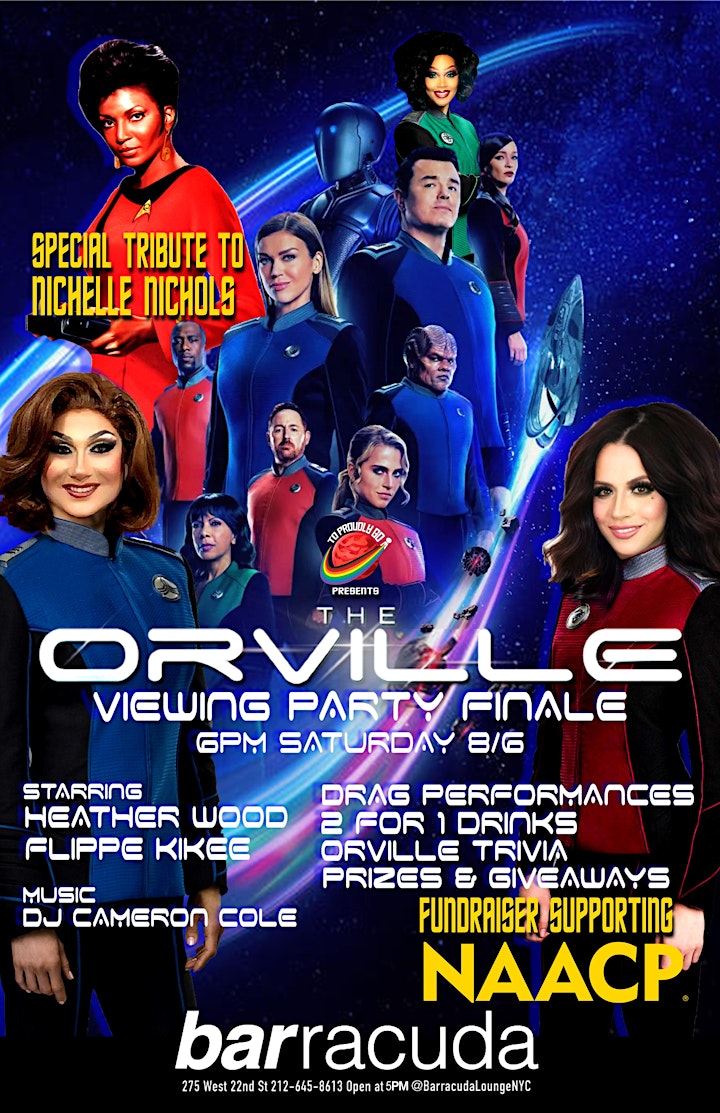 About To Proudly Go
To Proudly Go is a 501c3 nonprofit organization formed for the purposes of creating safe and supportive spaces that celebrates science fiction, promotes the LGBTQIA+ community and partners with important community causes to empower and foster a kinder and better world.