Description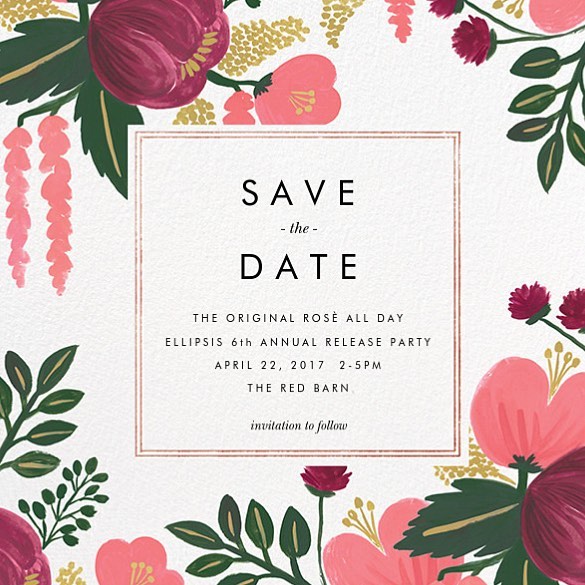 Rosé Season is here! Come celebrate another outstanding vintage at the annual Ellipsis Rosé Release Party. Bring your friends and family for a beautiful Spring afternoon on the Ellipsis wine country farmstead . Sip on award winning wines while listening to The Carlos Henrique Pereira Trio play fun jazz improvisational tunes and enjoy fresh homemade tamales by Alicia Tamales Los Mayas .

Join Us! Reservations required by April 10, 2017.
Cheers,
Jonathan + Devika
Ellipsis Wine Company
Ellipsis Rosé of Pinot Meunier - Double Gold (2016 Sonoma County Harvest Fair, 2016 SF Chronicle Wine Competiton)
Bright and lively on the nose with juicy strawberry, watermelon, papaya and banana taking center stage. Aromas of key lime, sweet shortbread and wet rock bring complexity and bring the outright fruitiness into balance. Flavors of cranberry, raspberry and mandarin orange dominate with juicy lemon-lime and tropical pineapple acidity pulls everything into focus and draws through the finish. A touch of weight and viscosity brings complexity to this bottling that is crisp and delightfully fruit-forward chilled, and yet begins to evolve into richer, deeper notes when served at cellar temperature.