BACHELOR-PAGE-20OFF applied. A $20.00 discount is available.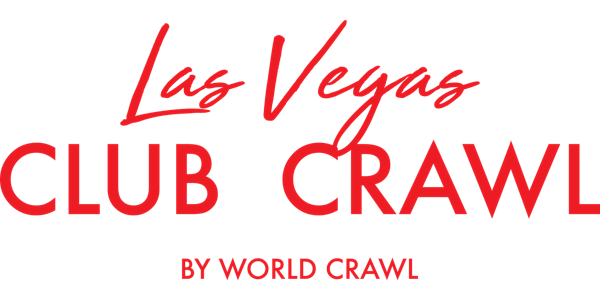 Multiple dates
The Original Las Vegas Club Crawl
Come Join The PARTY BUS, OPEN BAR, NO LINE, FREE ENTRY 3-4 Venues in one AMAZING party. Welcome to Las Vegas' Biggest & Best Club Crawl
By Las Vegas Club Crawls - By World Crawl
Date and time
Starts on Wednesday, September 15, 2021 · 8pm PDT
Refund Policy
Refunds up to 7 days before event
About this event
Stop Wasting Time Going To Mediocre Clubs
Stop accepting guest lists of promoters that are hired to fill and fill and fill that list. Stop standing in the "guest list" line for 30 minutes plus while other large groups are going ahead of you. Stop walking into a club you expect to be amazing only to find out, it's the opposite of what you're looking for. Stop paying $24 for a drink. Stop walking into clubs without having met anyone to party with. Stop watching party busses empty out in front of the club and walk directly in. Stop wasting your time, energy and money on a gamble with another promoter.
Luckily, there's a solution to these problems. The Ultimate Preparty. You'll party with other guys and girls all night, you'll have an open bar for over an hour, you'll be in a party bus and you'll get fast access into the best nightclub of the week. You'll walk into the club with a bus full of people you already know. You'll own the club.
What you'll get with your ticket:
You'll learn how to have the best party night in Vegas, without breaking the bank.
You'll meet your party hosts on the strip at a centralized location close to most hotels, so you wont' get lost.
Access to 3-4 venues in one night so you can see more of Vegas, easily.
A Party bus downtown so you can see more of what Vegas has to offer.
You'll get line bypass access so you don't have to stand around in long GA or guest list lines.
A welcome shot at the starting location so you'll get the party started right away.
An open bar at Raised by Wolves so you don't have to shell out $12-$20 per drink. All your drinks are included at Wolves!
A party bus will take you to the club so You don't have to wait around in long taxi lines for transportation. We bring a party bus straight to you!
Cover charges are included. You won't have to pay crazy entry fees to get into the nightclub, your ticket gets you in!
A local party host will take you in the club so you have an insider who knows all the door staff to get you in fast and easy.
Plus more!
PARTY BUS
We pick the best places on the best nights. We take you there, we have it covered.
OPEN BAR
We'll go to Raised By Wolves on Fremont where you'll get all you can drink the whole time we're there.
NO COVER CHARGE
Most venues charge between $40 and $100 to walk in the door. Your ticket includes that fee.
LINE BYPASS
We all go in together, past the lines, as fast as the venue can get everyone checked in.
PARTY HOSTS
Our team of professional partiers will show you everything and be your vegas guide.
3 - 4 VENUES
Why only go to one bar and club when you can go to 3 or 4 in a single day?​
WELCOME SHOTS
When you start the night you'll also get welcome shots to get the party started.
PARTY GAMES
Everything from Flip Cup to Buffalo we have a repertoire of about 2 dozen games to play.
What's the Difference Between a Gold ticket and a Platinum Ticket?
The lineup. Where we go. To get the details on Where We Go, click vegascrawl.com/#where/
What Makes You Better Than Other Club Crawls
14 Years Experience
Over A Million Guests World Wide
Hundreds of 5 Star Reviews
Longer and Stronger Relationships with Venues
Professionally Licensed and Insured
Licensed Staff
Party in the Front (All Business in the Back)
More Diversity In Lineups
Are The Tickets Set In Stone?
We will refer you to our FAQ Page which will answer the vast majority of questions.
About the organizer
Producing the top quality club crawls in Las Vegas for over 10 years. Operating in multiple cities and giving you the night of your life. Check our events for daytime, Gold and Platinum events.
Q: What's the difference between Gold and Platinum?
A: The lineup. You can find our lineup on VegasCrawl.com