Goatman's Bridge is rich with history and paranormal activity! Don't miss you change to experience it first hand!
About this event
  GOATMAN'S BRIDGE- One of the Most Haunted Bridges in America!!!!
If you've ever  wanted  to go on a REAL ghost hunt with REAL Paranormal Investigators at a REAL haunted location then this tour is for you!  Not only is this tour full of historical information you will feel like you are on an actual investigation.
This bridge has a past full of violence, murder, suicide and death!  Your  amazing tour guides will take you through haunted woods and you will cross over Goatman's Bridge (at your own risk of course) to discover what dark spirits lurk here. You will be able to use professional ghost hunting equipment for a more personal experience.  This bridge is crazy with paranormal activity so be sure to bring your flashlights and cameras.
You will also hear all the "behind the scenes" scoop of the filming of the Ghost Adventures Halloween Special Route 666.   Find  out what we witnessed FIRST HAND during filming and why Zac says he "will never" return to the bridge again! 
VIP TICKET-
A VIP TICKET will give you a more personal experience. With a VIP TICKET you will receive a signed copy of The Secrets of Goatman's Bridge-True Tales of Chilling Paranormal Encounters at One of the Most Haunted Bridges in America so that you can learn more about the spirits that linger here, a piece of ghost hunting equipment to use the full length of the tour and a I Love Ghost Hunting Bracelet. And a few extra "little surprises".
This tour may be to scary for children under the age of 10.
Please no open toed shoes or flip flops.  This bridge is surrounded by nature and seeing a snake or two is not uncommon.  There is also lots of walking so be sure to wear comfortable shoes.
****PLEASE NOTE*****YOUR TOUR WILL NOT START AT THE BRIDGE!*****
SEE ATTACHED MAP-The red circle is the entrance to where your tour will start.
Parking: 9080 Teasley Lane, Denton, Tx 76210 (Drive to the BACK behind the big metal buildings)
This is the Original Goatman's Bridge Ghost Tour with your tour guide, Becky Vickers.  Becky has been investigating the paranormal for more than 40 years and is the author of Amazon's #1 Release The Secrets of Goatman's Bridge.  She has appeared on Ghost Adventures, Paranormal Caught on Camera and My Ghost Stories as well as been featured in many news and media articles.
Be sure to book early as this tour completely sells out. 
PRIVATE TOURS are available and additional information can be found at www.Becksghosthunters.com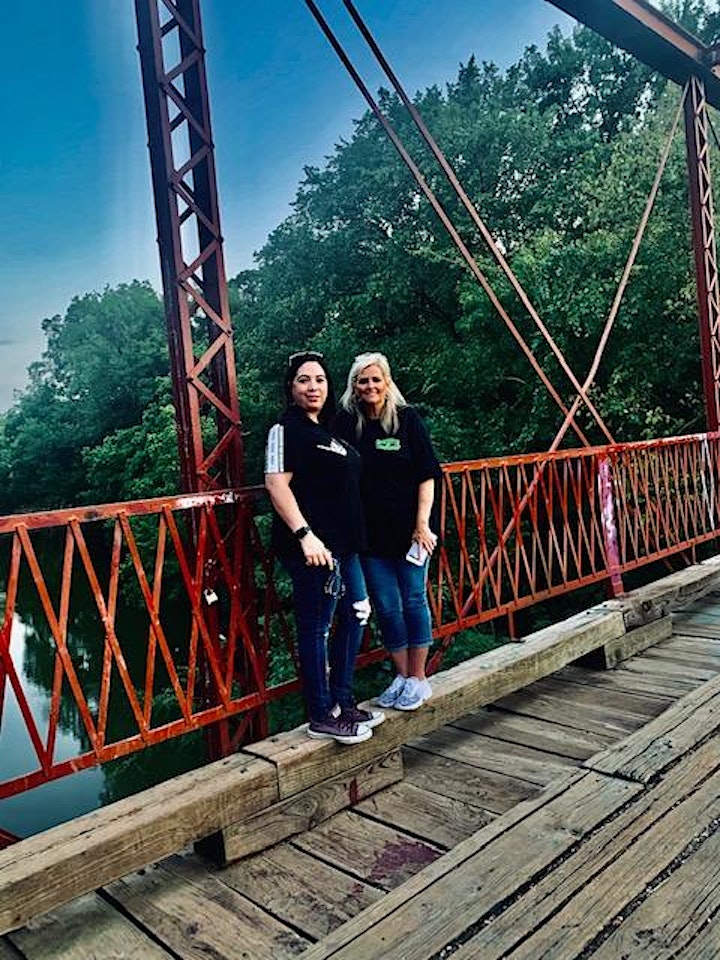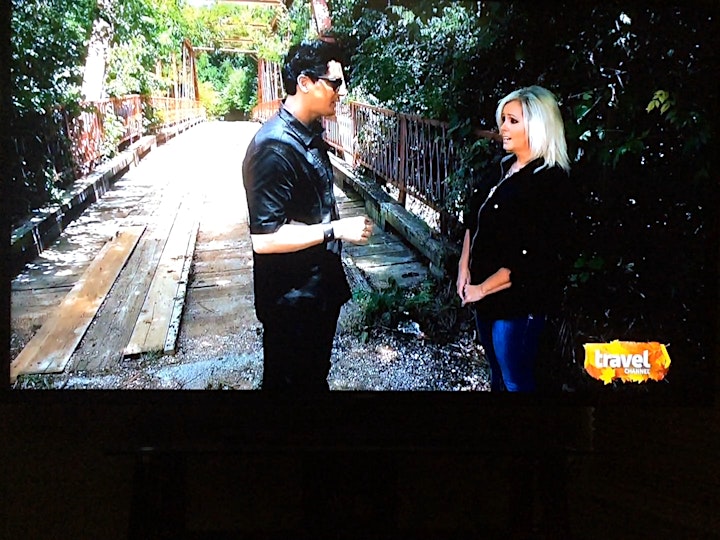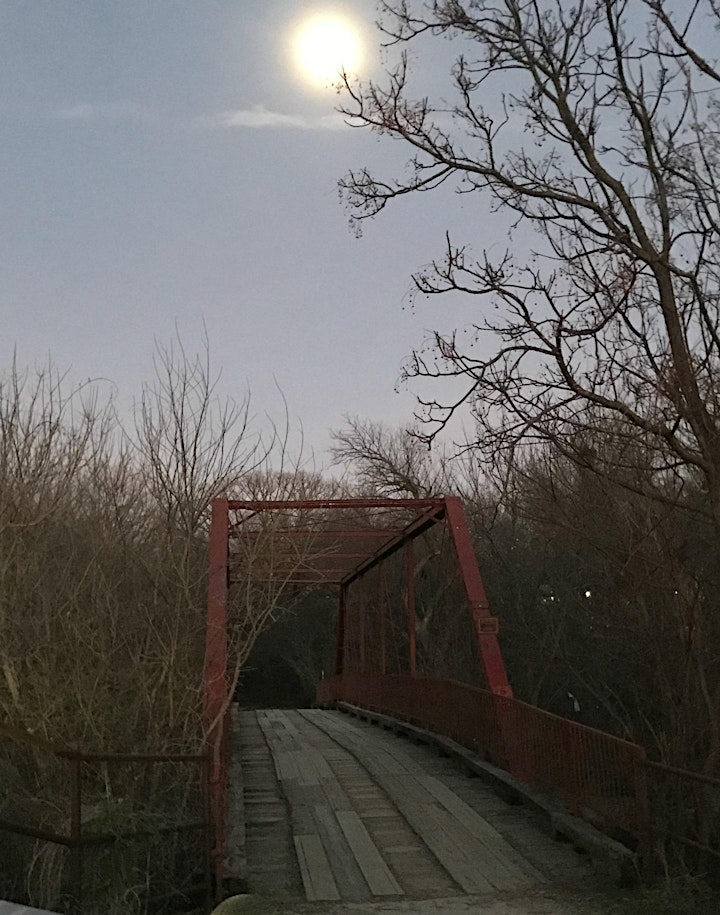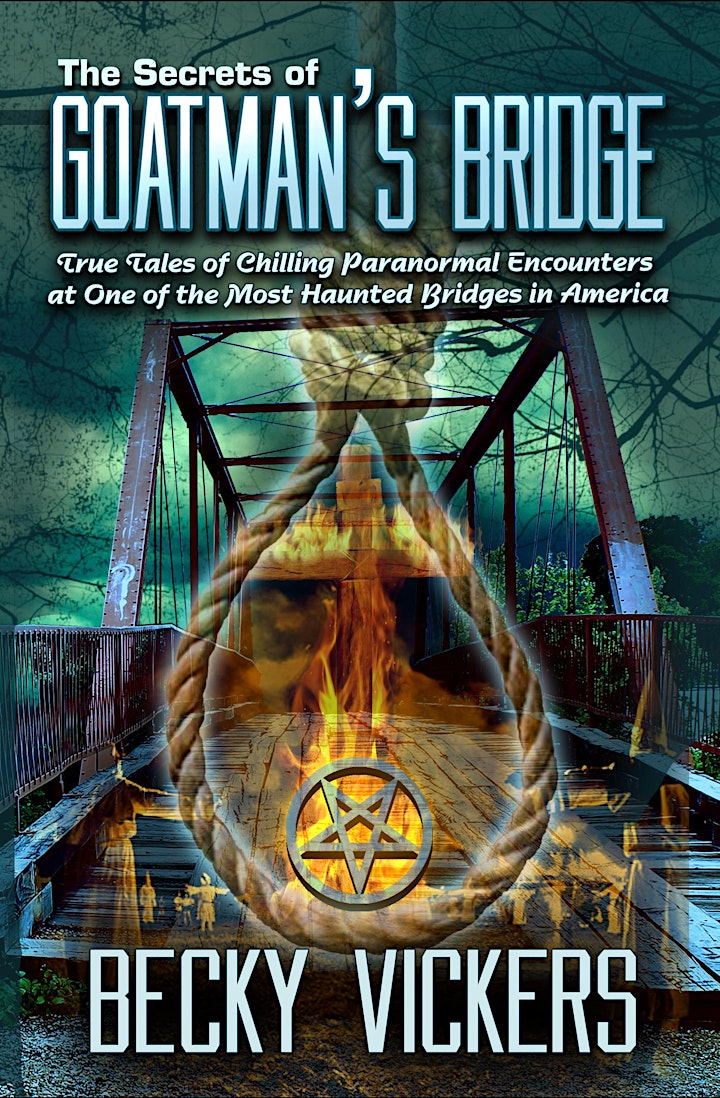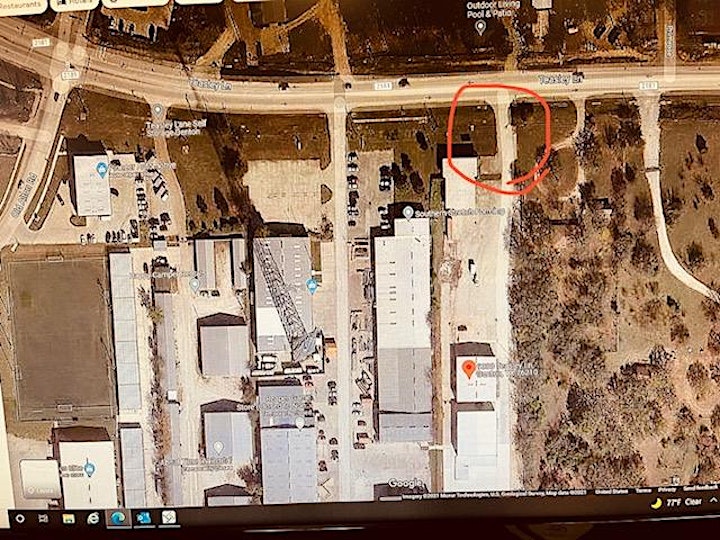 Organizer of The Original Goatman's Bridge Ghost Tour
Becky Vickers is a Paranormal Investigator with more than 35 years of experience at reseaching the paranormal and published author.  She has been featured on the My Ghost Stories, Ghost Adventures Halloween Special Route 666, and has been featured in the media, radio as well as speaking at conferences about her many experiences with the paranomal. She is also the Host of a weekly radio show called Bridging the Paranormal on KCORRADIO.com.  Her genuine love and southern charm for the paranormal is reflected in every investigation she does.  Her style and enthusiasm is contagious to everyone that joins her.
She is more than willing to allow you to learn and experience the paranormal in a "non-threating" way so that you feel comfortable with your experience. You will be using real ghost hunting equipment so you can be a "real ghost hunter" for the night.  You are sure to have a great time with Becky.