The Opportunity Myth presented by TNTP, SchoolSmartKC and the Ewing Marion...
Description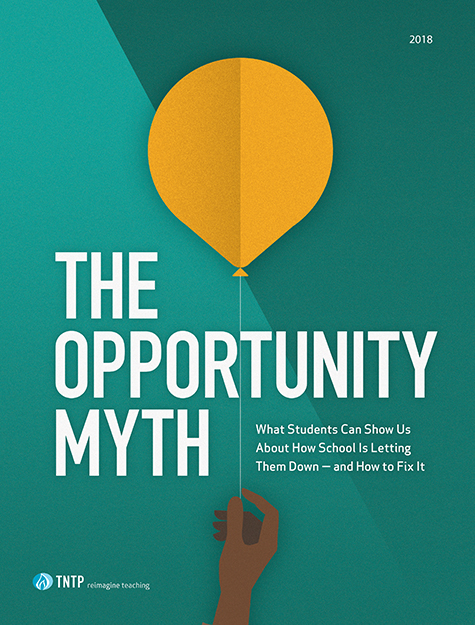 TNTP, SchoolSmartKC and the Ewing Marion Kauffman Foundation present The Opportunity Myth.
We've been telling students that doing well in school creates opportunities—that showing up, doing the work, and meeting teachers' expectations will prepare them for their futures. Unfortunately, that's a myth.
The Opportunity Myth delves into a tough question for our schools and communities: Why are so many students graduating from high school unprepared for the lives they want to lead? In the report, TNTP unpacks the "opportunity myth" created for students and explore how leaders at every level of the education system—from classrooms to state departments—can make choices that will give students the school experiences they need and deserve. This report reflects three years of research and analysis of nearly 4,000 students' experiences in school.
During this event, you will get the opportunity to listen to a presentation on the report findings, delve into the findings via an interactive experience, and participate in small group discussions. Come join us and determine how you can use these findings to improve the student experience in Kansas City.
Light refreshments will be provided at 5PM with the presentation starting immediately after. Please RSVP by Monday, December 3. Feel free to share with your staff, parents, students and community stakeholders. We look forward to seeing you there!