You're invited to our annual Open House Experience! Help us create a healing space in nature for those experiencing loss.
About this event
EVENT DETAILS (Admission is FREE; scroll to the bottom & click 'REGISTER' to sign up and to purchase raffle tickets)
Join us for our annual Open House Experience at the farm beginning at 1 p.m.!
Arrive anytime before 2 p.m. and sign in to enjoy our KAREfarm expo with raffle opportunities, partnership information and more. We'll begin by sharing an overview of our organization and a look ahead at the day!
We can't spoil too much, but there will be time to enjoy the property, speak with our founders and previous retreat attendees as well as get a glimpse of what the retreats are like!
We'll enjoy complimentary dinner in our community area around 5:30 and end with a special event at dusk. All are welcome to pitch a tent anywhere around the property and enjoy the rest of the evening as you wish!
If you'd like to stay over, please select "RSVP-Personal or Group Tent Overnight" ticket in addition to your "Admission - Guest" ticket.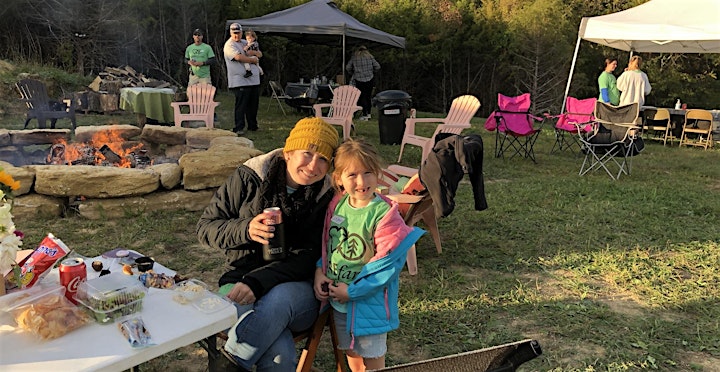 RAFFLE TICKET DETAILS
Wheelbarrow of Booze -1 chance for $10, 6 for $50
$250 Gift Card Bundle -1 chance for $5, 6 for $25
All raffle ticket sales end on Oct. 1 at 5 p.m.
Your tickets are electronic and do not require you to bring anything to the event.
You do not need to be present at the Open House to win.
VOLUNTEER DETAILS (Ages 16+) Join our team! Our Open House Experience would be nothing without our amazing volunteers.
Select the "Admission - Volunteer" ticket to reserve your free meal and help us plan for the day.
Please include your t-shirt size (XS-3X) with your ticket sign up.
Our volunteer coordinator will email you shortly to discuss responsibilities for the day. We have many options!
You do not need to also sign up for "Admission - Guest" as the volunteer selection will cover your meal; however, you may purchase raffle tickets as desired.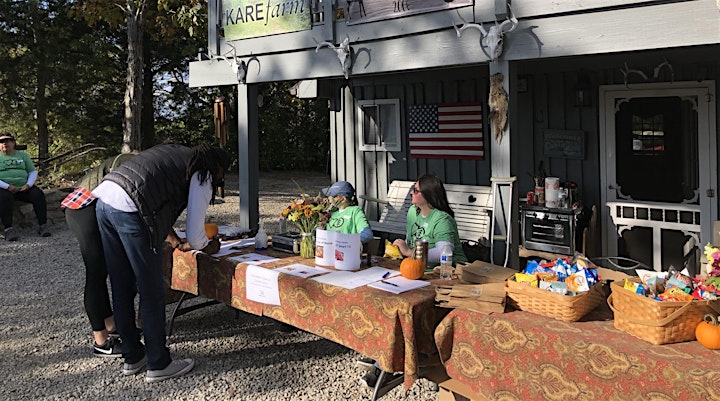 WE CAN'T WAIT TO MEET YOU!
Whether you are interested in attending a retreat, looking to support a friend or family member or wishing to give some of your talent or treasure, this event is for you.
Together, we can all find our space to heal.
RSVP for for the KAREfarm Open House Experience and join our community today!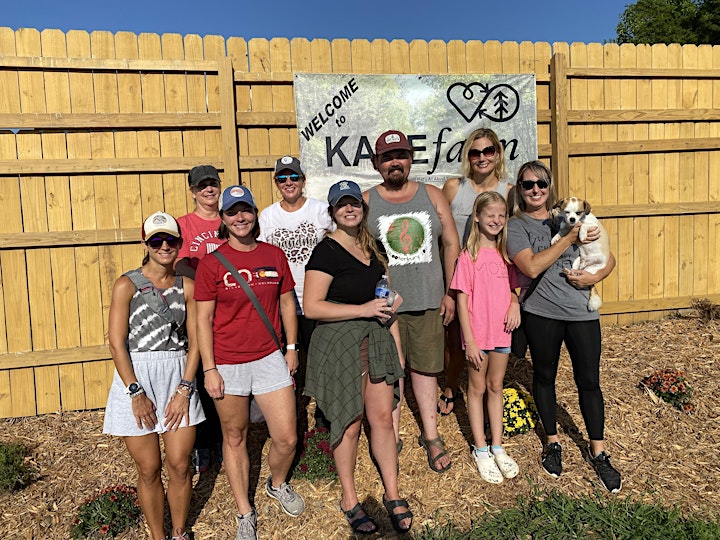 Questions? Email karefarmgivesback@gmail.com or message us on Facebook.
Location: Our retreat center is set on 99 acres in the beautiful rolling hills of Brooksville KY, about 1 hour from Cincinnati, Northern Kentucky and Lexington.
3610 Oakland Road Brooksville, KY 41004
Recommended: Waze for GPS directions
We will be following CDC-recommended guidelines regarding COVID-19 to help ensure a safe and fun event!