Sales Have Ended
Ticket sales have ended
Ticket sales have ended. Consider adding your name to the HOLLY HOUSE mailing list to be notified of future event.
Sales Have Ended
Ticket sales have ended
Ticket sales have ended. Consider adding your name to the HOLLY HOUSE mailing list to be notified of future event.
Description
OVERVIEW
The OPEN HEART Holiday Concert is a rare musical experience designed to free your loving essence to unfold and multiply by sharing it with others.
Today's world can be short on love and compassion. Benevolence is lacking for our brothers and sisters around the globe, for all life, and for the earth itself. Even kindness toward ourselves can be left wanting. The intention of this event is to respond to this absence by summoning healing for each of us present, those whom we hold dear, and all the world around us.
The exquisite Sound of Ashana with Readings by Joan Steffend and Dr. Patricia Lawler will celebrate our true nature, open our hearts, and inspire compassion during these challenging times. People of all beliefs are welcome. It is the perfect event to help you align yourself to the deeper meanings of the holiday season.
The SOUND of ASHANA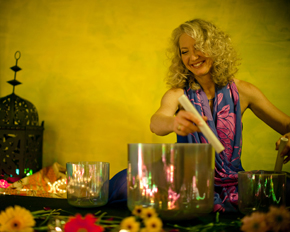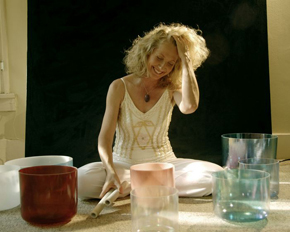 Weaving together soaring, angelic vocals and the celestial sound of crystal singing bowls, Ashana is one of the premiere healing music artists of our time. Her original sound is at the forefront of an entirely new genre of healing music. Evolving from deep self-exploration, she crafts a luminous sonic tapestry that soothes and opens the heart and enfolds the listener in a transcendent experience of the Divine and a direct experience of the Soul.
Ashana's style is truly eclectic. From her haunting rendition of the Lord's Prayer in the original Aramaic, to a Sufi chant, Latin verse, Gaelic song and Eastern mantra, Ashana blends Western and ethnic instruments with the unique drone of crystal singing bowls to create transcendent music for healing, relaxation, and meditation hailed by listeners the world over as "breathtaking" and "a Gift from Heaven."
A renowned Crystal Bowl Master, Ashana has received international acclaim for her CD recordings All Is Forgiven, Jewels of Silence, Beloved, The Infinite Heart and The Illuminated Path. Her ground-breaking new CD, River of Light is the first full-length Kundalini Yoga Mantra album ever to be recorded. Her music is featured in the documentary film "The Sound You Feel: Vibrations of Healing". Prominent workshop leaders and spiritual visionaries around the globe feature her music in their programs and spoken word recordings. Her live performances have been called "powerful" and "deeply transformative".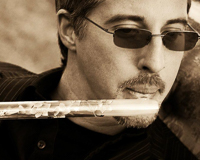 With Special Guest
Sean Finkel
on flute and guitar
"Music is a blessing, a prayer, and a healing when it comes deeply from the heart." "Music can transport us, lift us to the place where we gently let go and open to receive, reflect and remember the Love we truly are. And as we begin to rest in this Love, our world is transformed. We see beauty in everything. And Heaven becomes fully present in every moment, right here on Earth."
- Ashana
No video played on your device?
Experience Ashana's music on YouTube.
What Others are Saying:
"Ashana's "Ave Maria" was so powerful it reduced me to tears."

- Yoga Magazine
"With a voice that sounds like it was touched by an angel and musical arrangements that strike an equal balance between heavenly and holistic, Ashana is an artist like no other. Her music reaches you on an emotional level, welling up feelings of gratitude, longing and peace"

- Music Design
"Be prepared to be carried away to some of the most divine spaces you can imagine. It is the sound of the heart calling the heart."

- Aura Magazine
READINGS
Through the centuries, many authors have opened hearts, minds, and spirits by touching others through the written word. Many works convey a profound awareness of compassion and what it means to have an Open Heart. The OPEN HEART Holiday Concert will include a hand-picked collection of such inspired writings from diverse sacred sources read by Joan Steffend and Dr. Patricia Lawler.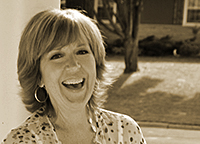 Joan Steffend
Author-Speaker-Peace Seeker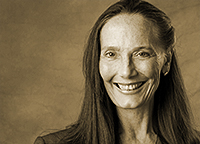 Dr. Patricia Lawler
Clinic Director-Speaker
VENUE, SEATING, and TICKETING
Jeanne D'Arc Auditorium, located on the campus of St. Catherine University, is an intimate vintage hall with a cozy but uplifting feel. All seats are upholstered and very comfortable. Each offers superb viewing and listening capabilities. The system will automatically select the best seats available for your order within the ticket type you select when you purchase your tickets. Attendees comprising a given order will be seated together depending upon seat availability.
The three ticketing sections, forward, middle, and rear, run approximately parrallel to the stage. Pricing is based upon relative distance from center stage. There are also three seating aisles, left, center, and right that run more perpendicular to the stage as you can see in the photo to the right. Seats in rows in the center aisle are numbered consecutively. Rows in the left aisle contain consecutively numbered even seats and rows in the right aisle consecutively numbered odd seats.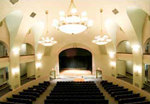 DON'T MISS THIS EVENT!
Now, for one night only, for the first time ever in Minnesota, complemented by rare presentations by Joan Steffend and Dr. Pat, Ashana will perform her music in a special one of a kind concert for the twin cities area. If you believe your mind can heal, if you are spiritually inclined, if you are open to meditation or yoga, if you enjoy new musical ideas, or if you want to add depth to your holidays and you can be in Saint Paul on December 6, you will not want to miss this experience.
For the best seats and best prices, Get Your Tickets Now!

We look forward to the pleasure of your presence.

All sales are nonrefundable.
---
LET'S MAKE THIS EVENT A SUCCESS TOGETHER!
Affiliate Opportunities
Benefit by sharing this event intently. Click the link above to learn more about Affiliate Opportunities.

Sponsorship Opportunities
Be acknowledged for your support of a powerful community of conscious Midwesterners. Click the link above to learn more about Sponsorship Opportunities.
Organizer of The OPEN HEART Holiday Concert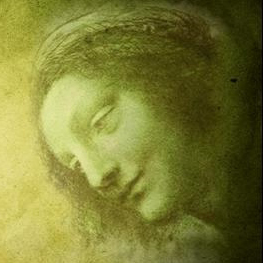 HOLLY HOUSE is dedicated to helping people feel healthier and happier. In line with our mission, we are pleased to bring The OPEN HEART Holiday Concert to the Twin Cities this holiday season. It features the beautiful Sound of Ashana with Sean Finkel on flute and guitar and inspirational readings from fellow Minnesotan Joan Steffend and me.
Science has shown that a peaceful joyful state of being not only keeps us healthier and happier but that it can even reverse disease processes. An Open Heart is a heart that is relaxed, joyful and peaceful. An Open Heart is a heart that is open to bodily healing and new potential for a better life.
I chose to invite Ashana to headline this concert because I believe her music to be the perfect catalyst for opening hearts to the peace we all yearn for. Unfortunately, musical events that uplift the spirit in a profound way are often hard to find. Harder yet are those that deliver such exquisite voice and instrumentation. Thankfully, I believe the Sound of Ashana to be one of those rare finds to offer this divine combination.
I pray that The OPEN HEART Holiday Concert with The Sound of Ashana and inspirational Readings by Joan Steffend and yours truly will help your journey through the holiday season get off to a beautiful start, that the memories of The Sound of Ashana and these Readings will continue to warm and open your heart into the New Year, and that this concert may lead you on a path toward healing body, mind, and spirit.
Dr. Patricia Lawler
Clinic Director of HOLLY HOUSE