About this Event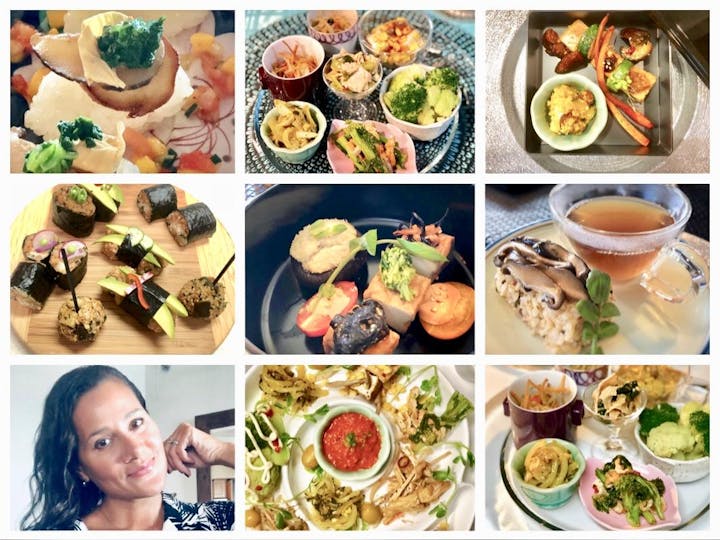 The only 7-Course fine dining Japanese Vegan Dinner experience in Honolulu!!
Indulge in a dining experience like no other overlooking the stunning Honolulu Harbor and iconic Aloha Tower. Sit back and enjoy a glass of wine or sake as vegan chef Lillian Cumic takes you on a culinary journey of Japan through 7 individual courses of appetizers, mains and a decadent dessert to finish off.
Tickets normally $120.00. Kamaaina special $90/person.
B.Y.O. your wine or drinks at NO extra charge!! Great for date night or a group of friends. Only 8 seats available. Book soon to secure your spot at the table!
For more information, please call (808) 476-3549.
48 Hour Cancellation Policy for Refunds and Cancellations.
Dinner will require reservations by at least 4 people. In the case of a cancellation you will be notified by email and refunded in full.
No validated parking, but Harbor Court does have parking available for around $3 per car until midnight.
When arriving at Harbor Court please be sure to go to the "Residential Tower" entrance located on the Merchant St side, NOT the Queens St side. You are asked to arrive at the venue no later than 5:50PM where you will be escorted from there.
For further information please call 808-476-3549.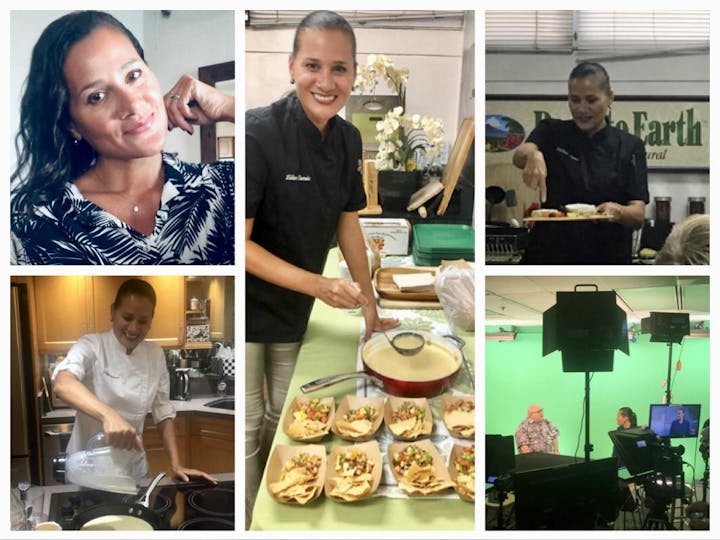 Originally from Sydney, Australia, Lillian spent the past 30 years living and working in Japan as a vegan chef, instructor and lifestyle coach in Sendai. In December 2018 Chef Lillian moved to Honolulu where she hosts 7-Course dinners and lunches, cooking classes and demos, workshops and is host of the new show "Lillian's Vegan World."
Follow Lillian on:
YouTube
https://www.youtube.com/user/lillianvegetarian
Facebook
https://www.facebook.com/Lillian-Vegan-736162949798284/
ThinkTech Hawaii's "Lillian's Vegan World"
https://www.youtube.com/playlist?list=PLQpkwcNJny6mVGU13EzopDPGFp8HVbpHG
Webpage
https://lillianvegan.com/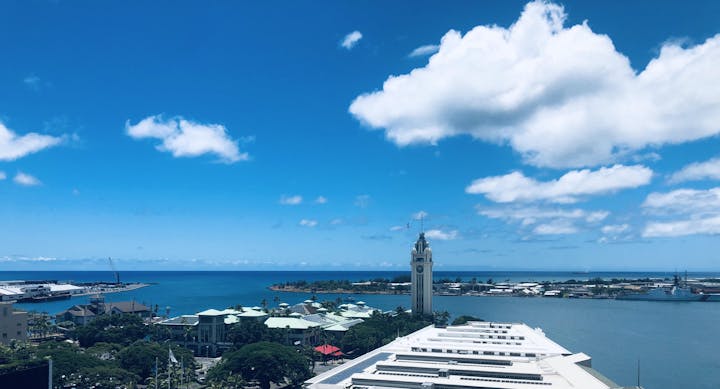 Spectacular views and great food. An experience you won't want to miss out on!