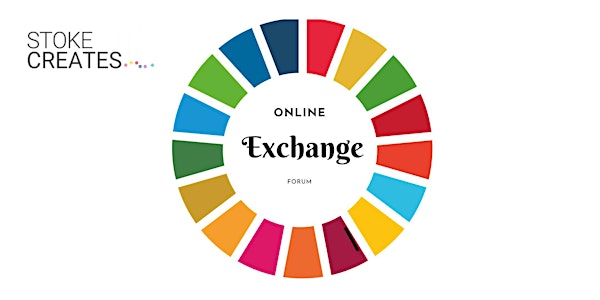 The Online Exchange Forum for Stoke Creates - December
An online meet up for Stoke's creators, makers, movers and shakers and all those involved with making things happen in Stoke-On-Tent.
About this event
Artist Led Forum
Stoke Exchange Forum is a place to gather, plan, dream and help eachother to get projects going, bid for funding, find work, network, hear about others work, find ways to support each-other and share rescources.
December's online Exchange is an opportunity to hear updates from the first Exchange Forum. Touch base with other creatives and organisations working in the city and to hear updates on plans for the next 12 months.
If you are a freelancer - it is a great opportunity to meet others working locally, find out about jobs and opportunities and to share rescources and wisdom with others.
Who are Stoke Creates?
Stoke Creates is a growing network of our anchor organisations that have expertise in culture, industry, education and civic leadership, all with outstanding track records of success, that come together in Stoke Creates for our common goals. It will launch initiatives and projects that support and develop advocacy in Arts, Creativity and Culture.
Our Aim
Maximise the city's chance to secure new funding from external sources
Channel funding and expertise to address unmet needs in the city
Help the region take high potential existing projects to scale
Act as matchmaker for other activities that satisfy our mission
Stoke Creates is a Charitable Incorporated Organisation (CIO) and is governed by a voluntary board of trustees, forming a growing 'partnership network' with a range of individuals, agencies and stakeholders. It is a collective, made up of a combination of organisations working in collaboration, to influence co-creation to make a positive change across the city and its region.