The One Thing Workshop - The Surprisingly Simple Truth Behind Extraordinary...
Description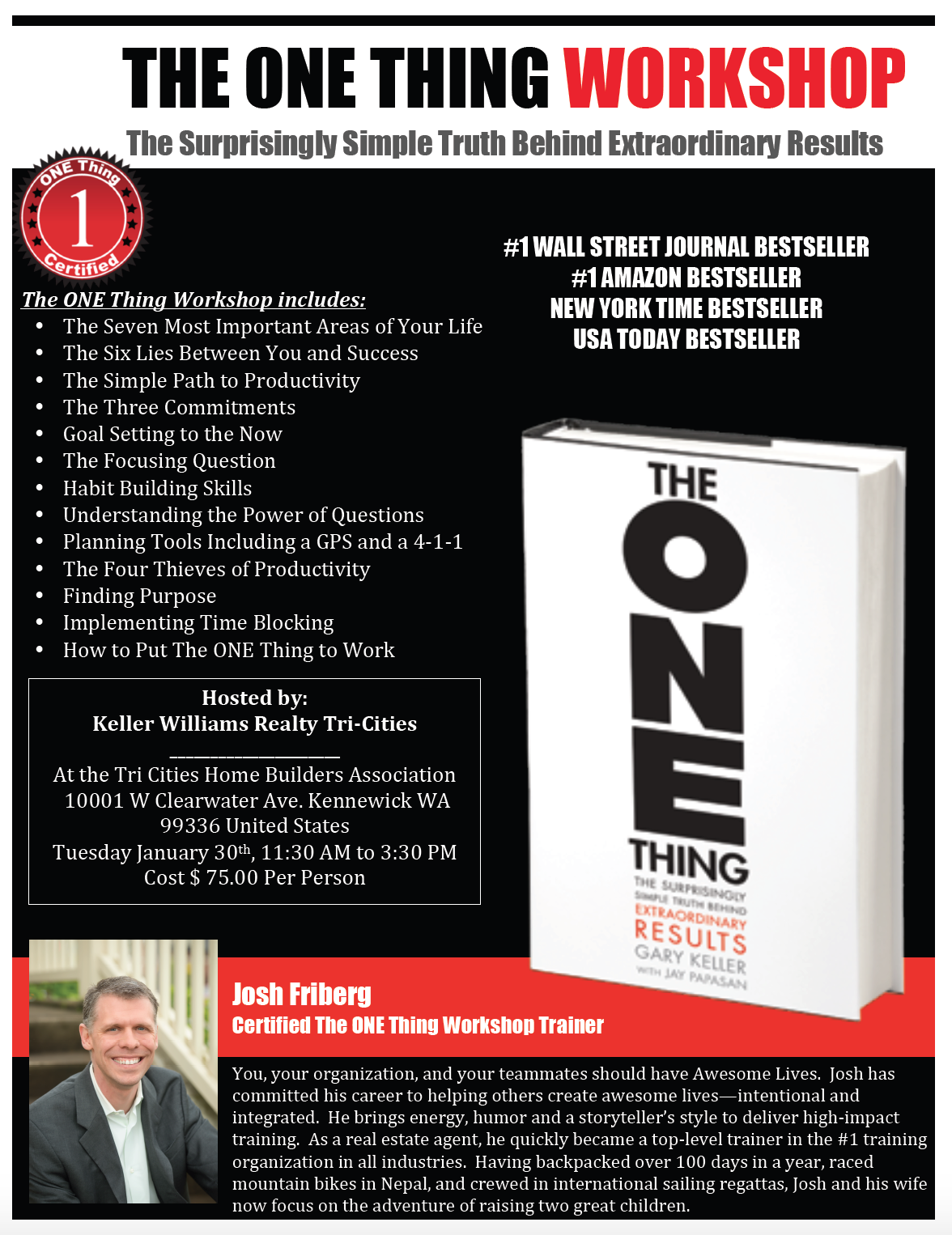 The ONE Thing Workshop includes:
The Seven Most Important Areas of Your Life

The Six Lies Between You and Success

The Simple Path to Productivity

The Three Commitments

Goal Setting to the Now

The Focusing Question

Habit Building Skills

Understanding the Power of Questions

Planning Tools Including a GPS and a 4-1-1

The Four Thieves of Productivity

Finding Purpose

Implementing Time Blocking

How to Put The ONE Thing to Work
#1 WALL STREET JOURNAL BESTSELLER
#1 AMAZON BESTSELLER
NEW YORK TIME BESTSELLER
USA TODAY BESTSELLER
Josh Friberg, Certified One Thing Workshop Instructor

You, your organization, and your teammates should have Awesome Lives. Josh has committed his career to helping others create awesome lives—intentional and integrated. He brings energy, humor and a storyteller's style to deliver high-impact training. As a real estate agent, he quickly became a top-level trainer in the #1 training organization in all industries. Having backpacked over 100 days in a year, raced mountain bikes in Nepal, and crewed in international sailing regattas, Josh and his wife now focus on the adventure of raising two great children.