The ONE Thing Event, Sonoma County, CA

Thursday, May 12, 2016 from 8:30 AM to 12:30 PM (PDT)
Event Details
What's the ONE Thing you can do such that by doing it everything else will be easier or unnecessary? In their #1 Wall Street Journal bestseller, Gary Keller and Jay Papasan have identified that behind every successful person is their ONE Thing. No matter how success is measured, personal or professional, only the ability to dismiss distractions and concentrate on your ONE Thing stands between you and your goals. The ONE Thing is about getting extraordinary results in every situation, in business and life.
By attending The ONE Thing Seminar you will get clarity around these life-changing principles and concepts:
       

1,440 (Minutes in a day) – Wise choices for using our precious moments

       

The Domino Effect – Strategy to line 'em up!

       

Six Lies that keep us from success

       

The 7 Circles of Life which lead to fulfillment and productivity

       

The focusing question – How to be focused at all times

       

Goal Setting to the Now – The GSTTN Process

       

Living "on purpose"

       

The 3 Commitments that ensure our results
This event will help you build your business and change every aspect of your life. This is a public program.
Registration: 8:00 AM
Seminar: 8:30 AM 12:30 PM
If you would like to attend, register now.
Suggested dress: Business Casual
---
Presenter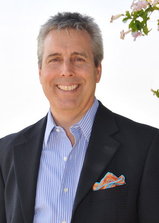 Don Hobbs
Executive Vice President
MAPS Business Training, Business Models and Training

A seasoned sales and business executive, Don Hobbs began his seminar career at the early of 18 when he went to work with internationally renowned businessman and speaker, Jim Rohn, one of the true pioneers of the global personal development movement. In 1986, Don Hobbs left his position as President of Jim Rohn Productions, and co-founded Hobbs/Herder Advertising, an industry interrupter and leader in real estate marketing. He also co-founded Hobbs/Herder Insurance Marketing Systems, Hobbs/Herder Training, JDG Real Estate and Development and has served on boards of several other industry changers.  Don stepped out of the Hobbs/Herder companies in 2008 to consult with executive teams from companies across North America.
Articles by or about Don have appeared in countless publications including The New York, The LA Times and many real estate industry publications. As an industry speaker, coach, trainer and business consultant since the mid 70's, Don has spoken to more than 1,000,000 people. In the real estate business, Realtor® Magazine named Don Hobbs to their annual "Top 25 Most Influential People in Real Estate".
After 8 years of study under Jim Rohn, 8 years of intense study and teaching at the S.O.U.L. Institute, and nearly 25 years with Hobbs/Herder Advertising coaching top-level executives, Don's ultimate vision is to inspire and support people to build a prosperous business and the ultimate life.
Working with best-selling authors, Gary Keller and Jay Papasan, who have sold over 1.5 million books, Don is currently touring across No. America delivering The ONE Thing Event, based on their latest best-seller. The ONE Thing book and The ONE Thing tour are changing American business and the lives of millions.
His passion for flyfishing has taken him to 4 continents, while his love of golf and photography keep him enjoying nature closer to home in Austin, TX.
---
When & Where

Graton Resort & Casino, Event Center
288 Golf Course Drive West
Rohnert Park, CA 94928


Thursday, May 12, 2016 from 8:30 AM to 12:30 PM (PDT)
Add to my calendar
Organizer
MAPS Business Training, a division of MAPS Coaching and Keller Williams Realty, has been ranked in the top 3 training companies in the world, according to the Training Magazine T-125 since 2014.
Through powerful and specialized programs, MAPS Business Training offers result oriented solutions, models and systems for business owners, entrepreneurs, salespeople and their teams.
Programs like BOLD Business, BOLD Career, The ONE Thing Teleseminar or Workshop, Language of Influence and Mastery Coaching train and condition participants to lead more effectively, focus and be more productive, increase sales and profits through lead and conversion strategies, and even align conscious and unconscious thoughts to achieve more in all areas. MAPS Business Training elevates individual's accountability, while supporting success habit formation, to change career and life trajectory and promote the achievement of extraordinary results.