Description
501 Tech NYC: Connect. Learn. Change the world!
Wednesday, July 20, 2011
6 - 7 p.m. Socializing
7 - 8 p.m. Discussion
Ever wanted to know how to make your own website or microsite but were overwhelmed by the options? Do you need to learn HTML before you start? What if you have a specific objective in mind like fostering community or stimulating micro-giving?
Nonprofit pros don't need to come up with thousands and thousands of dollars to create a website or have access to a full team of technical wizards. They can learn to do it themselves.
In this practical demonstration, we'll talk about options for people who want to make their own websites but may not have a vast amount of technical know-how and design expertise, and then walk step-by-step through making a non-blog website with a custom look and features for a nonprofit initiative using the WordPress platform, including:
What types of initiatives are best served by a microsite or website

The basics of setting up a hosting account for your website

How to take a template and make it match your current branding or infrastructure--or how to create something completely new.

Making sure your website has fully integrated social options

Working with plug-ins that will enhance the functionality of your website.
Who this workshop is for:
Fundraisers, marketing managers, writers, and others who may not know how to code but want to understand the process of creating a website from beginning to end better.
In one hour, learn all the basics you need to know to create your own website with its own look, structure and set of features. Come with a laptop and a readiness to get your hands dirty!
Featured guest: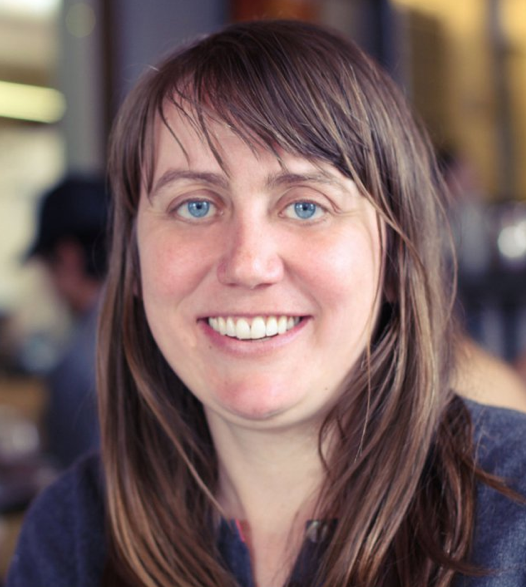 Amanda McCormick, founder of Jellybean Boom, mastered the art of creating low-budget web initiatives with lots of social dimension while confronting the technological realities of working in a budget-challenged nonprofit. In 2010, she was the architect of the first co-branded web destination for New Directors/New Films, a copresentation of the Museum of Modern Art and The Film Society of Lincoln Center, leading to the fest's best-ever online ticket sales. She also created the first social-media-aware website for the New York Film Festival, a content and discovery tool-rich site that stimulated three quarters of a million page-views in its first month of existence. She currently works at SocialFlow, a social media optimization platform that helps organizations connect better with their constituent audiences through timely, targeted messages on social platforms like Twitter.
Have a question you'd like answered? Tweet with our hashtag #501TechNYC!
Space generously donated by


Stay in touch.
On Facebook? So are we! Join us there and be the first to know of upcoming events.
Spread the word!
We welcome anyone interested in using technology for nonprofit and advocacy efforts.
Your co-organizers are:
Thomas Negron, Big Duck
Charles Lenchner, Organizing 2.0
Farra Trompeter, Big Duck