Description
The One Clubber - Sponsored by GMR Marketing
Nine Challenging Holes, Nine Craft Breweries, One Dang Club
Thursday, August 22nd, 2019 • Two Timeslots beginning at 12:00pm and 3:00pm
The One Clubber combines golf, creativity, and a craft beer tasting experience into a new event benefiting both United Adworkers and Islands of Brilliance education initiatives. Creative thinking is at a premium, as players must tee off, chip, and putt with the same club. We've made the outing more accessible than ever, with multiple tee-off times throughout the afternoon to accommodate everyone's schedule.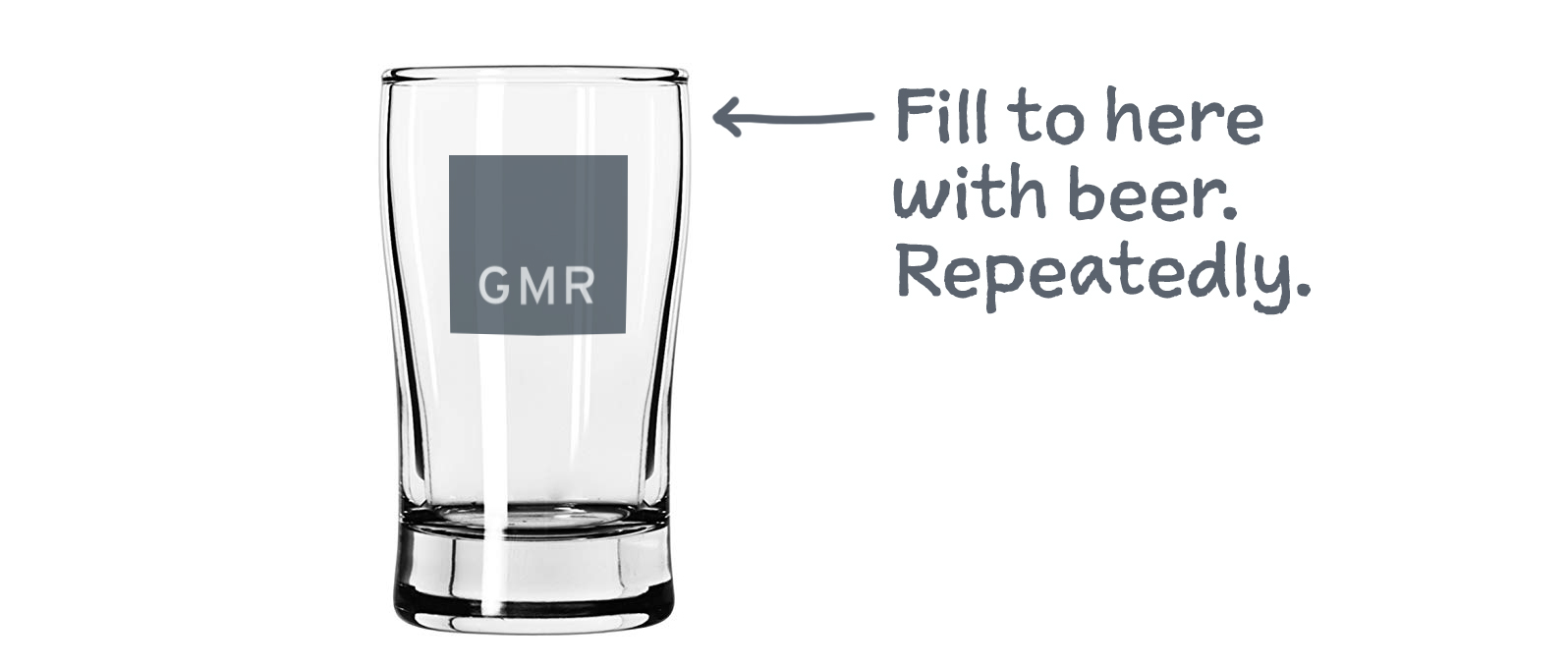 All golfers will be given a 5 oz. tasting glass, with each hole featuring a different local craft brewery for players to sample. Groups will be made up of four golfers—plus a caddie to handle all glassware. Spectators can also attend the event, supporting participants and tasting beer on the course. All attendees will receive a food ticket redeemable at the GMR skydeck overlooking the first tee. Music, craft beer, a variety of (un)skill challenges, and other nonsense await you.

The One Clubber is an entirely new twist on the ancient Scotsman's game. Fittingly, our venue for the event is Missing Links Golf Course, a challenging Scottish-style gem originally designed by Jack Nicklaus. See above and be warned—multiple tee shots must carry a water hazard. *Gulp*
Raffle drawings, sponsor tents, and the requisite foolishness that comes with chasing a little white ball with one club while clutching a beer glass are all part of the days activities. With proceeds benefitting both United Adworkers and Islands of Brilliance, it's a day excused from work that you won't want to miss.
Interested in sponsoring a hole or donating a raffle item? Contact Adworkers Executive Director Ryan Day, or IOB Executive Director Mark Fairbanks. Danke schön in advance!
---
About the Organizations

Founded in 2001, United Adworkers is Milwaukee's very own fellowship of advertising enthusiasts, including creatives, executives, directors, producers, clients, and undergraduate students. The club boasted membership of 643 in 2018. United Adworkers is best known for its seasonal sports leagues, speaker events, education initiatives, and the Milwaukee 99 Award Show and Milwaukee Advertising Hall of Fame event held annually in October. This year the event moves to a new location: Venue 42 and Milwaukee Brewing Company's 9th St. brewery.

Islands of Brilliance is creating a neurodiverse talent pipeline that starts with art, design, and STEM-based workshops for students on the autism spectrum beginning at age 8. This scaffolds into work based transition opportunities through our Digital Academy. The final piece is Brilliant Studios, an integrated employment model which launched in June 2019.